June 5 Really, Really Free Market
---
May 25, 2011
The June Really, Really Free Market will take place on Sunday, June 5 at MLK Park (near the intersection of Fuller and Franklin) from 12:00pm to 5:00pm. As always, folks are encouraged to bring things they no longer need, pick up things they do need, to share skills, to make friends, and build community. The Grand Rapids Food Not Bombs will also be providing a free community meal.
Here's a flyer advertising the event and more information can be found on Facebook or the Grand Rapids Activist Calendar: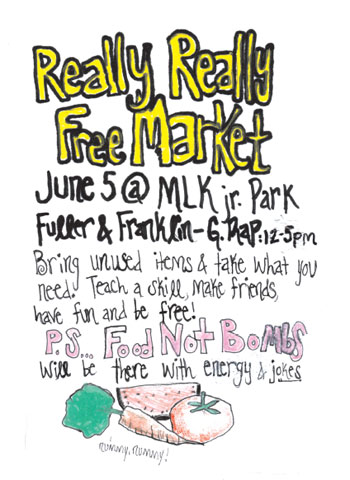 June 5 Really, Really Free Market was published on May 25, 2011
Share on Social Media

These links are not an endorsement of social media. They are provided for convenience and to help foster the spread of anarchist ideas.