Send a Birthday Card to Marie Mason!
---
January 20, 2012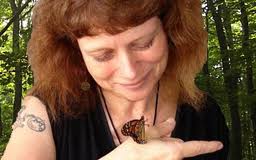 On January 26th, long-time activist and political prisoner Marie Mason will be turning 50. Please take a few minutes to send her a card or write her a letter. Correspondence goes a long way for those confined to prison.
Mason is in prison for two acts of property destruction committed here in Michigan: an arson at an office conducting research on genetically engineered crops and at a logging site. For these acts, Mason was sentenced to just under 22 years in prison.
You can send her a letter at:
Marie Mason #04672-061
FMC Carswell
Federal Medical Center
P.O. Box 27137
Fort Worth, TX 76127
Unfortunately, due to ridiculous restrictions imposed on her, she can only write to 100 pre-approved people. But your card or letter will be very appreciated.
Send a Birthday Card to Marie Mason! was published on January 20, 2012
Share on Social Media

These links are not an endorsement of social media. They are provided for convenience and to help foster the spread of anarchist ideas.