New Radical Zine Out of Kalamazoo
---
June 28, 2012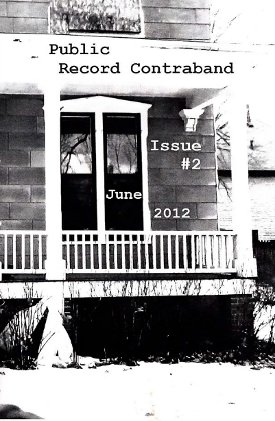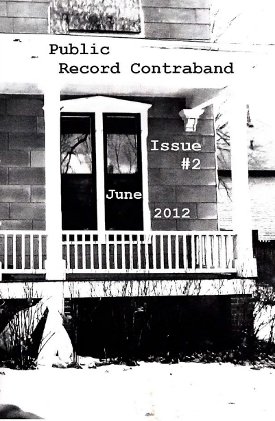 We're always excited to hear about radical things happening here in Michigan. We know there's folks out there doing good things, it's just hard to hear about sometimes.
In that spirit, we have been happy to learn about a new zine out of Kalamazoo called Public Record Contraband. We've seen two issues and both have been a good mix of local info, anarchist stuff, and general radical content – whether that be art, poetry, or just articles about important things happening in the world.
Issue #2 is available online and features "A People's History of Kalamazoo," writings on WikiLeaks, empathy and capitalism, the NATO 3, an account of the anarchist black bloc at the NATO protests in Chicago, a write-up on "Occupy the PGA," and more. There was also a bunch of info about interesting things going on in Kalamazoo: TOAD Bicycle Cooperative, DIT Kalamazoo, and the Kalamazoo Neighbor ExChange.
The folks who do this zine also have a distro that they bring to shows in Kalamazoo. Most recently we picked up a zine on fracking, some Tiqqun, a pamphlet on collective vs. mass organizing, and a new zine by anarchist prisoner Eric McDavid.
New Radical Zine Out of Kalamazoo was published on June 28, 2012
Share on Social Media

These links are not an endorsement of social media. They are provided for convenience and to help foster the spread of anarchist ideas.