Interview with John Zerzan on Anti-Civilization Anarchy
---
December 08, 2012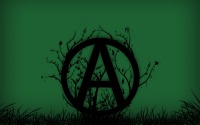 The radio show "The Final Straw" out of Ashville, NC recently aired an interview with author John Zerzan.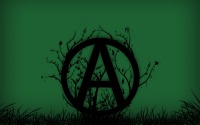 We've posted it here because the wide-ranging interview offers a good introduction to anti-civilization ideas. Zerzan and the show's host discuss domestication, technology, industrialism, patriarchy, the left, and a host of other topics.
You can listen to it here using this player:
For those interested in more anarchist radio, "The Final Straw" regularly features guests spanning a variety of anarchist projects. Similarly, Zerzan's "Anarchy Radio" is a weekly show with action news, occasional guests, current events, and a consistent anti-civilization perspective.
Interview with John Zerzan on Anti-Civilization Anarchy was published on December 08, 2012
Share on Social Media

These links are not an endorsement of social media. They are provided for convenience and to help foster the spread of anarchist ideas.