The radio show "The Final Straw" out of Ashville, NC recently aired an interview with author John Zerzan.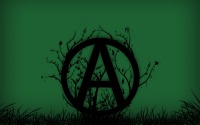 We've posted it here because the wide-ranging interview offers a good introduction to anti-civilization ideas. Zerzan and the show's host discuss domestication, technology, industrialism, patriarchy, the left, and a host of other topics.
You can listen to it here using this player:
For those interested in more anarchist radio, "The Final Straw" regularly features guests spanning a variety of anarchist projects. Similarly, Zerzan's "Anarchy Radio" is a weekly show with action news, occasional guests, current events, and a consistent anti-civilization perspective.