July Political Prisoner Birthdays Poster
---
July 02, 2013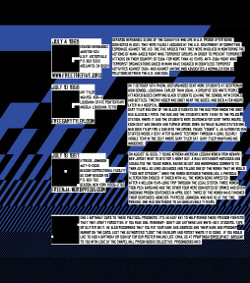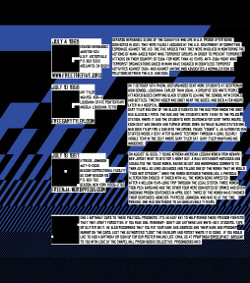 The July 2013 political prisoners birthday poster from the Chapel Hill Prison Books Collective is out now. Please take a moment to write a card and/or letter to let our comrades in prison know that they aren't forgotten.
If you are in Grand Rapids, there is a letter writing night on July 3. The event is organized by JAILBREAK! and takes place from 5:00pm to 7:00pm at The DAAC (115 S Division). The group provides materials and stamps.
On a related topic, also worth checking out is the most recent episode of Crimethinc's bi-monthly podcast that looks at the prison system in the United States. It explores how prisons function, as well as various efforts and projects aimed at the destruction of prisons.
July Political Prisoner Birthdays Poster was published on July 02, 2013
Share on Social Media

These links are not an endorsement of social media. They are provided for convenience and to help foster the spread of anarchist ideas.