Support Zine for Anarchist Prisoner Eric King
---
August 31, 2015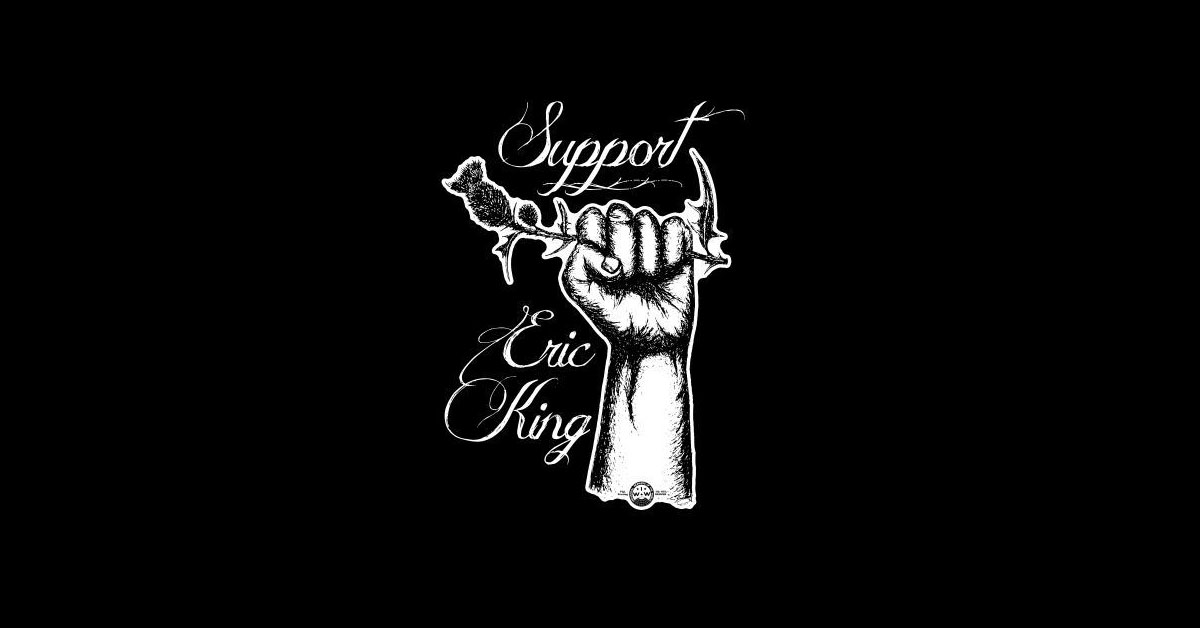 We recently received word of a new zine called "Battle Tested: Solidarity with Anarchist Prisoner Eric King." The zine collects various essays, statements, and poems by Eric King, a vegan anarchist who is currently facing life in prison. King is being charged with the attempted firebombing of a government official's office in Kansas City. He is facing the possibility of life in prison and up to this point, much of his pre-trial detention has been spent in solitary confinement.
From Eric King's Support website:
Eric G. King, a 28-year-old vegan anarchist, was arrested and charged with an attempted firebombing of a government official's office in Kansas City, MO in September 2014. Eric is being charged with throwing a hammer through a window of the building, followed by two lit Molotov cocktails. The criminal complaint states that both alleged incendiary devices failed to ignite.

Eric was identified as a suspect by local police because he had previously come under suspicion for anti-government and anti-police graffiti. He is currently being held in the Corrections Corporation of America's Leavenworth Detention Center.

Since his arrest last September, he has been extremely isolated from his loved ones and has repeatedly been targeted by the guards, who have repeatedly put his safety in jeopardy. Eric is being held in the segregation unit and has been assured that during his time at CCA Leavenworth he will remain in segregation. Despite these struggles, he continues to maintain his good spirits and his resolve to see his legal situation through to the end. He is also maintaining his dedication to struggling for a world free of domination and oppression.
For additional information on his case, there was recently an interview with a member of his support committee on The Final Straw Radio.
If you are able to, please spread the word about Eric King and/or take the time to send him a letter.
Support Zine for Anarchist Prisoner Eric King was published on August 31, 2015
Share on Social Media

These links are not an endorsement of social media. They are provided for convenience and to help foster the spread of anarchist ideas.