Zines and Pamphlets Published in October 2016
---
November 03, 2016

The following zines and pamphlets were published by other anarchist publishing projects, distros, and groups over the last month or so.
Past round-ups can be found here, while our catalog of zines in PDF format is available here. Please copy and distribute these titles widely.
Zines Published in October 2016
Against the Romance of Community Policing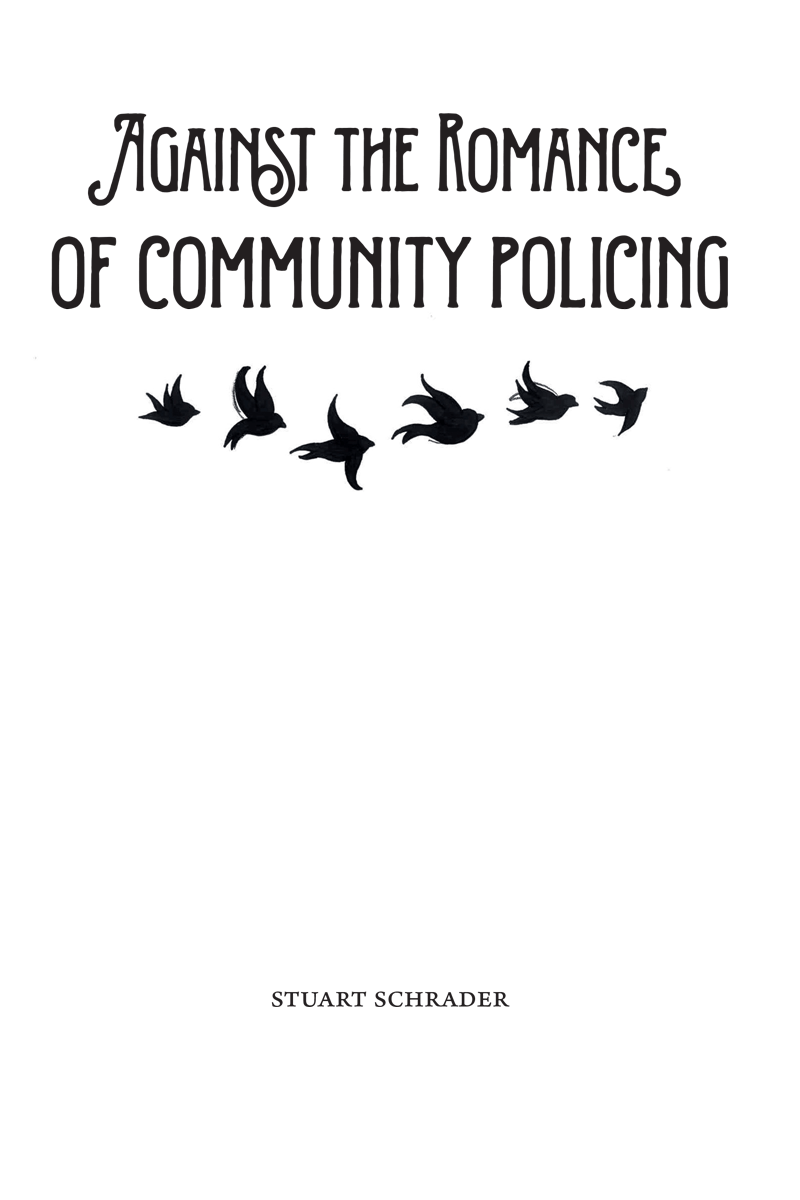 This is a zine version (published by Ruine des Kapitals) of a piece that originally appeared on AWorldAgainstPolice.org. It provides an important critique of the concept of "community policing" as it operates in the United States. The text provides an overview of community policing, explains how it functions as a method of counter-insurgency, and mixes this with well-argued critiques of the concept of "community." This is an important zine that can open up many great conversations.
The Devil's Night: On the Rebellious Spirit of Halloween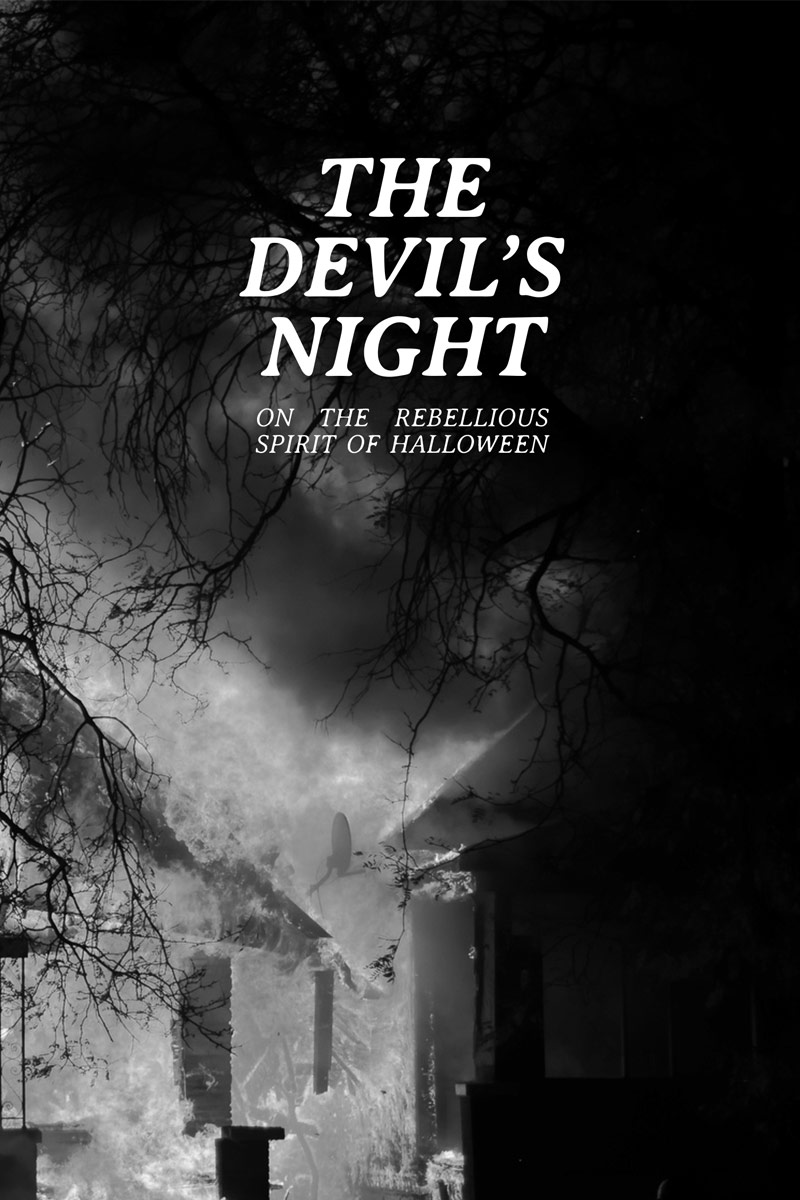 This zine by Ruine des Kapitals is a revised version of a piece that originally appeared in October of 2015 by Mask Magazine. It's a historical piece that explores the origins and history of what we know now know as "Halloween" as a disorderly celebration of defiance. It traces Halloween from the 700s through to the present, highlighting the subversive aspects of the day and the attempts to tame Halloween in recent history.
An Interview with Zig Zag
This is a zine version of an interview Gord Hill (Zig Zag) that originally appeared in Fire to the Prisons #12. The interview focuses on indigenous blockades in so-called Canada, the recent history of indigenous resistance, and the prospects for increased anti-colonial and anti-capitalist resistance. The zine is particularly timely in light of the continued actions against the Dakota Access Pipeline.
Countering Insurgency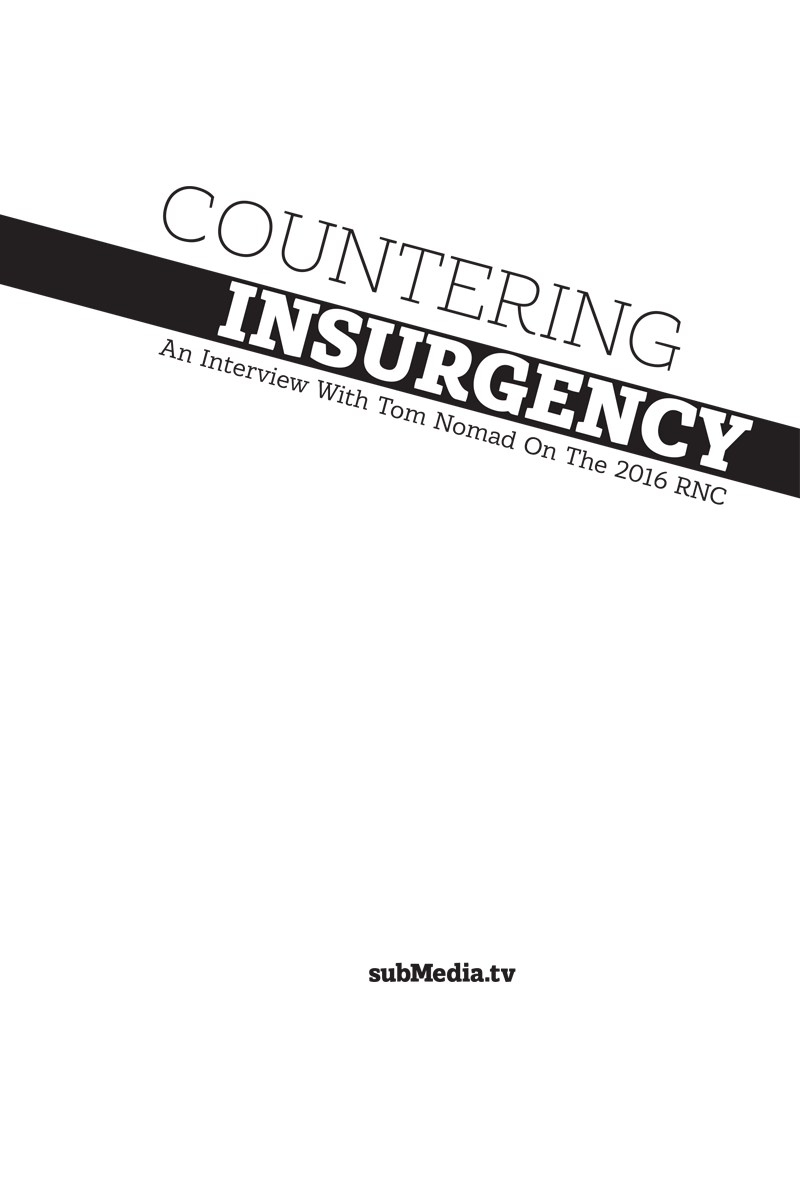 This zine is a reprinted interview from subMedia with Tom Nomad about the political climate in the United States following the police shootings in Dallas and Baton Rouge. Set against the context of the Republican National Convention (RNC) happening in Cleveland where Nomad lives, Nomad explains why resistance at the RNC was so lackluster, analyzes the ways in which the state uses counter-insurgency to manage populations and minimize dissent, and what this all means in terms of anarchist strategy.
Pub Quiz #5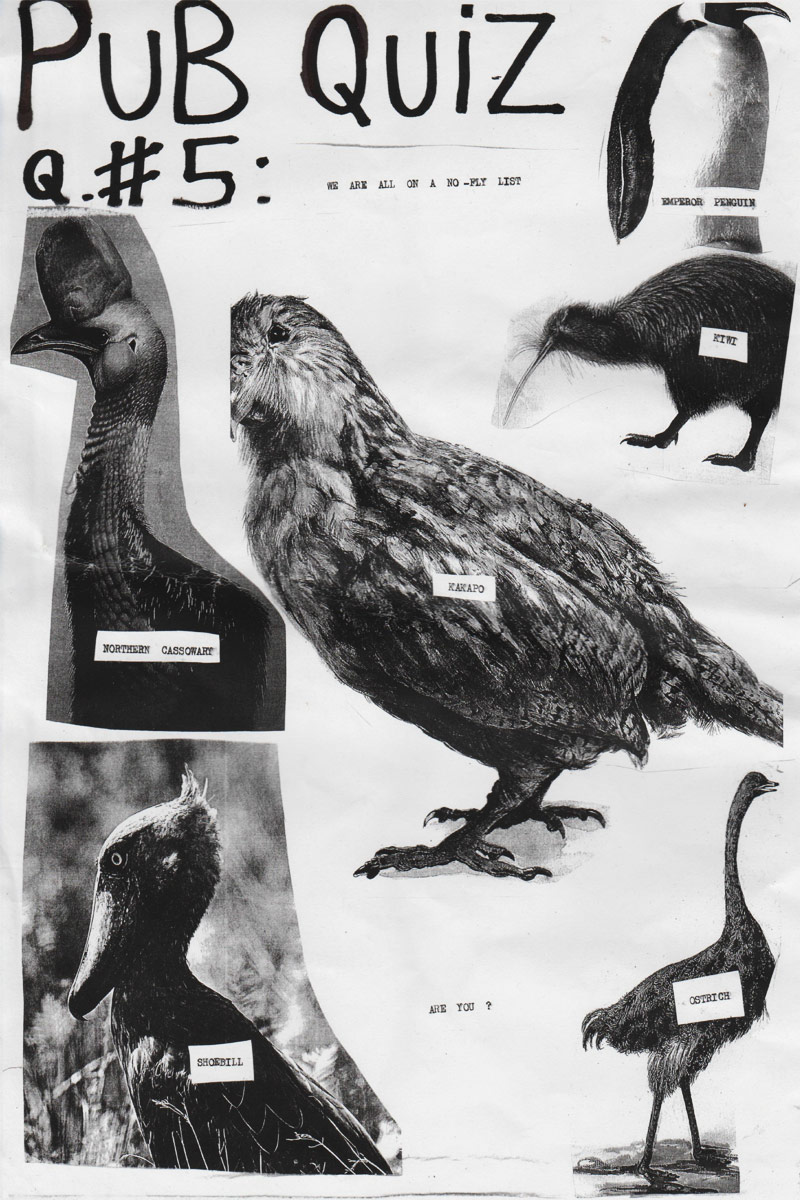 This zine out of the United Kingdom collects numerous posters (or "flyposters" as they call them) posted by "anti-social hooligans" in Bristol. The posters come from an anarcho-nihilist perspective and cover topics including eco-action, police repression, consumerism, and surveillance. They are very much a product of the the DIY cut-and-paste style and are designed to be confrontational.
International Solidarity with the 9/9/16 Prison Strike
This zine is a timeline of actions and statements made by international prison rebels and those fighting against prison society in solidarity with prisoners in the United States who are participating in the 9/9 hunger strike. It's presented with a benign, prison-friendly cover with the goal of helping it receive widespread distribution within prisons.
Call
This is an updated design of "Call" (or "Appel"). "Call" was pamphlet published anonymously in France in 2004 and is frequently attributed to the Invisible Committee. It has been reprinted many different times in English over the past ten years or so. This version features a new cover and some translation improvements. Along with this new English version, there is also a new version in Spanish.
Elections are Bullshit!
Sub-titled, "or How I learned to Stop Voting and Destroy Capitalism", this zine from Winter Distro is a basic introduction to the numerous problems associated with elections and voting. It begins from the choice in the 2016 election between a neoliberal Democratic Party candidate, Hillary Clinton, and the xenophobic and sexist Republican Party candidate, Donald Trump, to move into a more general critique of elections. In their place, it calls for anarchist communist revolution.
Download the Printable or Screen Reading PDF
A World Without Police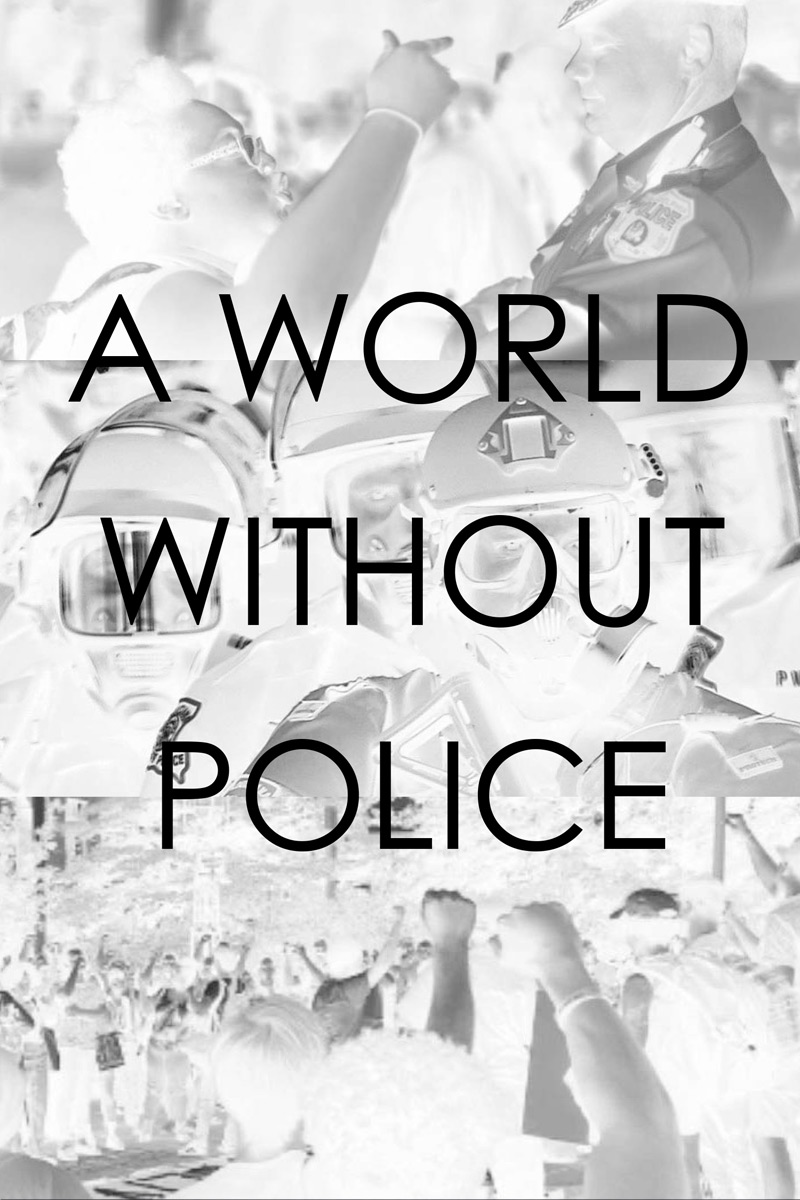 This pamphlet from For A World Without Police is a collection of writings from the excellent website AWorldWithoutPolice.org. The collection starts with a brief overview of the problems with police, both in a historic sense and how they operate in the present. From there, it begins to address the problem of imaging a world without police. What would that world look like, and more importantly, how could we get there? The pamphlet offers some strategic ideas, focusing disempowering, disarming, and disbanding the police. It is an excellent introduction that offers many solid suggestions.
Download the Printable or Screen Reading PDF
On the Phenomenon of Bullshit Jobs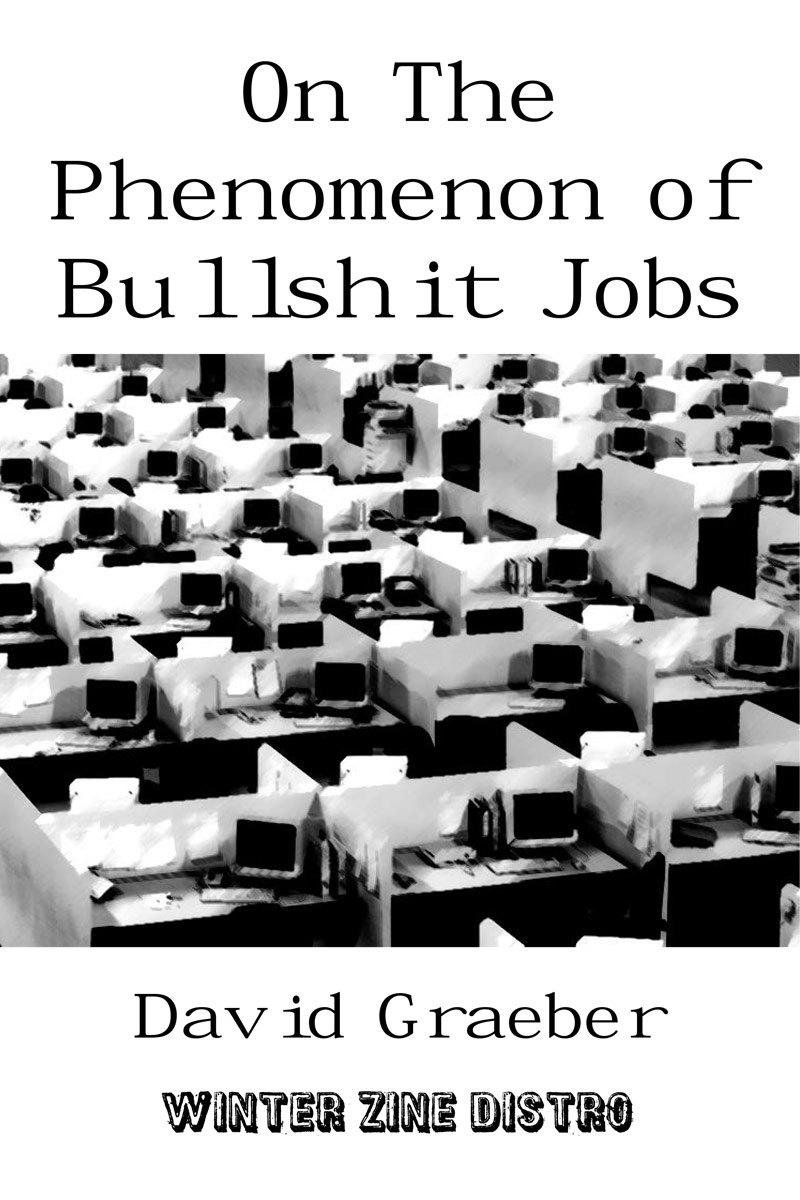 This zine is a reprinted essay from 2013 by David Graeber that looks at the phenomenon of "bullshit jobs" under capitalism. In the essay, Graeber argues that capitalism has – despite the promise of reduced work hours due to technological advances – created a series of pointless jobs that demand ever increasing amount of work from workers. In turn, these jobs contribute nothing to society while those "real, productive workers" are relentlessly squeezed and attacked.
Download the Printable or Screen Reading PDF
Zines and Pamphlets Published in October 2016 was published on November 03, 2016
Share on Social Media

These links are not an endorsement of social media. They are provided for convenience and to help foster the spread of anarchist ideas.