Anarchist Zines & Pamphlets Published in June 2017
---
July 07, 2017

Here's a collection of zines published over the last month by a variety of different anarchist projects and initiatives. We can always use help finding things to include, please get in touch if you have suggestions to include next time.
Zines Published in June 2017
"The Struggle for Freedom Is Not for Martyrdom but for Life"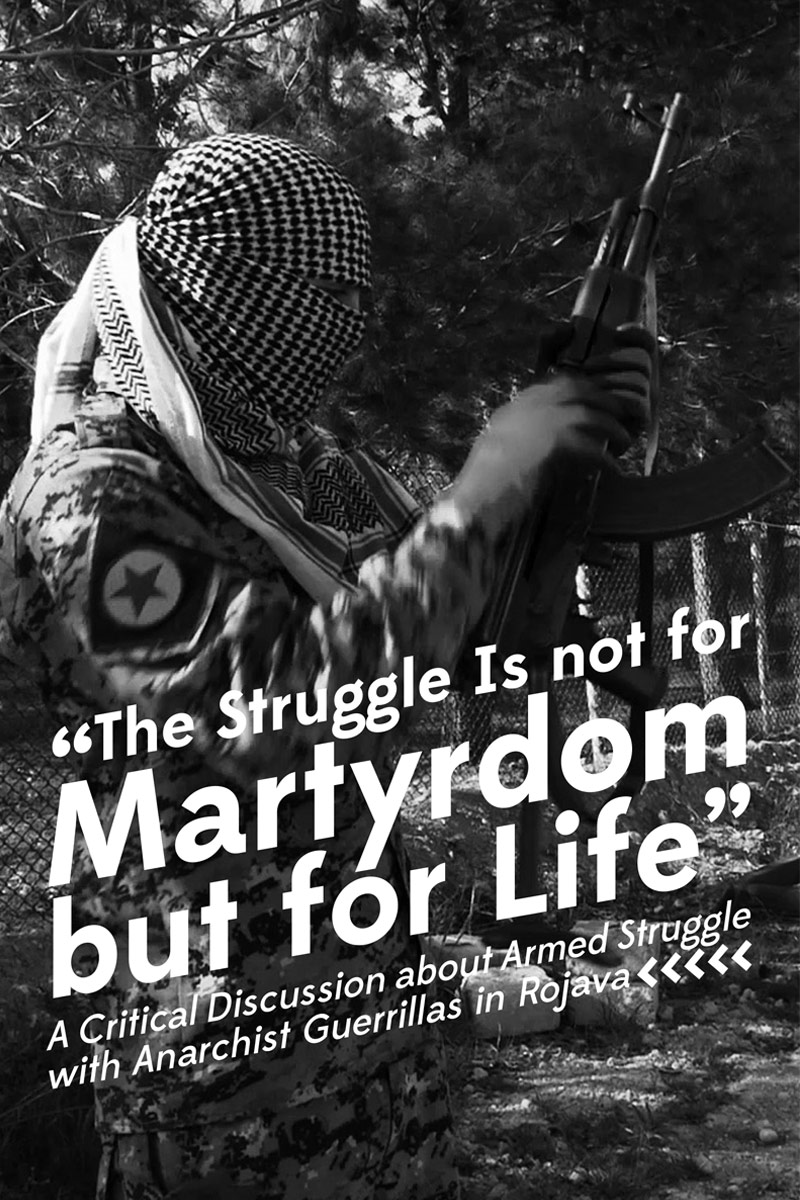 Sub-titled "A Critical Discussion about Armed Struggle with Anarchist Guerrillas in Rojava", this zine produced by Crimethinc is a dialog with participants in the International Revolutionary People's Guerrilla Forces (IRPGF). From the intro:
Their emergence has reigni ted discussions about anarchist participation in the and in armed struggle as a strategy for social change. It has been difficult to communicate with comrades in Rojava about these important questions, as they are operating in wartime conditions and surrounded by enemies on all sides. Therefore, we are excited to present the most comprehensive and critical discussion yet to appear with the IRPGF, exploring the complex context of the Syrian civil war and the relationship between armed struggle, militarism, and revolutionary transformation.
June 11, 2017: International Day of Solidarity with Marius Mason & All Long-Term Anarchist Prisoners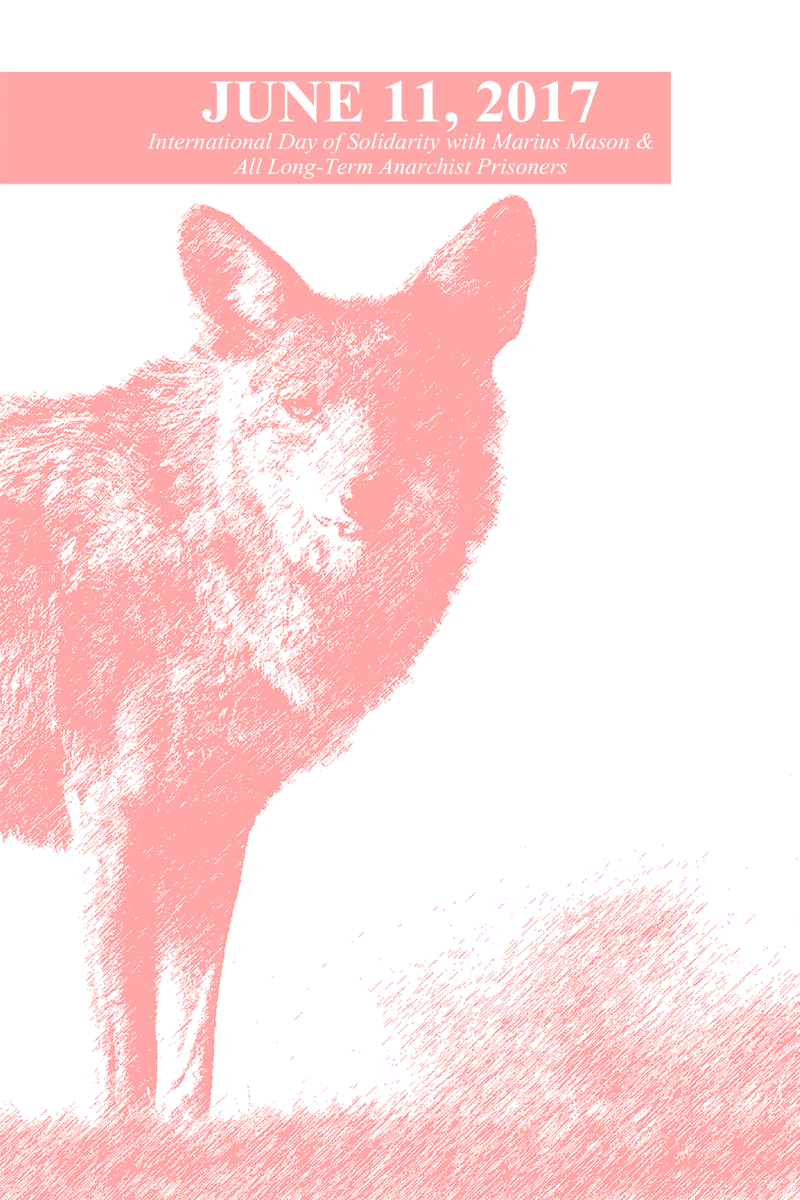 This zine collects reports from the June 11 day of solidarity alongside several statements from anarchist prisoners on the event. Statements are included from Michael Kimble, Krow, Sean Swain, and Eric King. There are report-backs from a variety of events, including fundraisiers and picnics alongside pictures of graffiti and banner drops.
There's also a nice re-cap of the collective's efforts this year, from which the following is excerpted:
The state aims to make our comrades disappear, but we want their names and deeds spread throughout the world. During the months preceding June 11, word was circulated far and wide about both our imprisoned comrades and the upcoming day of solidarity. Newly designed June 11 promotional materials – including stickers, flyers, and posters – reached individuals, social centers, and distribution projects around the world. The call for June 11th this year was translated into French, Portuguese, and Spanish.

We conducted several moving and insightful interviews with former prisoners and outside supporters, who eloquently wove connections between past and current struggles. Solidarity with long- term prisoners can strengthen our struggles by forcing us to look back and learn from theirs, and deepen our collective memory.

As June 11th has come and gone, we want to affirm again that our commitment to our imprisoned comrades is not limited to one day, but extends in all directions
Download a Printable or Screen Reading PDF
Burn Down the American Plantation: Call for A Revolutionary Abolitionist Movement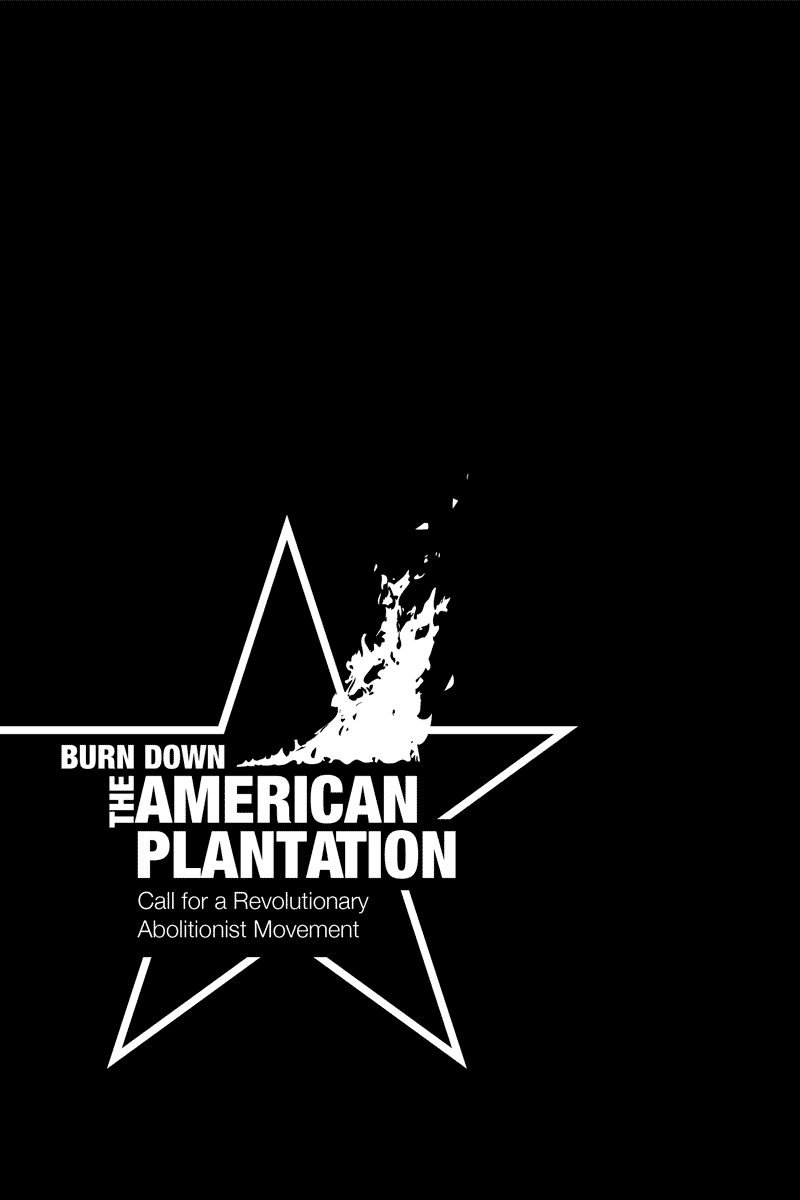 This is an introductory political manifesto by a new effort called the "Revolutionary Abolitionist Movement" which is "a political movement dedicated to freeing people from bondage and building resistance in the United States". They situate their analysis in the context of the abolitionist movement in the United States, arguing that slavery never ended and was instead transformed at the end of the Civil War into the prison industrial complex. They believe that contemporary struggles in the U.S. must start from that position while at the same time opposing the state and capitalism. For their strategic proposals, they draw inspiration from the struggle in Rojava, particularly with regard to its foundation in communal and council based political organization and militant defense. Alongside presenting their analysis, they offer a series of political proposals and are hoping to use those as a catalyst towards building a movement.
The Unstoppable Spring
This is a prison newsletter aimed at bridging the divide between prisoners, those who do prison solidarity work, and those who are kept alienated from one another by the state. The publication prioritizes submissions from womxn, trans and queer folks who are incarcerated. The first issue includes an short version of a story about Marusya, a Russian woman who spent most of her life underground fighting the state in Russia from the 1880s to 1919. There are also two accounts of the J20 protests against the inauguration in Washington DC
ATUBES – June 2017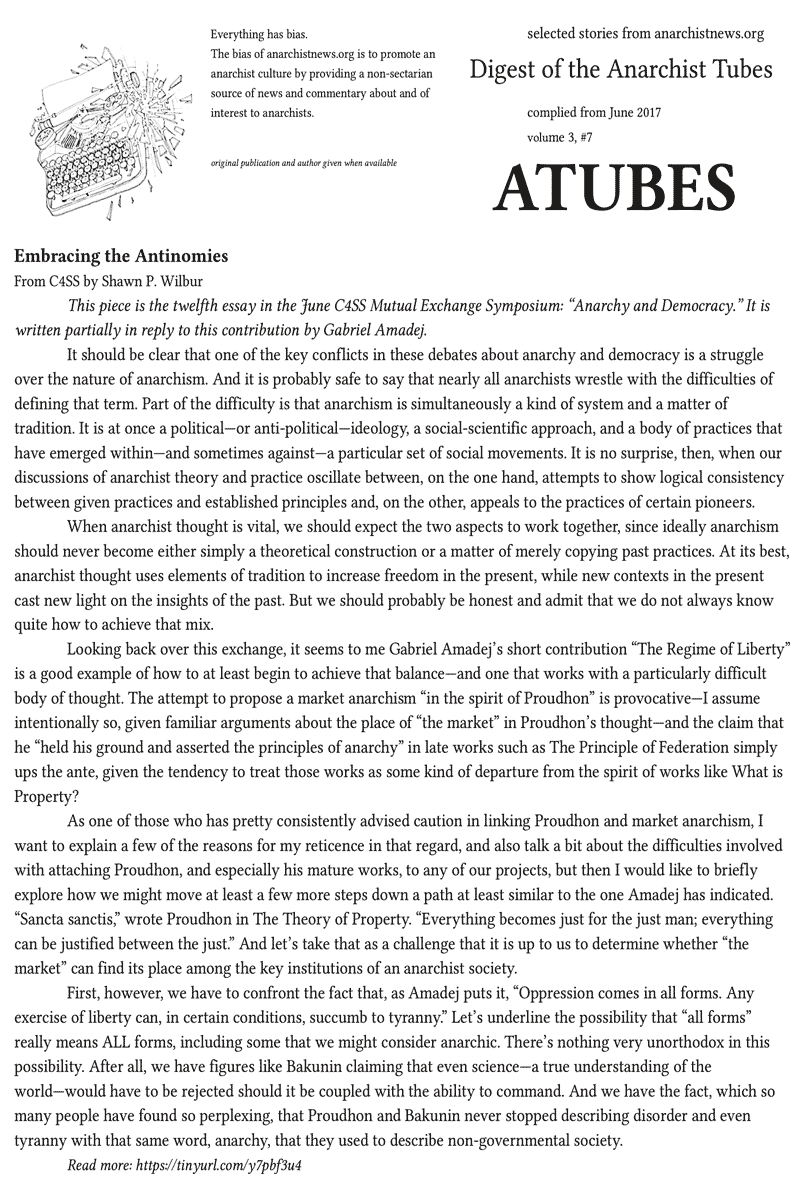 This is the seventh edition of the (mostly) monthly re-cap of news posted on the website AnarchistNews.org. This edition features excerpts from four longer pieces published on the site: "Embracing Antinomies" by Shawn P. Wilbur, "Anarchists Failed Philando Castile and They Have Failed Black Americans" by Dr. Bones, "Your Freedom Is My Freedom: The Premise of Anarchism" by William Gillis, and "Interview with Grace from Jeremy Hammond Support".
Illustrated Guide to Political Prisoners and Prisoners of War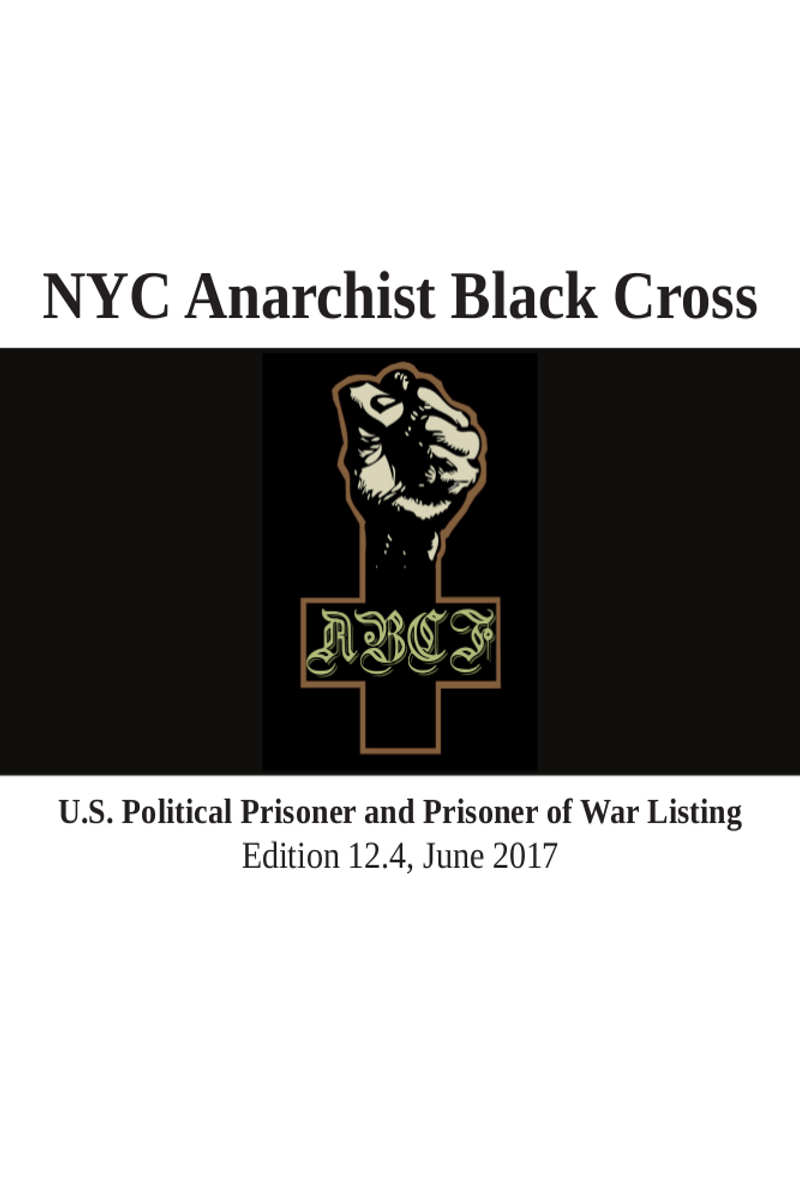 This is the updated version of the New York Anarchist Black Cross (ABC) guide to political prisoners held in the United States. The guide includes current addresses and categorized prisoner listings by such broad areas as "Black/New Afrikan Liberation", "Anarchist Movement", "Green Scare/Earth Liberation/Animal Liberation", and more. There are also tips on writing letters, guidelines to follow when writing prisoners, and basic safety tips for doing political work.
Tackling Energy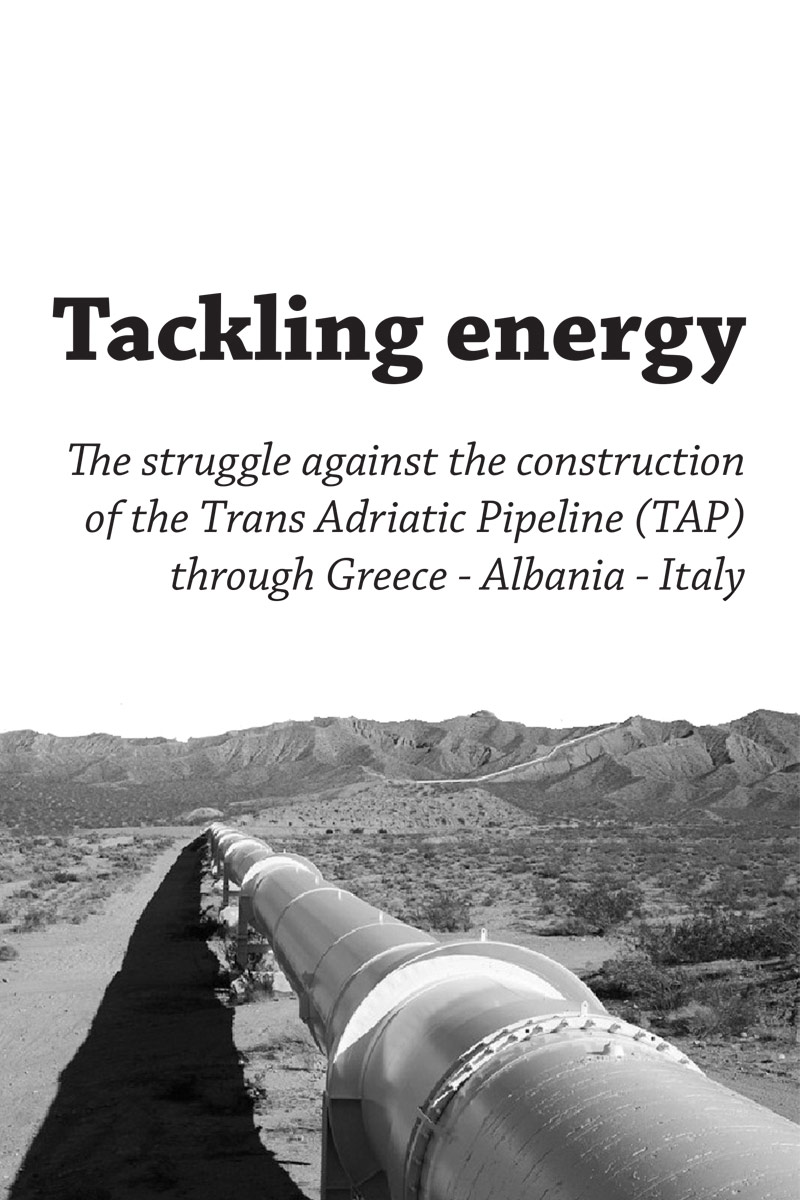 This is a collection of texts put together by anarchists in Italy who are actively involved in opposing the Trans Adriatic Pipeline (TAP). It's an intriguing look into the ways in which anarchists can intervene in struggles against infrastructure. Unlike some anarchists and radicals, the folks who put this zine together don't shy away from their politics and instead seem intent on agitating for a more comprehensive analysis among those opposed to the pipeline. From the text:
whoever really would like to play a game against the pipeline, needs to keep in mind that to oppose it will necessarily also mean opposing the State and its entire economic and social system. We can in fact affirm that the realization of this project is absolutely representative of the system in which we live, or, in other words, which governs us. Just as for the energy it should produce, the entire economic system is based on a mechanism that we don't need, but which we cannot leave, in other words on an ever-growing production of commodities and assets – material and immaterial – absolutely useless but which are made necessary to us through the forced induction into fictitious needs.
Anarchist Zines & Pamphlets Published in June 2017 was published on July 07, 2017
Share on Social Media

These links are not an endorsement of social media. They are provided for convenience and to help foster the spread of anarchist ideas.