Zines and Pamphlets Published in July 2017
---
August 04, 2017

The following zines and pamphlets were released over the past month within the broad anarchist space. We encourage folks to spread this list, read the zines, and share and discuss them both within and outside of the anarchist space.
Inclusion here does not imply endorsement of any of the perspectives contained within these varied texts. We compile this list each month in order to make it easier to find new publications as well as to encourage a robust dialog within the anarchist space. By encountering diverse ideas and perspectives it is easier to clarify both points of convergence as well as points of departure. One way to do this would be to organize a reading group as a way of using these zines to foster conversations and to find points of shared agreement that can be put into practice.
Anarchist Zines Released in July 2017
No More Illusions #2
This is the second issue of the journal put out by the Michigan-based group Solidarity & Defense. It features reports on a variety of actions that have happened across the state over the past month, including a June 10 counter-demonstration against the nationwide anti-Sharia Law protests, an article on fighting deportations in Detroit, and brief updates about actions across the United States.
How To Start A Fire
This anonymously written zine bills itself as "an invitation" to those who have participated in the last few years of struggles and who are interested in continuing "the process of constituting ourselves as a material, insurrectional force". It's an invitation and manifesto (of sorts) that attempts to outline some ideas for how people can come together and start acting. It is seemingly heavily influenced by the Invisible Committee and reads like an attempt to take those ideas and outlines how they might look in the United States. The writing is at times inspiring and at other times quite cumbersome, so it's hard to pin down exactly what the author(s) are advocating.
Download a Printable or Screen Reading PDF
Nightfall #7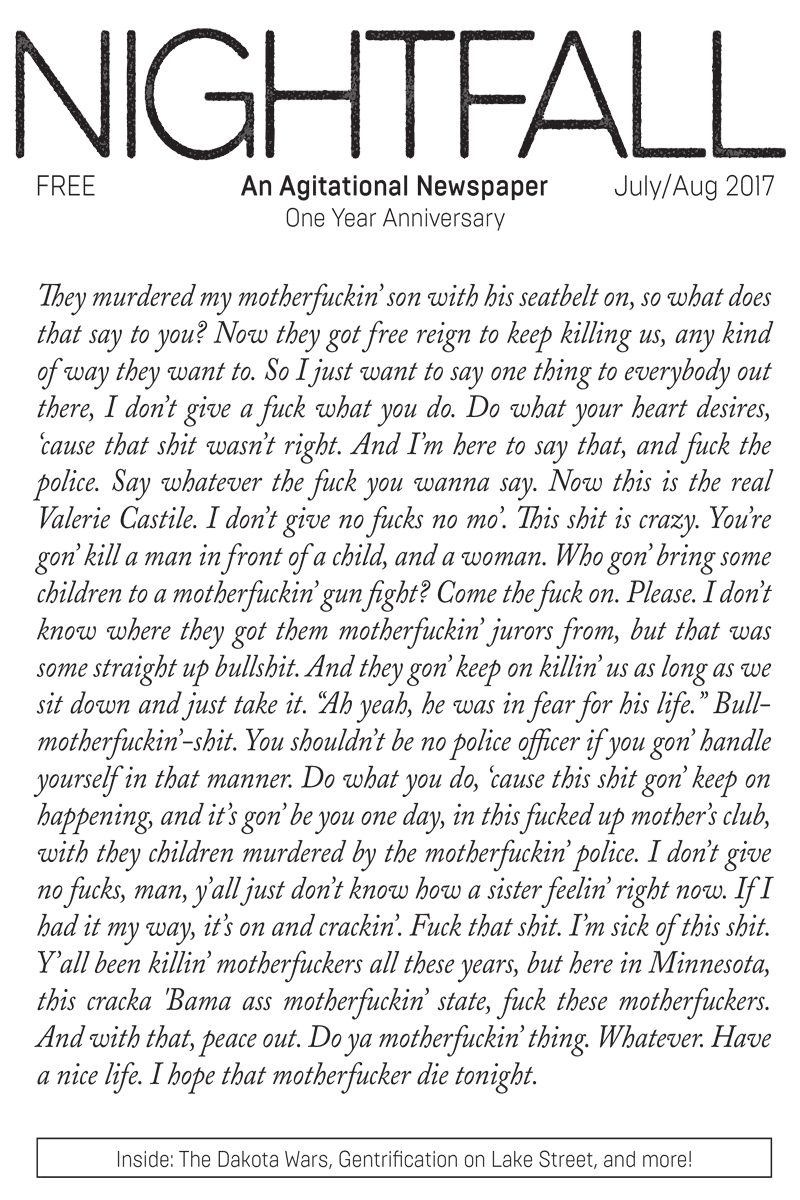 This is the latest issue of the Twin Cities-based counter-information publication NIGHTFALL. This issue features a long piece called "Dakota Wars, Then and Now" which is an informative look at colonialism in so-called Minnesota and another long piece called "Communes Not Condos" that looks at gentrification in the Twin Cities through an anarchist lens. Other features include local and regional action reports and the "Agitater Tot" comic. It's also the one-year anniversary issue of the publication, which is exciting!
The Fire Inside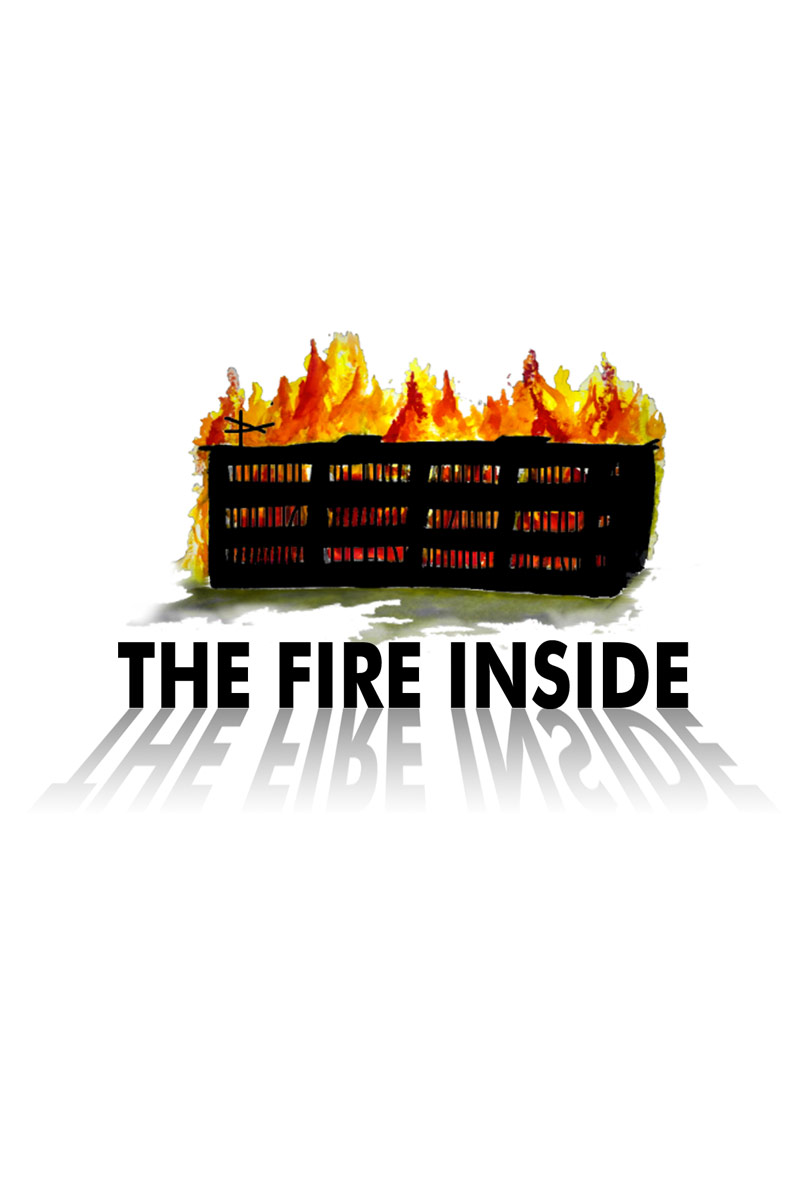 This zine is an overview of last year's September 9 prison strike from organizers who were heavily involved in the strike. It includes a brief history of the strike, the origins of the idea, an appraisal of what went well and what didn't, and some reflections on how to continue the momentum after the strike. It includes a breakdown of what strategies worked inside and outside the prison walls and what can be improved upon for the future. The release of the zine coincides with a speaking tour throughout the Rust Belt.
Freedom First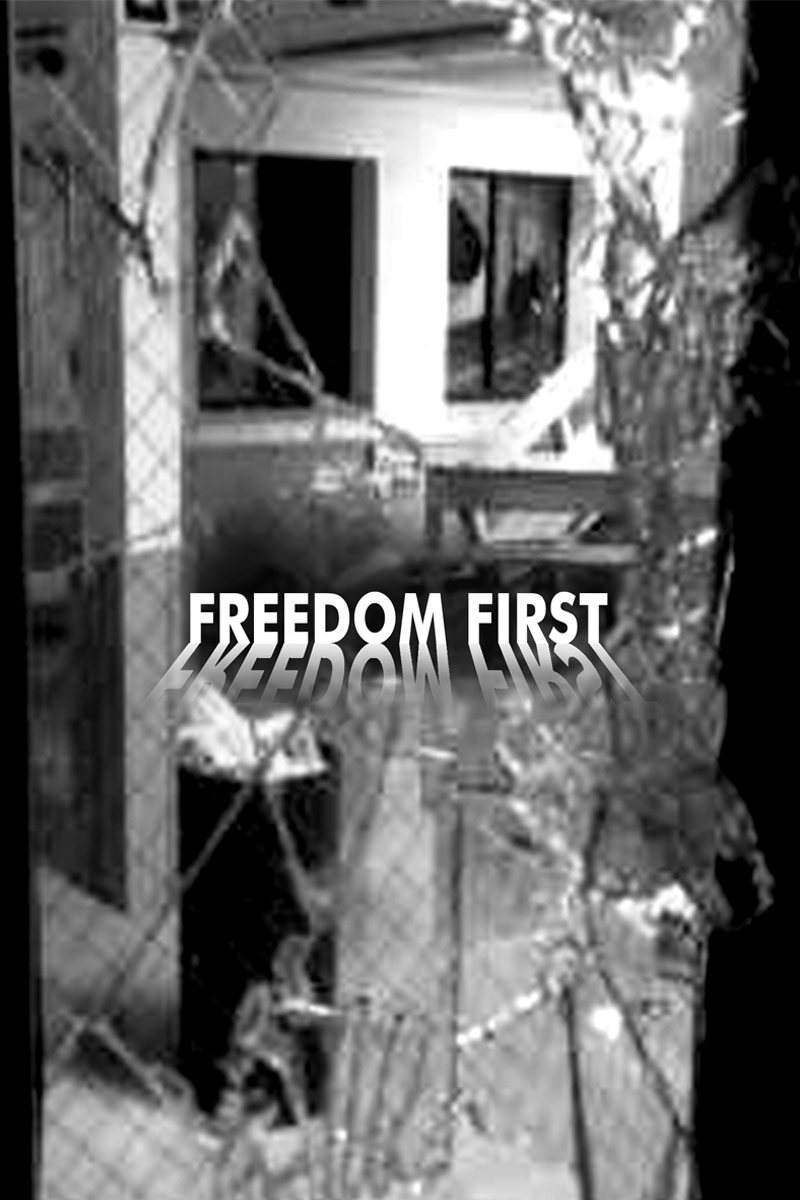 This zine is coauthored by two anarchists who are seeking to develop a stronger anti-prison praxis in the United States and offers a detailed analysis of the origins of the prison system, an overview of anti-prison efforts, and some suggestions on where to go from here. This excerpt summarizes the project:
This contribution will outline the importance of emboldening prisoners' resistance efforts against state-sponsored terror and patterns of degradation. Prisoners provide an informed and grounded analytic of state repression, carceral power, and resistance that is invaluable to abolitionist thought and strategy. We argue that prison uprisings, rebellions, and prisoners' analytics are integral to constructing a more robust abolitionist ethic and praxis. Through this framework, we analyze the ways in which prisoners' organizing efforts of the past decade have helped to propel the urgency of the abolitionist project, while signaling an opportunity for collaboration in making visible the inherent "cracks" of a system built on a long legacy of racialized violence.
Anathema – Vol. 3, No. 5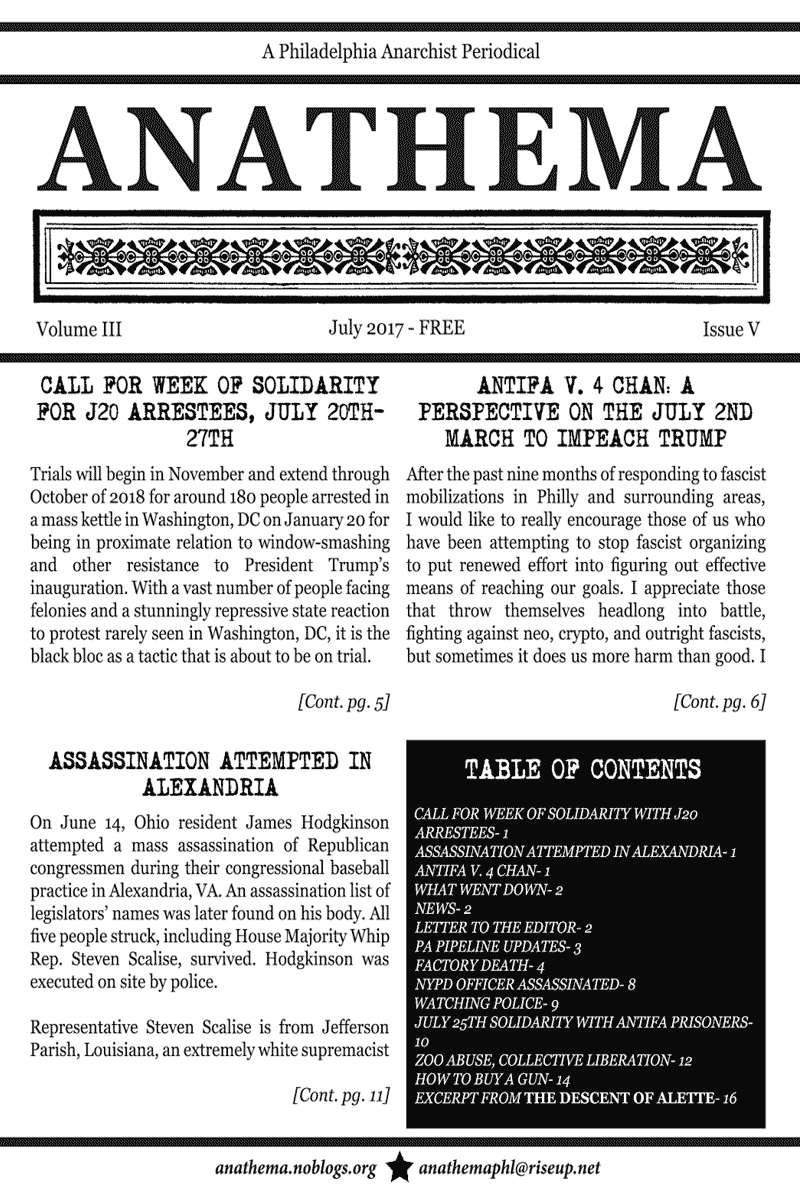 This is the latest issue of Anethema, an anarchist periodical out of Philadelphia. It features the usual report-backs from local actions, articles and analysis on local issues, a comic, and a reprint of the call for a "week of solidarity" with people arrested at Trump's inauguration back in January. It continues to be a great example of the kind of anarchist project that should probably exist in every town.
Download a Printable or Screen Reading PDF
Radio Silence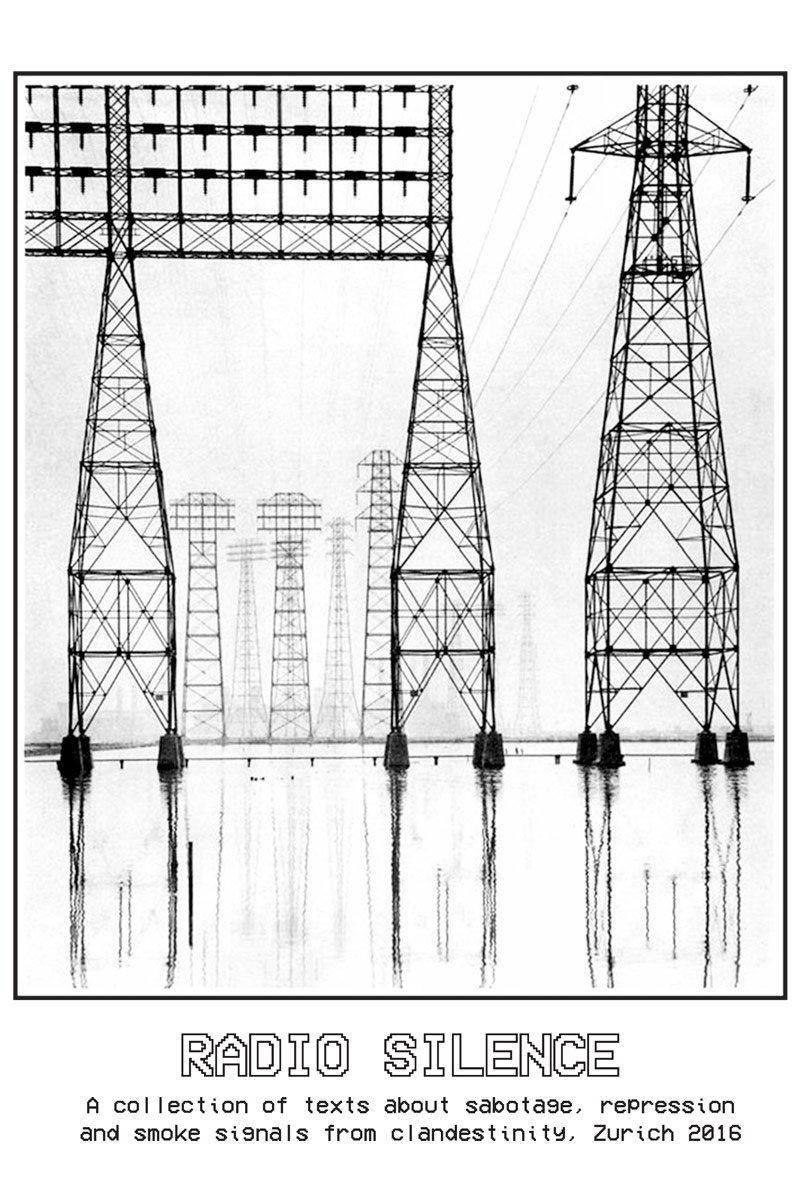 Sub-titled "A Collection of Texts about Sabotage, Repression, and Smoke Signals from Clandestinity, Zurich 2016", this zine is an attempt to reflect on an act of sabotage against a cell tower in Zurich in 2016. In response to the sabotage, police carried out several home searches in attempt to find the anarchist whom they identified as responsible. This pamphlet is an attempt to share "a retrospective point of view, with open eyes, full of solidarity, rage and determination, in order to suggest to all those irreconcilable with domination that to act here and now is the only option from a subversive perspective." The zine consists both of articles from the anarchist newspaper Dissonanz as well contributions from other anarchists across the world.
Download a Printable PDF (cover is here)
NYC ABC Illustrated Guide to Political Prisoners and Prisoners of War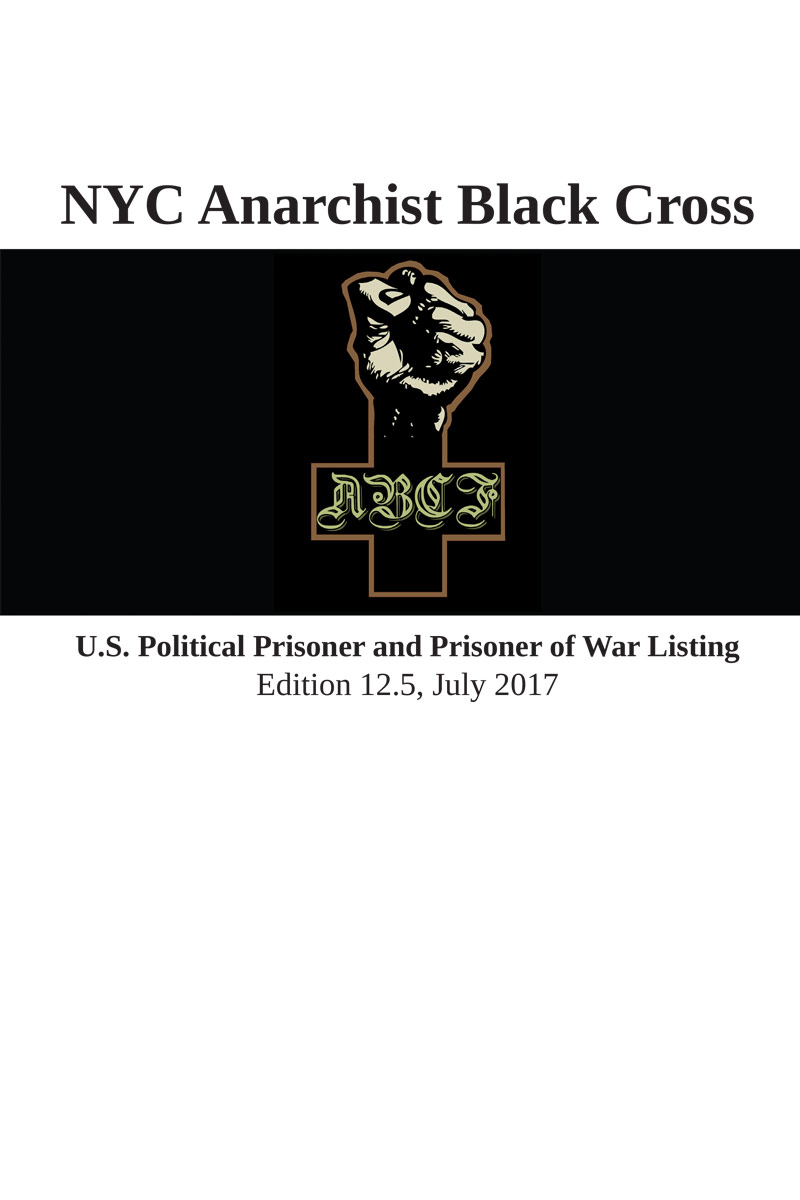 This is an updated version of the New York City Anarchist Black Cross guide to political prisoners and prisoners of war. It includes updated mini-bios, photos, and address changes for several prisoners, as well as the removal of Krow who was released to house arrest.
Avalanche #11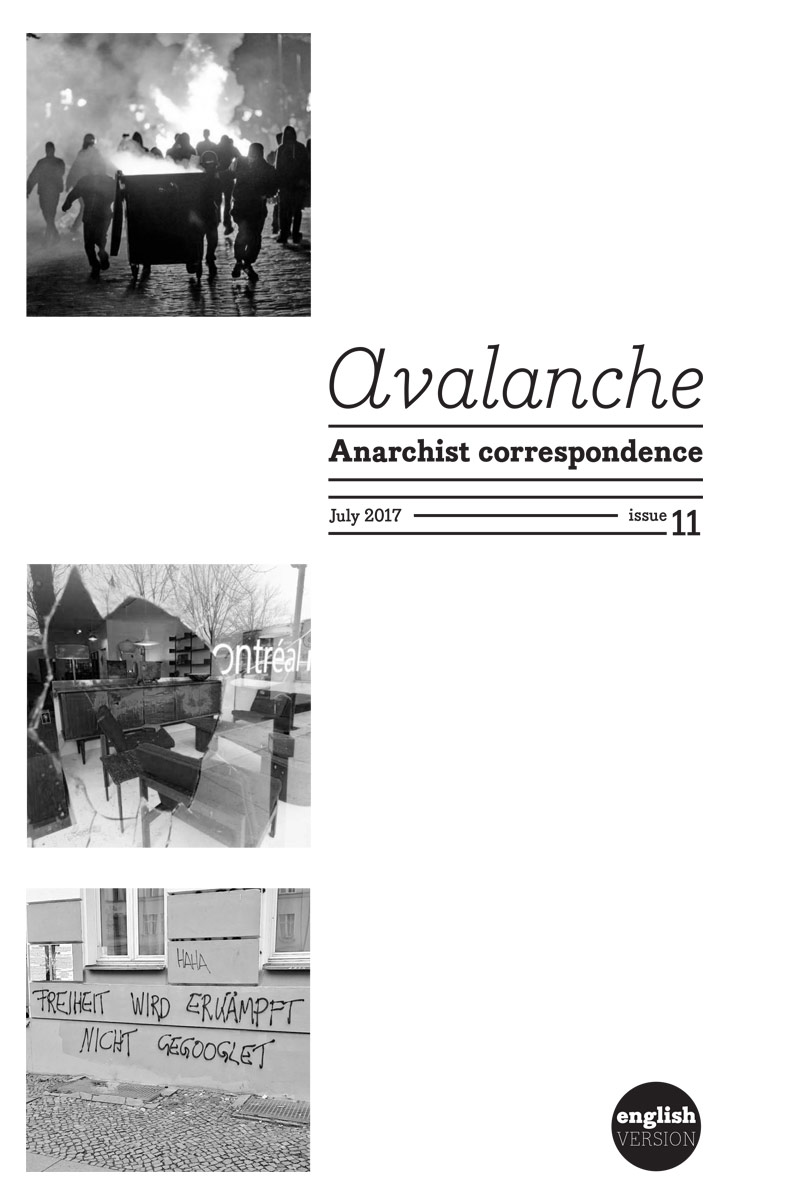 This is the latest issue of Avalanche, an international journal of "anarchist correspondence." This issue is made up with the usual contributions from around the world including three texts from Germany, one from France, and another from Canada. The texts address the G20, the struggle against the Google-Campus in Berlin, the consequences of the state of emergency in France, and excerpts from a text on anti-gentrification struggles in Montreal.
Zines and Pamphlets Published in July 2017 was published on August 04, 2017
Share on Social Media

These links are not an endorsement of social media. They are provided for convenience and to help foster the spread of anarchist ideas.