Zines & Pamphlets Published in October 2017
---
November 06, 2017
This is our semi-monthly round-up of various zines and pamphlets published within the broad anarchist space. Each month, we try to keep an eye out for what's new and post them here. If there is something that we have missed, please contact us. As always, we encourage people to read these zines, share them with friends, print off extra copies and leave them in places where people will pick them up, use them to start reading groups, etc.
Also, after hearing from folks that some zines we have included in past write-ups have disappeared from the Internet, we are going to mirror PDFs on Archive.org. You can get all of the PDFs from past write-ups at https://archive.org/details/ZineArchive
Zines & Pamphlets Published in October 2017
The Devil's Night: On the Ungovernable Spirit of Halloween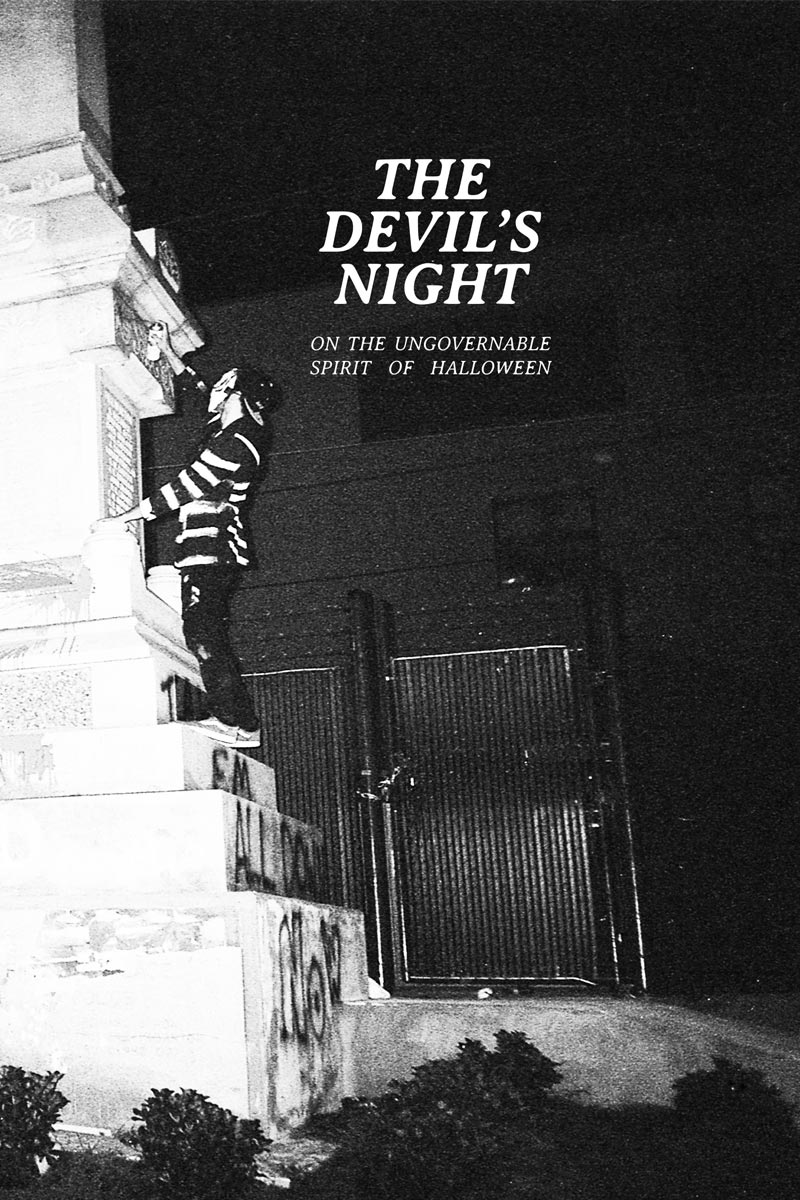 This zine is a an updated version of an article that was originally published in Mask Magazine. It outlines a history of Halloween as resistance to the dominant order. Beginning with its origins in 1000 BCE to the present, Halloween has always embodied a spirit of disorder. The zine explores Halloween and how it has been celebrated into the present and its relationship to the dominant order. It's a solid example of how a historical narrative can be written to counter the dominant order.
Of Indiscriminate Attacks & Wild Reactions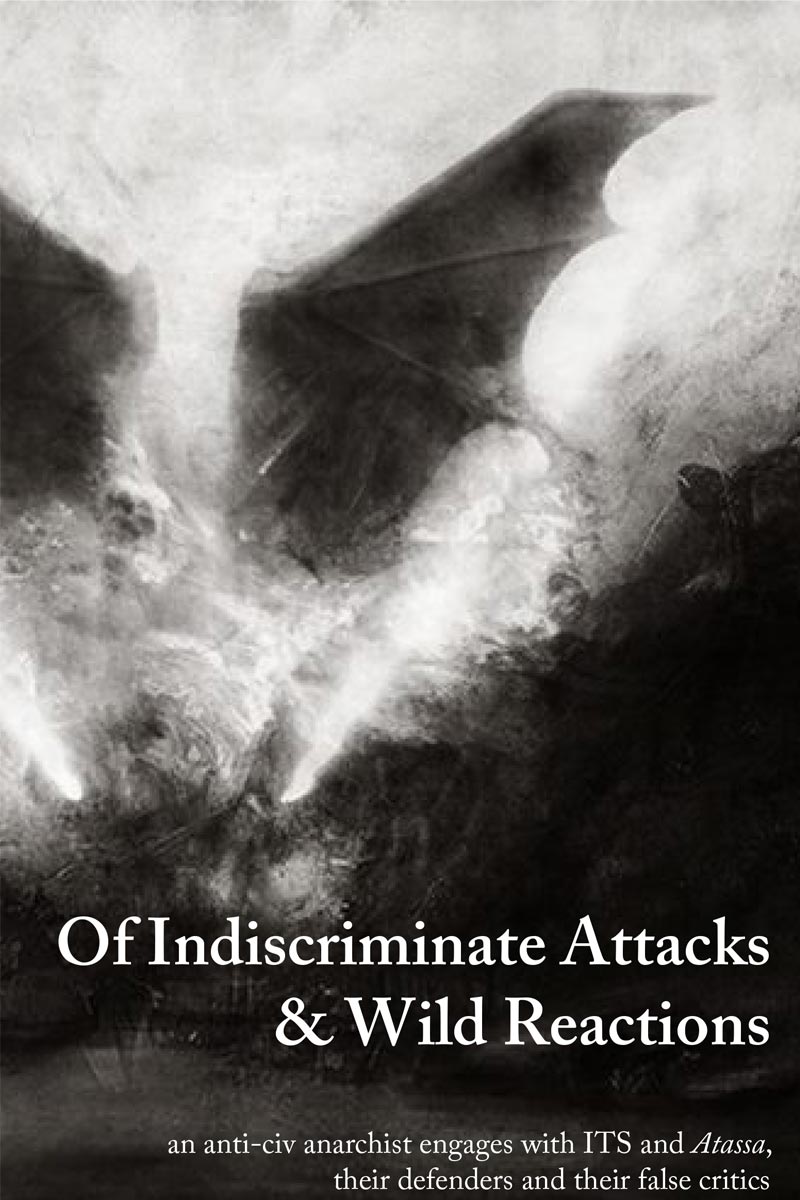 This is a zine-formatted version of a long essay criticizing Individualists Tending Towards the Wild (ITS) and the so-called "eco-extremist" tendency. It engages closely with many of the recent texts coming out of those circles, especially those contained in the journal Atassa. There criticisms are many and varied and far too many are voiced to be able to easily summarize them here. The essay is worth reading as it highlights some of the many problems with that tendency. Perhaps the most refreshing aspect of this text is its willingness to engage with these ideas without resorting the usual trappings of leftism. Indeed, they call for a different form of anarchy that is anti-civilization and anti-colonial, arguing that such a turn can be made without embracing eco-extremism.
KSL Bulletin #91/92
This is a double issue of the "KSL Bulletin", a publication of the Kate Sharpley Library. This double issue has a feature on "pages from British anarchist history." There's some interesting stuff: an article on the "Stop the City" demonstrations in London in the 1980s, several letters debating the Miner's Strike, and an article titled "Crass and Class War in the Thatcher Years." It continues to be a useful source for obscure anarchist history.
Anarchist Wallpaper #3
While not a exactly a zine, this anarchist wallpaper – essentially a timely poster designed to be pasted around the Netherlands – is an interesting experiment in counter-information. This edition features a lengthy critique of the surveillance state and information about supporting an anarchist who was sentenced to over 2 years for their actions at the G20 protests in Germany. A brief excerpt:
"You are being watched; on the street, at the train station, on social media, through your phone calls and e-mail correspondence. The state and its collaborators desire total control, whether you've 'done something' or not, everyone is a suspect."
Lexicon Series
These four pamphlets were originally published as an intervention in the Occupy movement that took off across the United States in late 2011. They were produced by the Institute for Anarchist Studies (IAS) that "aimed to convert words into politically helpful tools—for those already engaged in a politics from below as well as the newly approaching—by offering definitional understandings of commonly used keywords." The pamphlets cover "Anarchism," "Colonialism," "Gender", "Power," and "White Supremacy."
The Transmetropolitan Review #7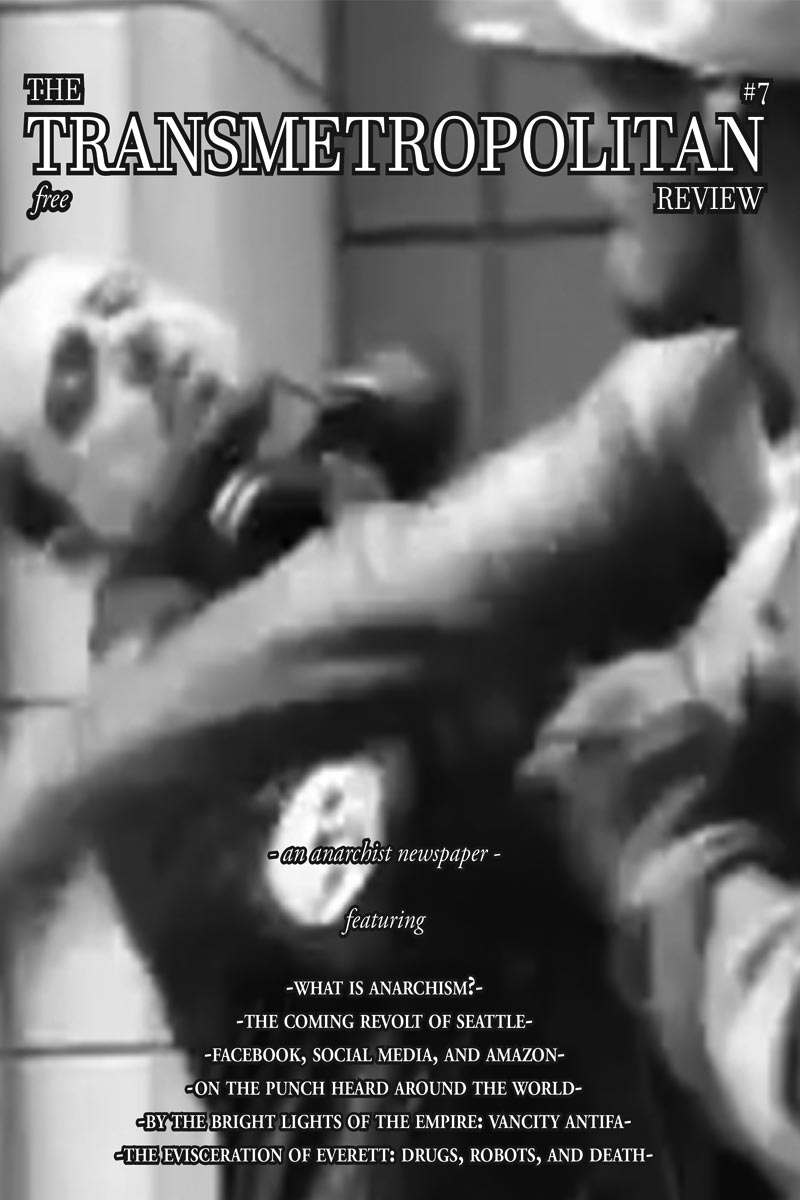 This is the latest issue of The Transmetropolitan Review an anarchist newspaper out of Seattle. As one would expect, this issue features a lot of analysis on what is happening in Seattle, with a lot of focus on the dynamics and fault lines that are being drawn as the city embraces the technology companies Amazon and Facebook while most people can't afford to live in the city. Alongside these articles, there's a history of the "SeaFair" celebration of Seattle and updates on anti-fascist organizing in the region.
Paper Chained #1
This is the first issue of a publication out of Australia that focuses on giving voice to those affected by incarceration, whether they be prisoners, ex-prisoners, or family members of prisoners. It's similar to the many prison newsletters and zines that have been coming out over the past few years. It's definitely an interesting project that offers a helpful glimpse into how folks are engaging with anti-prison work in places outside the United States.
Gay Plants #1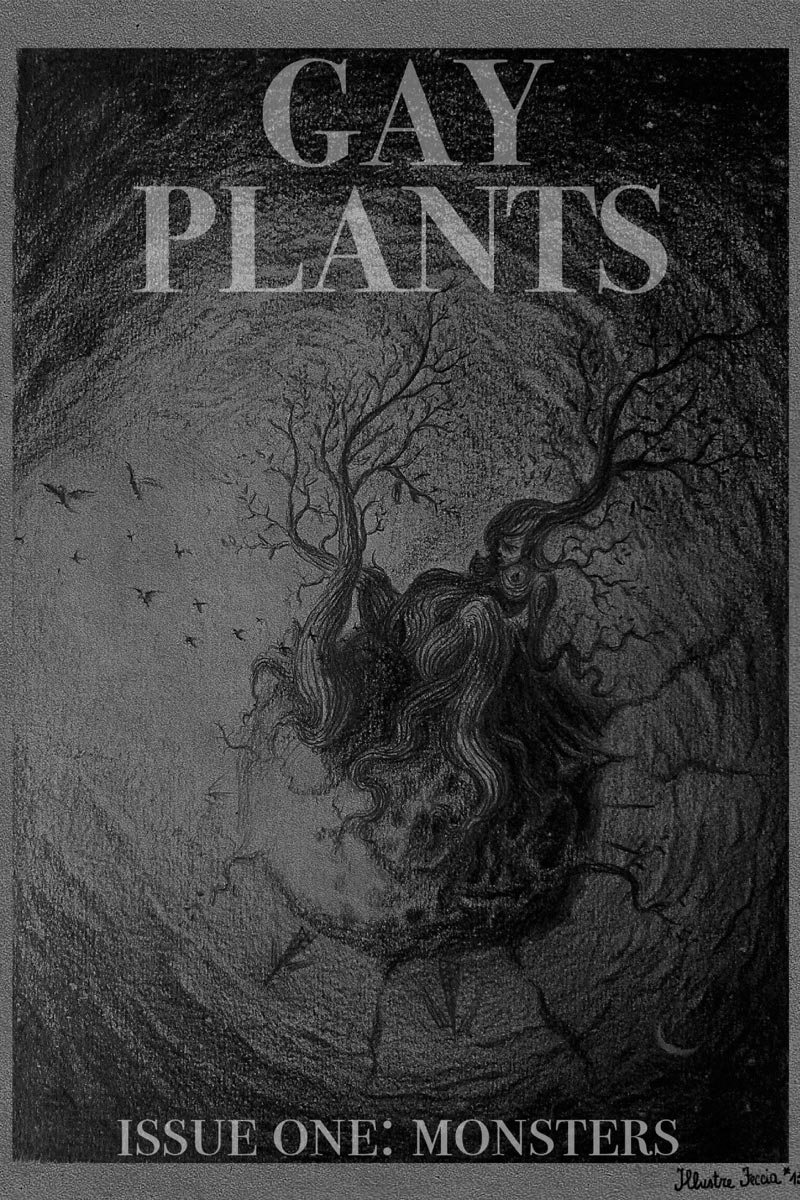 This is the first issue of a zine exploring the relationship between queer (anti)-politics and and plants/herbalism. From the FAQ in the issue:
"This is a zine for queer and trans people who have relationships with plants. That is to say, who relate to or interact with them in some way. Perhaps while healing ourselves. Hopefully while becoming stronger (or, to echo the title of a soon-to-be-published book that we like the sound of, 'Becoming Dangerous'). Definitely in the process of decentring, questioning or 'queering' the human."
Atubes October 2017
This is the most recent issue of "Atubes", a semi-monthly publication produced by AnarchistNews.org that collects articles and commentary published on the website with the goal of "illustrating some of the breadth of anarchist thinking." This issue is almost entirely comments reprinted from the website.
The Fenix Trial: Charges Dropped; State Attorney Appealed
This zine is a set of reflections and updates on the Fenix case in the Czech Republic which was a multi-year court battle targeting 5 anarchists. The authors reflect on the case, as shown in this quick excerpt:
"In cases like the Fenix, it is necessary to understand what this is really about. From the very beginning, we said that the police is not primarily after long imprisonments of single anarchists. The Repressive units are not afraid of us alone, nor they dont't fear of Martin, Peter, Sasha, Ales, Katarína, Radka, Igor, Lukas, Ales and the other defendants. What scares them is that more and more people would come out by identifying with our ideas, especially if they start using a wider variety of tactics. The protectors of the status quo invest a lot of strengths, energy and resources to keep people in the belief that this is the freedom they dream for."
Zines & Pamphlets Published in October 2017 was published on November 06, 2017
Share on Social Media

These links are not an endorsement of social media. They are provided for convenience and to help foster the spread of anarchist ideas.