Anarchist Zines & Pamphlets Published in March 2018
---
April 08, 2018

The following zines and pamphlets were published over the last last month. Together they form a broad selection including locally focused counter-information projects, theoretical texts, reports on anti-prison organizing, and texts aimed for intervention into the burgeoning student walkout movement.
As always, inclusion here doesn't necessarily mean that we agree with everything contained within. We compile this list each month as a modest effort to increase the circulation of anarchist ideas. We're especially interested in the ways in which these publications – and all printed zines – can be used to foster conversations outside of the swirls of 0s and 1s that is the Internet.
We've been doing these posts for about a year, previous editions can be found here. Get in touch if you would like your zines featured in the next edition.
Zines & Pamphlets Published in March 2018
Conflictual Wisdom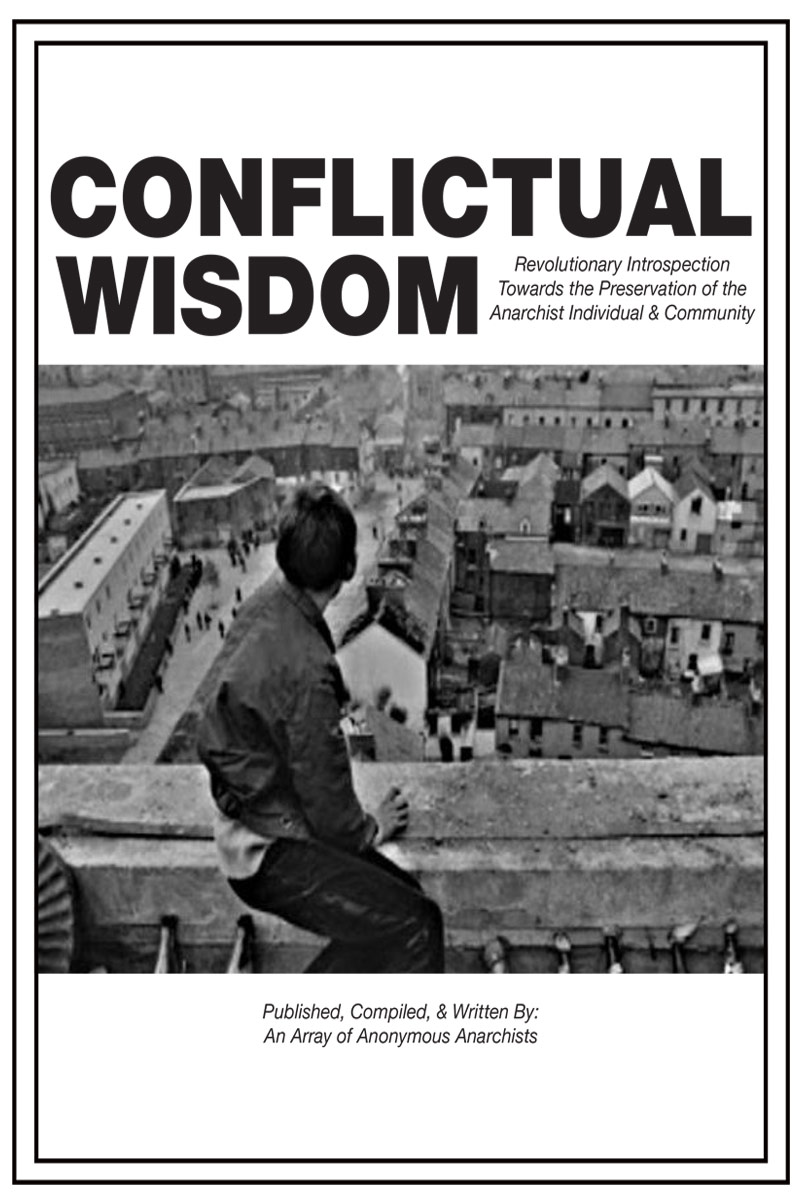 Sub-titled "Revolutionary Introspection Towards the Preservation of the Anarchist Individual & Community," this zine contains an array of writings from anonymous anarchists loosely centered around questions about how to grow old as an anarchist and how to stay committed – and what that even means – over a lifetime. The person who wrote the initial call out decided to address what is often an individual problem to the larger anarchist space as a whole, hoping to open up a conversation about helplessness and how to carry on the struggle. The contributions are varied, but all of them in some way relate back to these broad themes. They are no doubt questions that many have pondered.
Anarchist Organizing and Solidarity Inside and Outside of Mexican Prisons
This zine published by Causerie Publishing is a transcript of an interview with Sofi, an anarchist from Mexico City who is active in prisoner solidarity work. The interview looks at the persecution and repression of the anarchist movement and discusses the situations of the four anarchist prisoners currently being held in Mexico. The interview discusses the conditions in the prisons and also what prisoners on doing on the inside. It's a worthwhile read to get a glimpse of how comrades in other places approach prisoner solidarity.
The J20 Arrests and Trials Explained
This zine is a reprint of an article that originally appeared on TeenVogue.com about the legal case surrounding the protests at Trump's inauguration. It provides a good background on the case by briefly going through the circumstances that led to the mass arrest of the anti-capitalist/anti-fascist march up to the recent dismissal of charges against 129 people. As of the publication, 59 people still face trial on multiple felony charges and a potential prison sentence of sixty years.
Permanent Suspension: View from a Walkout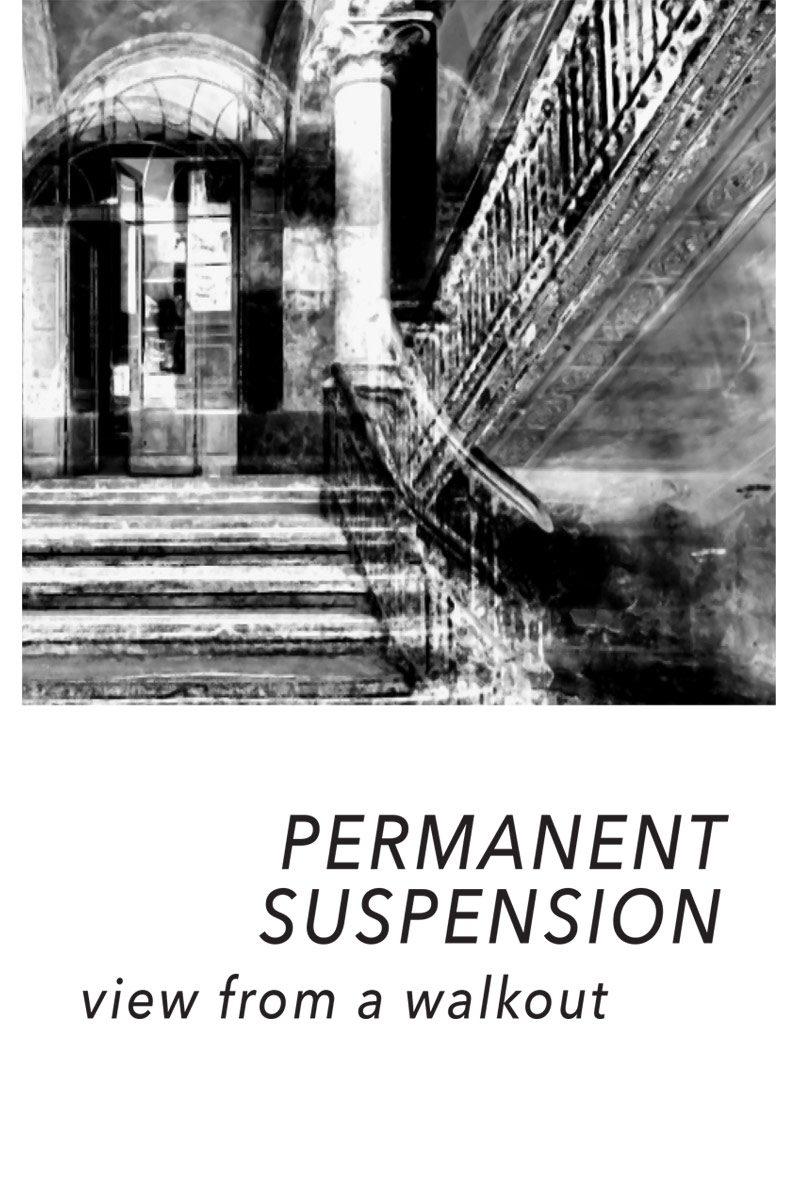 This is a short excerpt from Nanni Balestrini's The Unseen laid out by the project Frosty Chocolate Milkshakes as encouragement for the youth movement that has arisen in response to school shootings. From the intro:
Though coming from a time and place that may seem as distant as the Middle Ages to many of us now, Balestrini's description of a school walkout beautifully captures fundamental tensions that students in the US are confronting today: the stupidity and apathy expected of us, the joy of breaking out of isolation, and the discovery that together we really can build a shared power that can shake the roots of a heartless society.
Montreal-Counter Information #3
This issue of Montreal Counter-Information, a publication of the Montreal Counter-Information website, was recently made available online. While it was published in Summer 2017, it's an excellent example of a print-based counter-information project. Moreover, the scope of activity covered in the publication is quite impressive. There's a mix of theoretical pieces and communiques/reports on actions. Particularly worth reading is the discussion about media coverage of demonstrations, including their guide on how to be a journalist in solidarity with resistance movements.
Download a Printable or Screen Readable PDF
Montreal-Counter Information #4
While a few months old, this issue of the Montreal Counter-Information is another solid example of an anarchist counter-information publication. This issue has a lot of discussion of anti-fascism, which is interesting for readers outside of the Canadian context. There are also a variety of communiques alongside a how-to guide for filling fire extinguishers with paint.
Download a Printable or Screen Readable PDF
Pen & Pistol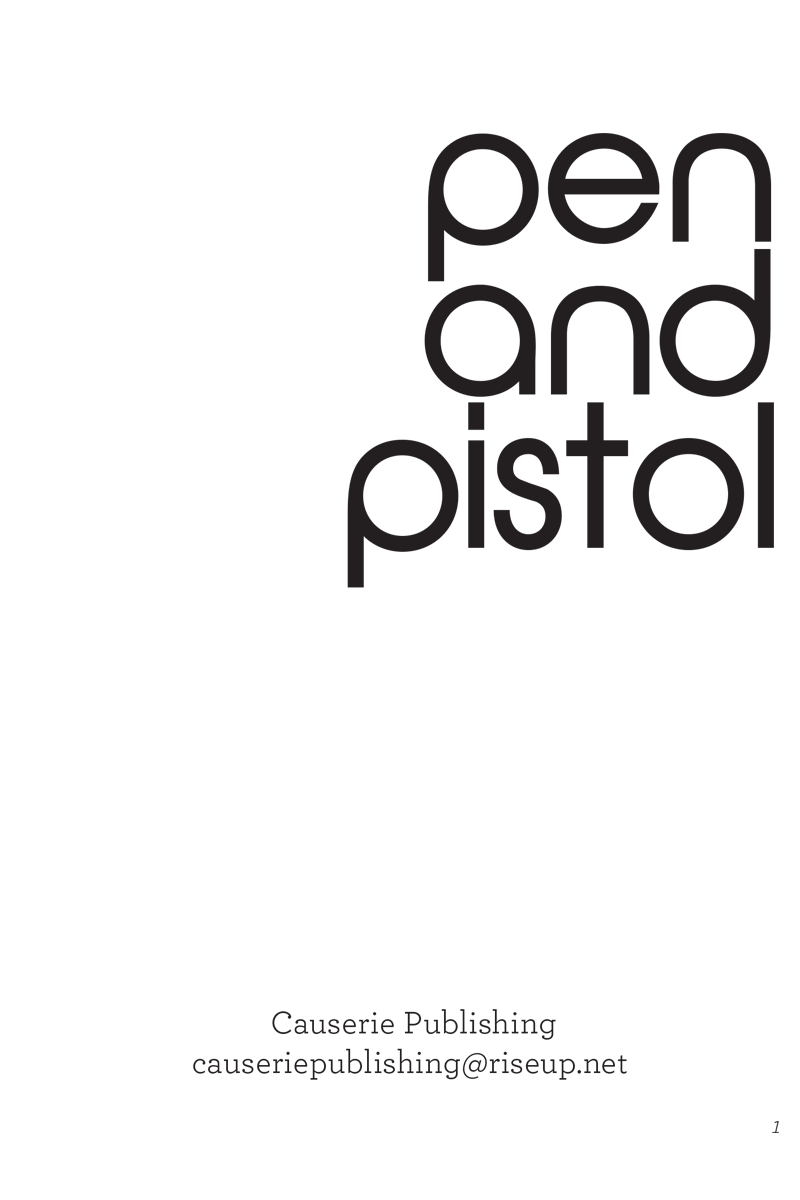 This zine published by Causerie Publishing collects two texts that have circulated over the past few years in the anarchist space: "The Sun Still Rises" about one group's experience with informal anarchist organization and a response piece titled "Letter to the Anarchist Galaxy". The texts are re-published to further the discussion on anonymity and organization. Specifically as a group focused on prisoner support, they are also raising the question of how one interacts with these ideas within prison.
To Be Bad #1
This is the first issue of a new zine published by the Anarchist Feminist Caucus (AnFm) of the Metropolitan Anarchist Coordinating Council (MACC). It was produced following several discussions about the limits of statist forms of feminism and the need for a space for anarchist women and femmes to have discussions. The pieces in this issue are written in response to the question of "What does it mean to be bad?" It features a collection of posters, a report-back on a rally against rapist police, a piece on Lucy Parsons, a piece titled "how to be a bad subject of the surveillance state: after black bloc", and more.
Atubes: February 2018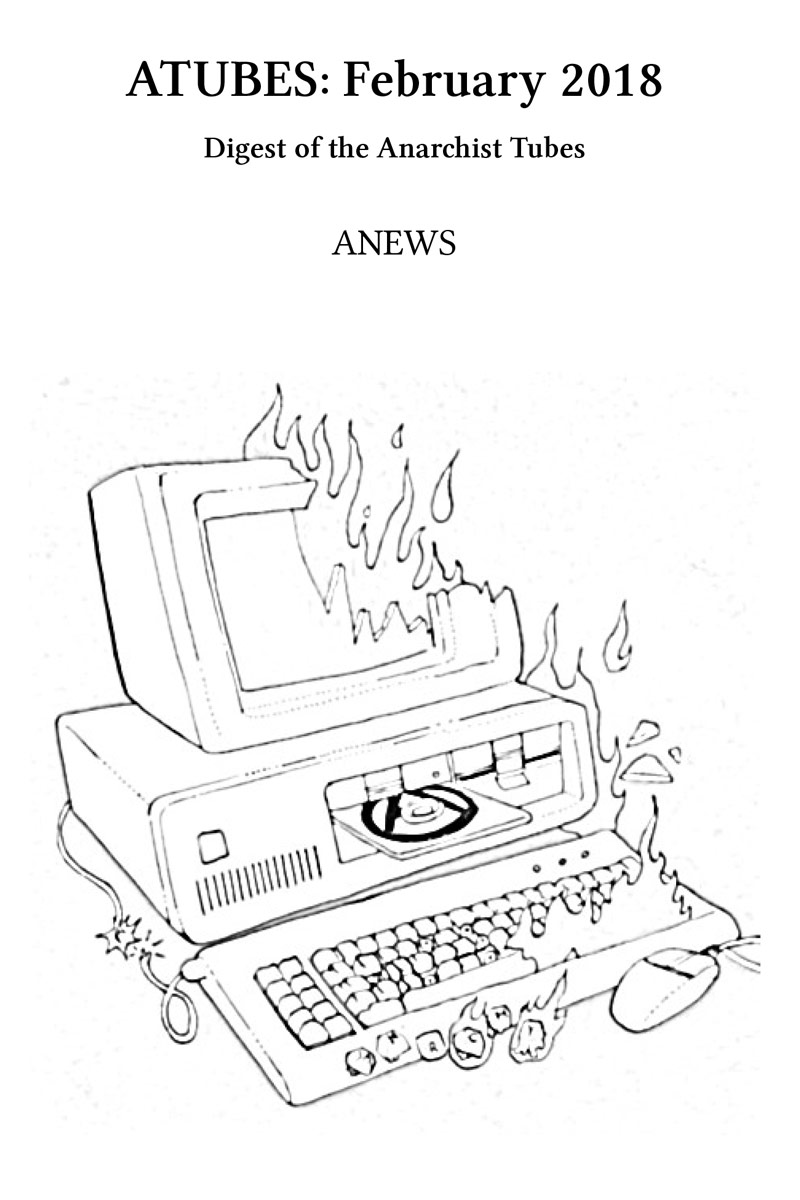 This is the latest issue of "Atubes" a publication of the https://www.sproutdistro.com/wp-admin/plugins.php[AnarchistNews.org](https://anarchistnews.org/) website. This issue features four articles. The first is a remembrance of New York City anarchist William Koehnline, a critical piece on how anarchists support the existence through the way they chose to struggle, a critical piece on coping, and an article about the end of a campaign of repression against anarchists in Spain.
Download a Printable or Screen Readable PDF
There Is No Unhappy Revolution: The Communism of Destitution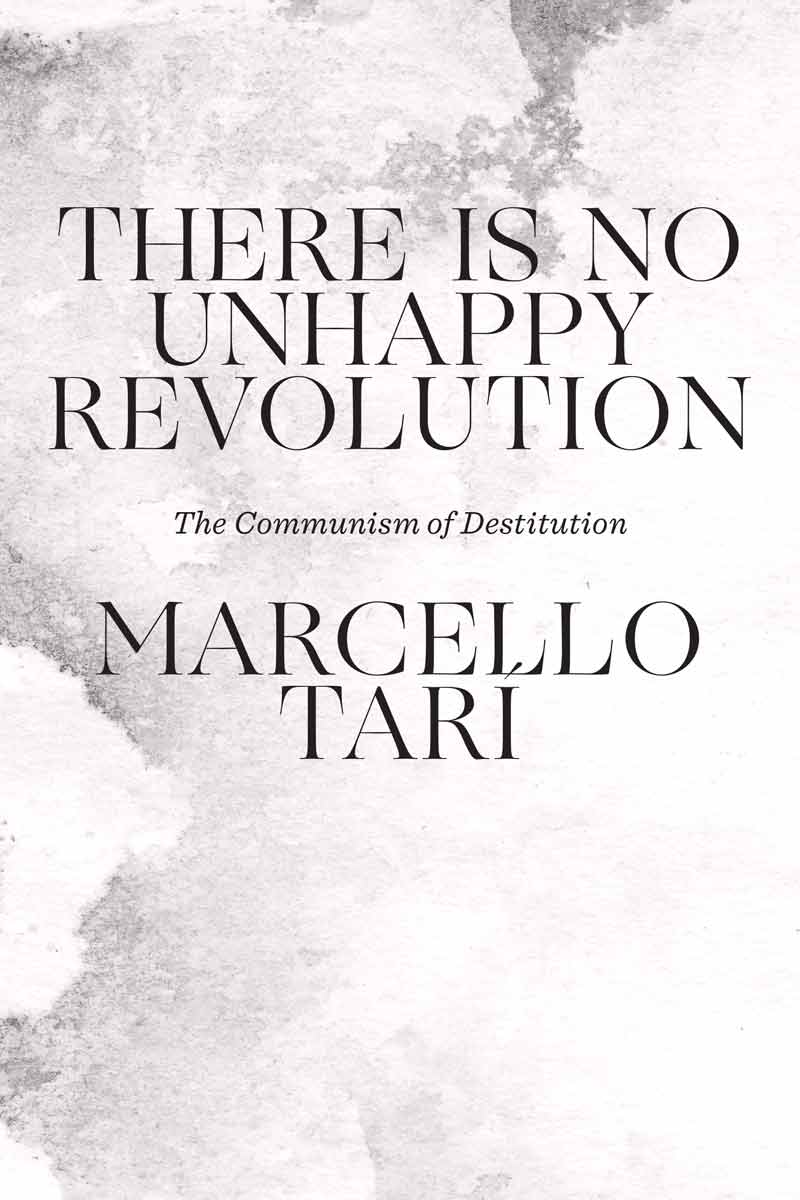 This is zine is a translation by Ill Will Editions of the prologue to Marcello Tari's 2017 book on destituent communism. The author is a longtime militant and fellow traveler of the Invisible Committee and are also known for their writing on Autonomia.
Download a Printable or Screen Readable PDF
Anathema: March 2018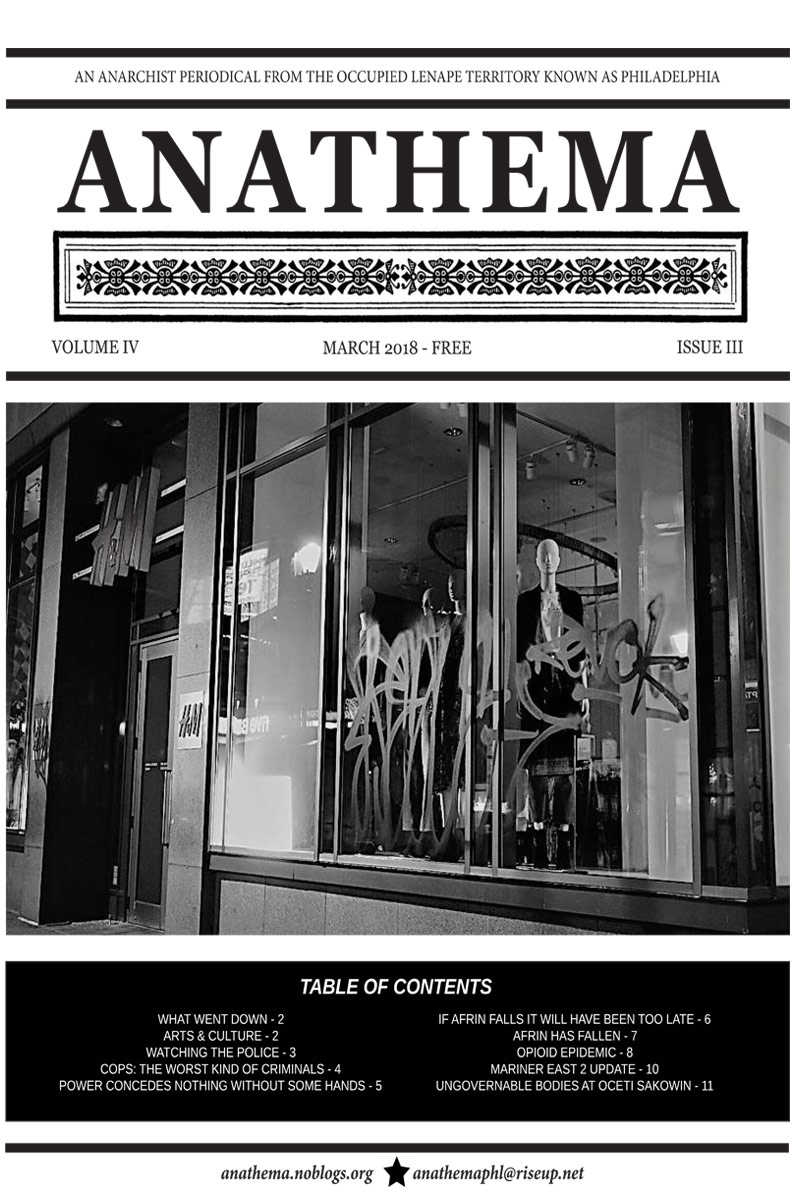 This is the latest issue of Anathema, an anarchist publication out of Philadelphia. It features the usual news of actions in Philadelphia along with longer articles on a variety of other topics. There are articles about the Philadelphia police, an update on the Mariner East 2 pipeline, the opioid epidemic, and some reflections from an upcoming zine on Standing Rock camp against the Dakota Access Pipeline.
Conditions of Confinement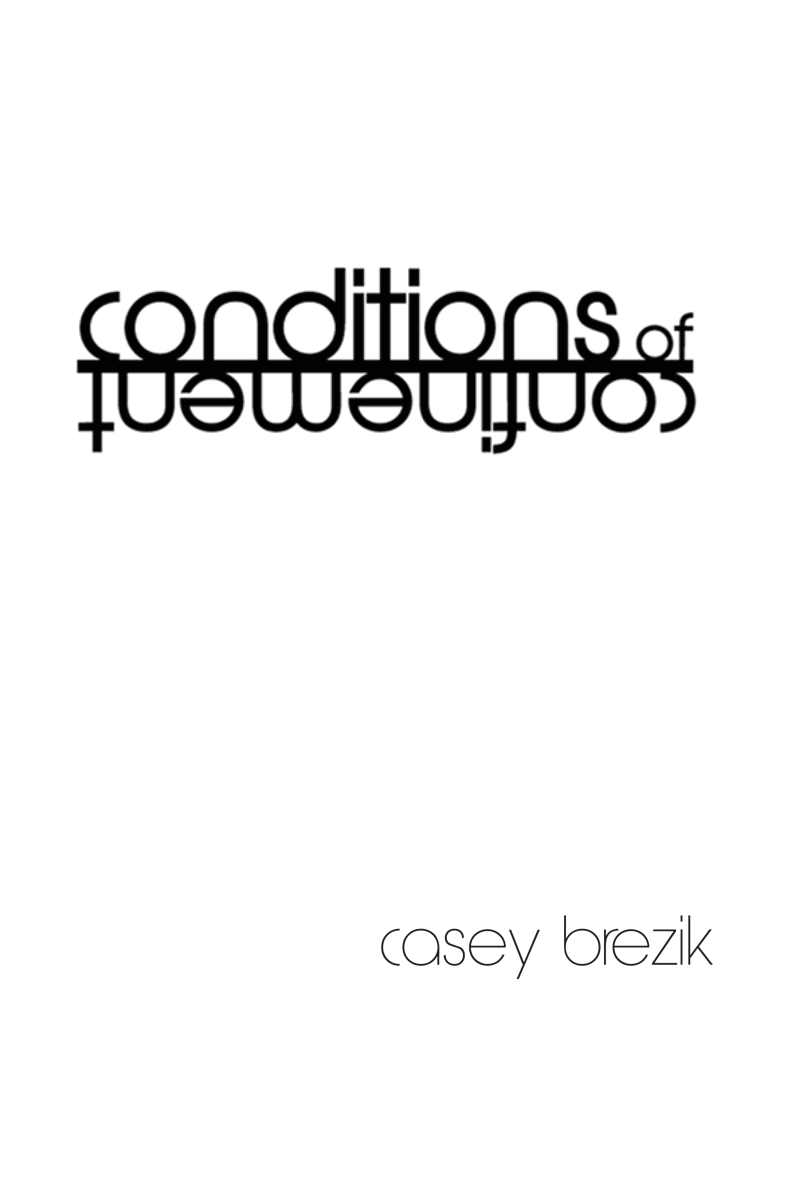 This zine by Causerie Publishing collects a series of journal entries from anarchist prisoner Casey Brezik. From the intro: "This zine is a compilation of the personal diary entries that Casey wrote in July of 2015 surrounding the response to an assault on a fellow inmate by the CO's. The honesty and candor is somewhat rare in anarchist writings. Moments of revolt, however small, are written far too often without the depth of emotion they deserve. This text speaks of fear and confusion with a vulnerability we often lose in the overly glamorized and one-dimensional writings on revolt."
Os Cangaceiros: A Crime Called Freedom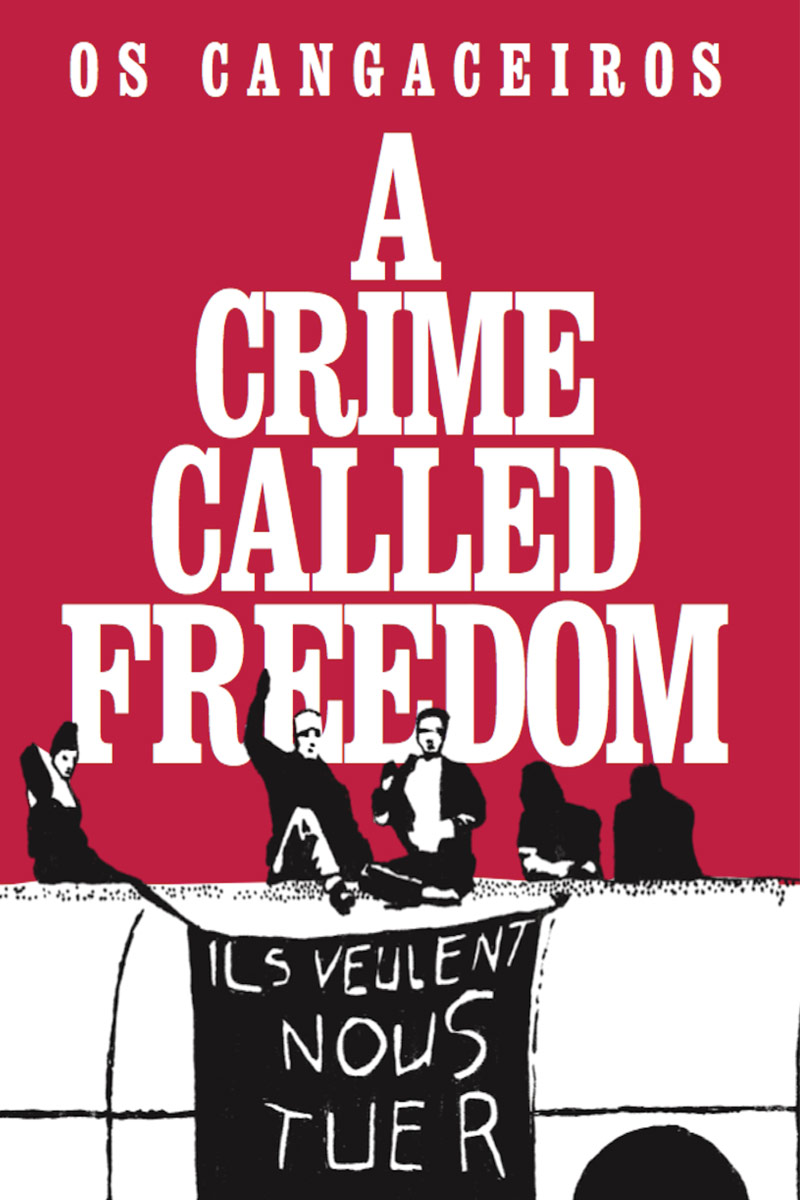 This is a reformatted (for 8.5×11 printing by Ill Will Editions) version of the Eberhart Press edition of the classic text. The preface states that Os Cangaceiros "…combines the best aspects of a non-dogmatic (and non-workerist) class analysis with a critique of civilization that is not at all primitivist, forming a fierce theoretical weapon for use in the social war against the ruling order."
Our Neighbors to the North: A Brief History of Prisons and Resistance to them in so-called Canada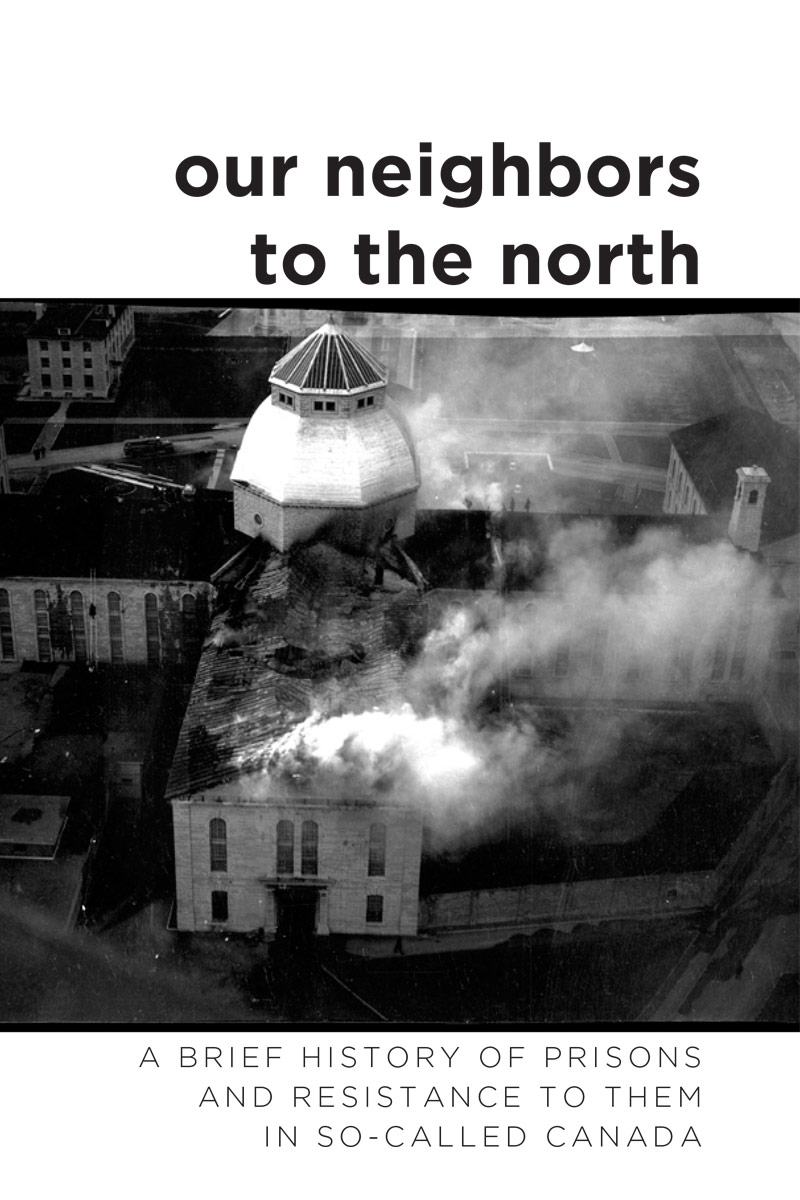 This zine presents a detailed history of the developments of prison in so-called Canada as well as the resistance to them. It is an important read for folks outside of Canada as it provides an introduction to a topic that many anarchists likely don't know much about. It's split between a written history and an interview, both of which appeared on ItsGoingDown.org originally. This is definitely worth checking out!
Plain Words #5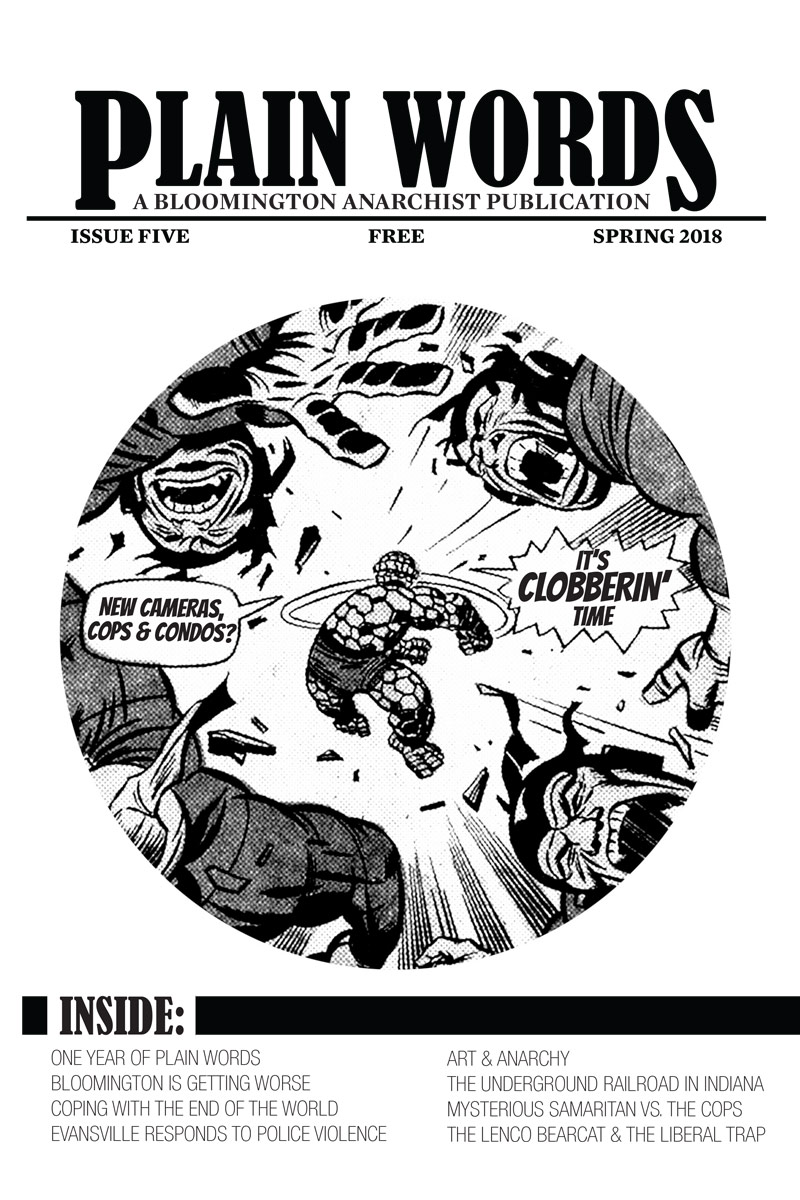 This is the fifth issue of Plain Words, an anarchist counter-information publication out of Bloomington, Indiana. This issue features a chronology of actions, an overview of recently proposed or under-construction condos in Bloomington, thoughts and reports on recent attempts at further militarizing the police, and an interview with people in nearby Evansville, Indiana about organizing in response to police murder. There are also a couple of less locally-focused articles on coping and a response to a previous article on television.
Download the Printable or Screen Readable PDF
A La Calle: Solidarity with Tamara Sol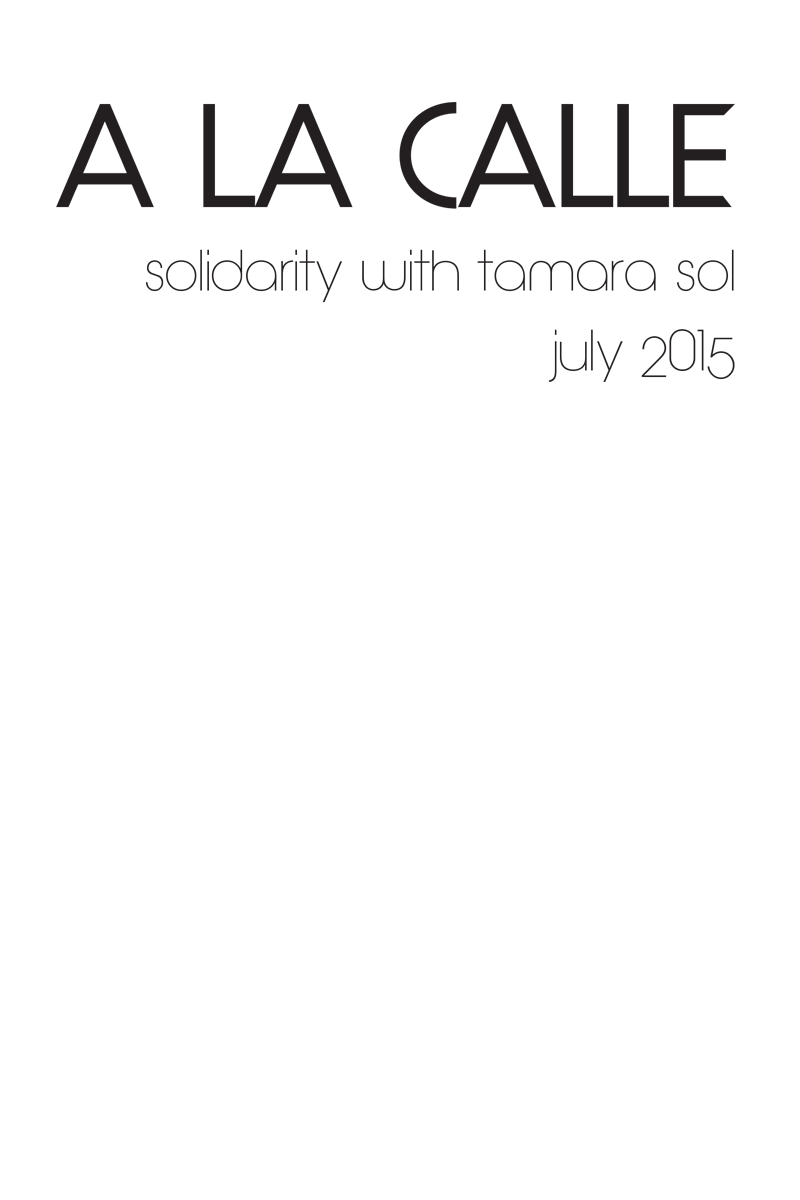 This zine by Causerie Publishing focuses on the case of Tamra Sol Vergara, an anarchist in Chile who was arrested in 2014 after attacking a bank guard as an act of revenge over the killing of her comrade Sebastian Overluij. The zine provides a thorough background on the case with a timeline that helps explain the legal developments while highlighting the numerous solidarity actions that have happened. There are also several writings by Tamra Soland her family. Overall, it's an inspiring zine that offers an example of unrepentant action and uncompromising solidarity.
We Don't Need Gun Control, We Need to Take Control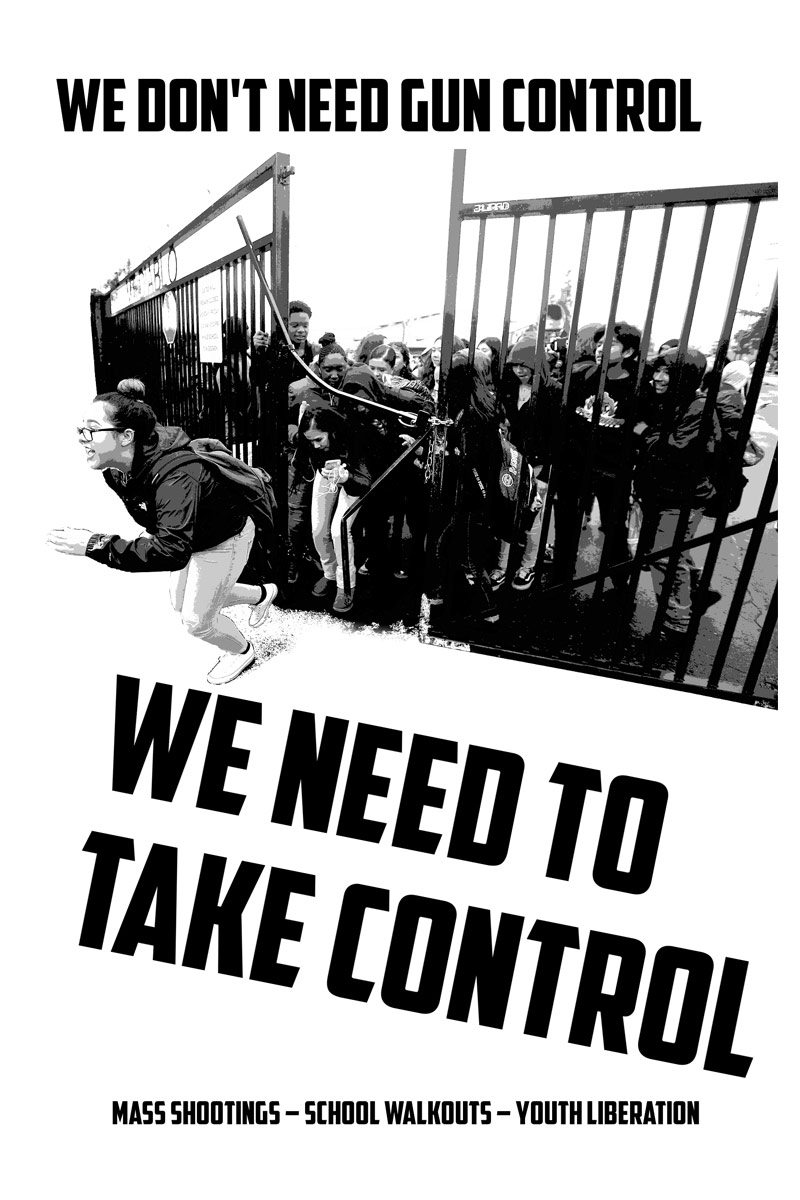 Sub-titled "Mass Shootings – School Walkouts – Youth Liberation" this zine by Crimethinc was designed to be distributed en masse at the March for Our Lives protests in response to the Parkland shootings. It aims to move the discussion beyond gun control and argues that more policing of schools and more laws are not the solution to school shootings. It emphasizes the connection between school shootings and racialized policing while focusing on the failings of politicians and the political system. Moreover, it highlights the power that students have when they act outside of official channels.
Bulletin of the Kate Sharpley Library #93/#94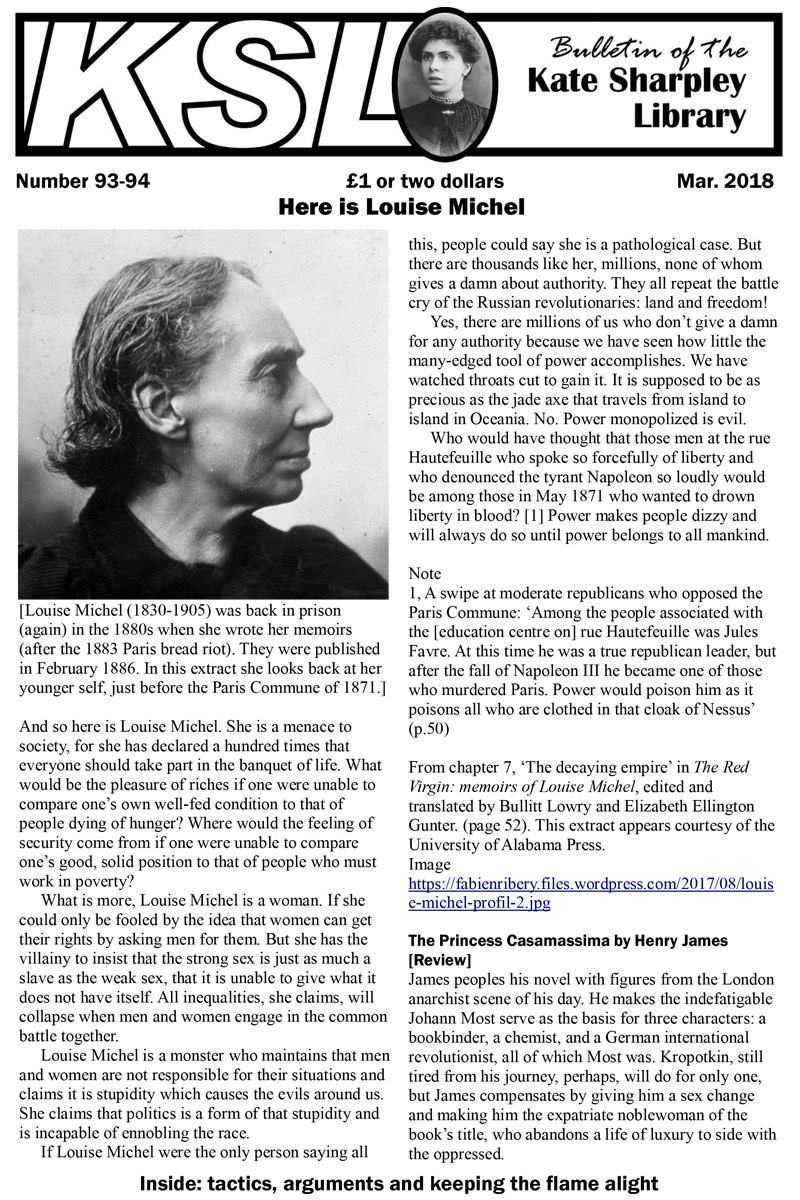 The March 2018 of this excellent update on anarchist history by the Kate Sharpley Library feature their usual assortment of articles, reviews, and historical notes. This issue features a front-page excerpt from the writings of Louise Michel alongside features on "Anarchists in London (real and imaginary)" and a series of writings grouped under the heading "Well-being, Class, Tactics". There also writings on anarchist solidarity featuring Alexander Berkman, as well as updates on the library.
Anarchist Zines & Pamphlets Published in March 2018 was published on April 08, 2018
Share on Social Media

These links are not an endorsement of social media. They are provided for convenience and to help foster the spread of anarchist ideas.