Anarchist Zines & Pamphlets Published in October
---
November 02, 2018

The following zines and pamphlets were published within the broad anarchist space over the previous month. As always, they come from a variety of different perspectives and contexts. We encourage folks to engage with the texts or to help spread them as they see fit.
Past versions of these posts can be found here. A few hundred other zines can be found on our site as well. If you have suggestions for zines to include next month, let us know.
Anarchist Zines and Pamphlets – October 2018
The Ones Who Walk Away from Omelas + The Day Before the Revolution
This zine compiled by the Chicago Anarchist Black Cross collects two short stories by the anarchist author Ursula K. LeGuin. "The Ones Who Walk Away From Omelas" comes from the 1973 collection of short stories The Wind's Twelve Quarters, while "The Day Before the Revolution" is taken from the introduction the classic The Dispossessed. Ursula K. LeGuin passed away earlier this year. For those not familiar with her work, this piece from Fifth Estate provides a good introduction.
Download a Printable or Screen Reading PDF
Dark Nights #47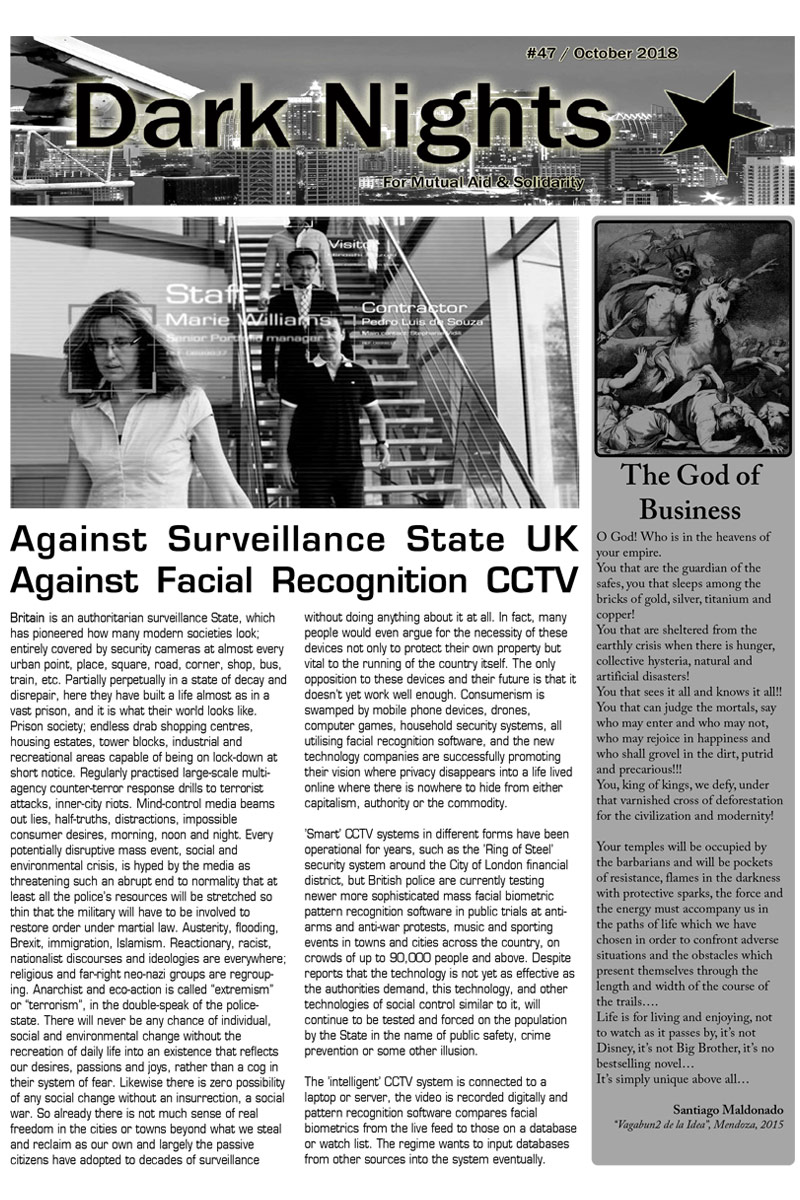 This is the October 2018 issue of Dark Nights, a publication that promotes anarchist insurrection. This issue features a "Direct Action Chronology" listing anarchist activity since July alongside a number of different communiques. There are also longer articles critical of eco-extremism, the development of cities, and CCTV cameras and public surveillance. There's also a nice short "More Than Words" section that explains in just a few sentences their perspective: anarchist, informal, and anti-civilization.
Rebellion and Possibility: Voices in the Anti-ICE Struggle, Vol. 2
This is the second volume of writings compiled by the Radical Education Department on the anti-ICE struggles. This time the writings are organized based on location, with writings detailing experiences in Philadelphia, Portland, Tacoma, Atlanta, and Louisville. It's a good assortment of writings and will hopefully help preserve the memory of these events for the future. The collection is introduced by the essay "Roots of Anti-Immigrant Policy in the United States" that gives the struggle some context.
Download the Printable or Screen Reading PDF
The Secret World of Duvbo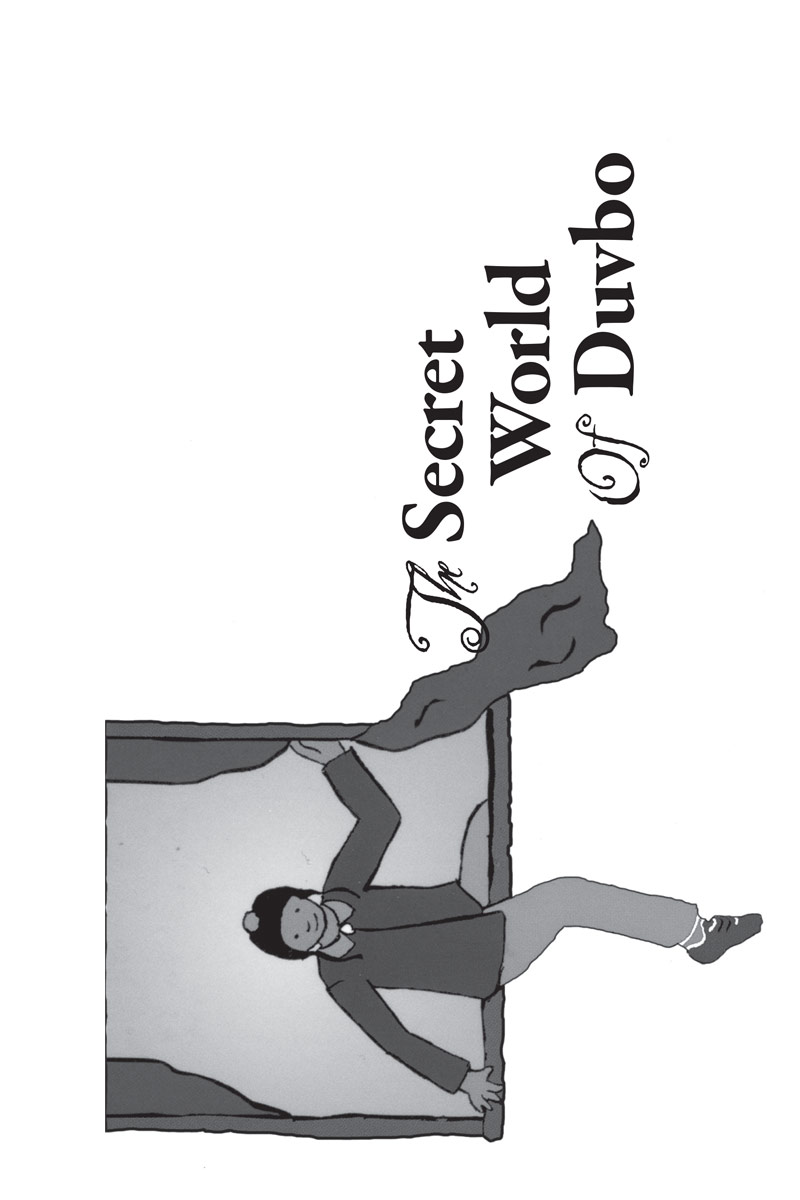 From the Crimethinc announcement of the zine version (also worth reading for the story of how this spread hand to hand for years):
"A secret children's book passed from hand to hand, invisible to the market. After a decade and a half, we're finally offering a zine version of The Secret World of Duvbo, the companion to our other children's book, The Secret World of Terijian. This is a story about the furtive outlets we create for the parts of ourselves that do not fit into our ordinary lives—about the potential for transformation hidden within seemingly staid and conservative communities—about how the courage of one can become the courage of all."
Rupture: Autumn 2018
Rupture is a European zine "centred around DIY culture – free parties, squats, social centres, art and activism." This issue features a mix of writings under that broad heading with updates on squats, calls for solidarity, updates on various campaigns, and announcements of various cultural events. For readers outside of Europe it gives a nice glimpse into a very different political and cultural scene.
To Change Everything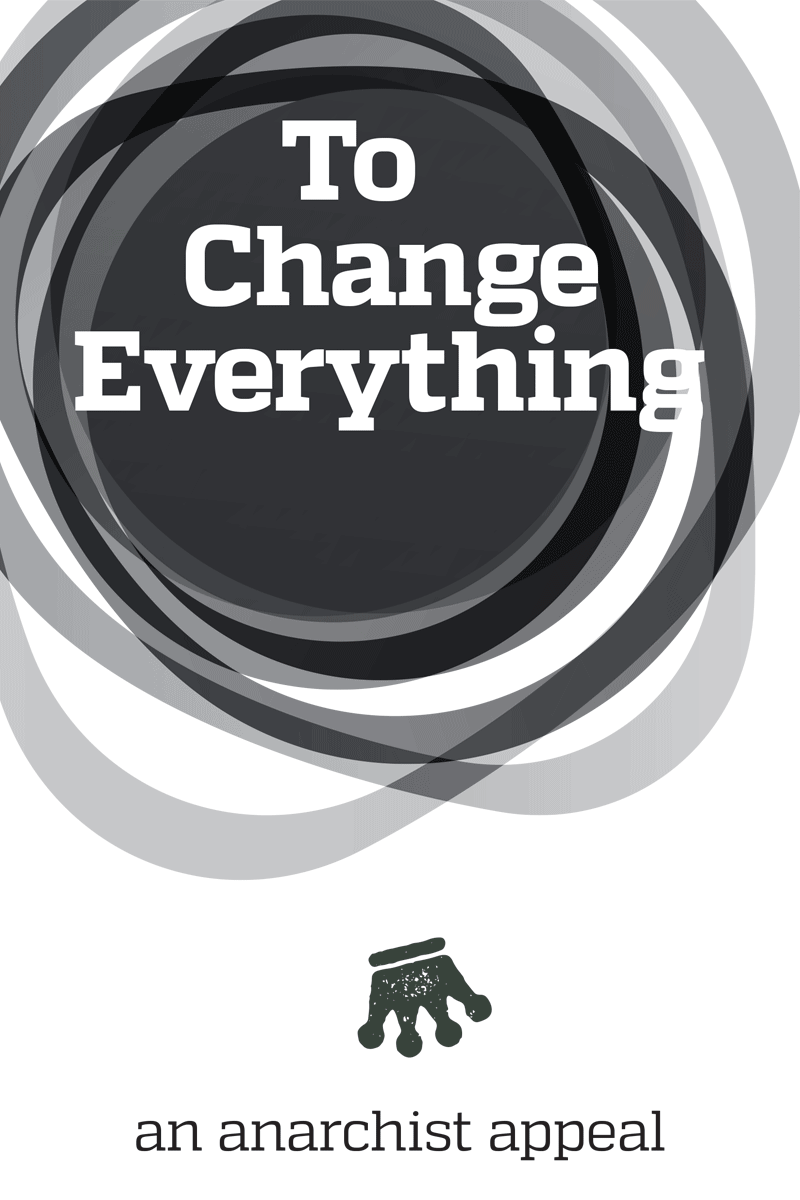 Crimethinc has mailed out their entire 150,000 copy print run of their introduction to anarchism titled "To Change Everything". It was an ambitious project and a solid effort aimed at explaining anarchism to the uninitiated. It was translated into several other languages as well, resulting in an estimated 240,000 copies being put into circulation. Now folks can continue to distribute it – or even better – create their own projects to surpass it.
Download a Printable (Black & white or Color) or Screen Reading PDF
Step Into the Unknown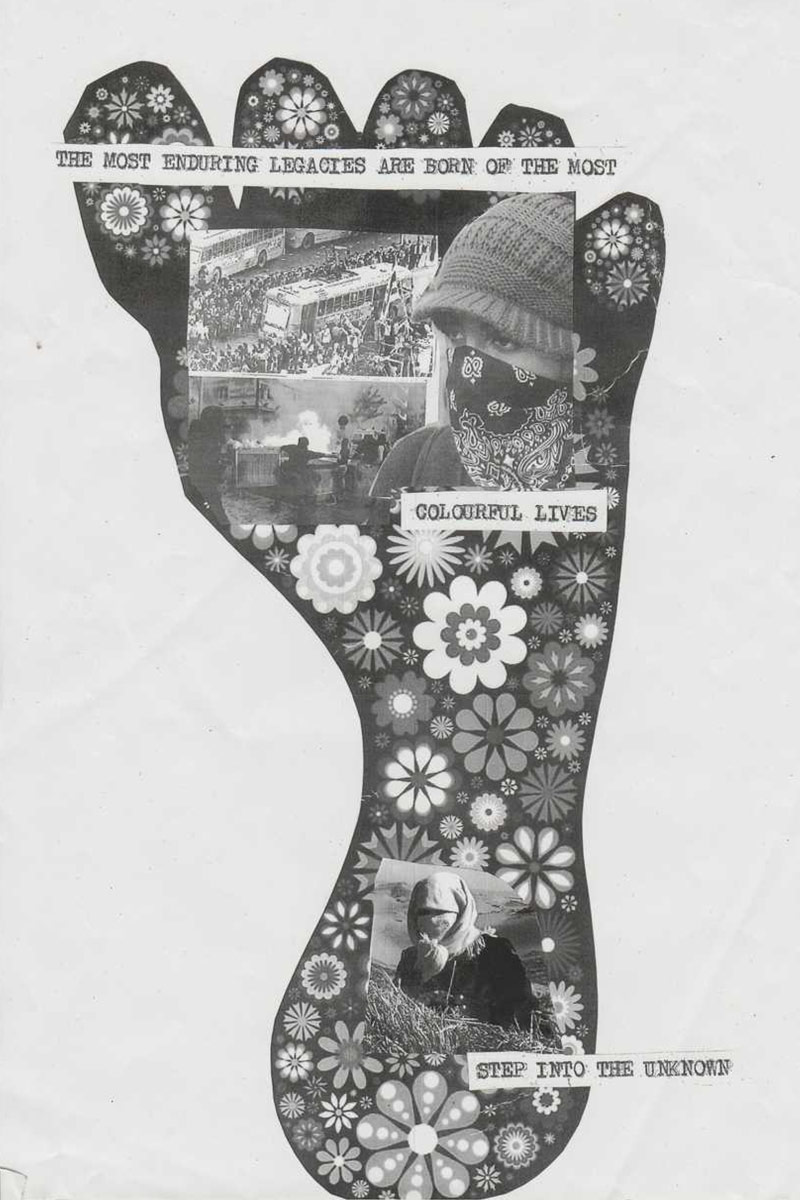 This is a cut-and-paste anarchist zine that in many ways feels more like a classic "zine" than most of the stuff that anarchists publish. It's heavy on the gray scale distortion, type written fonts, and detourned images. It has a passion and intensity that is often missing from the polished manifestos that are more typical these days.
Anarchist Zines & Pamphlets Published in October was published on November 02, 2018
Share on Social Media

These links are not an endorsement of social media. They are provided for convenience and to help foster the spread of anarchist ideas.