The following zines were released in the broad anarchist space over the past month. This month features reprints of some "classic" texts alongside a zine featuring texts newly translated to English. As always, we aim to cast a wide net with these monthly posts and inclusion here doesn't imply endorsement/agreement with the ideas contained in these publications.
It's also worth remembering that zines are just one part of the constellation of anarchist print media. Over the past month, there have been examples of posters and newspapers that highlight other ways in which anarchists share their ideas and analysis beyond the Internet.
If you want to view past round-ups, you can view them here. If you have something you want us to include next month, contact us. For a curated collection of zines, view our catalog.
Zines Released in February 2022
Autonomous Resistance to Slavery & Colonization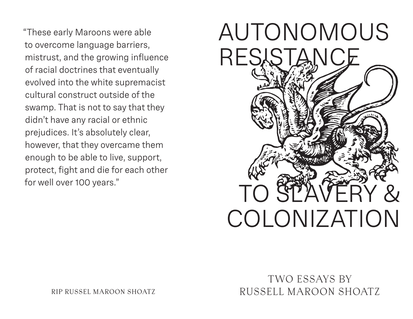 This zine – formatted by Imaginary Zine Distro – collects two essays by Russell "Maroon" Shoatz. Shoatz was a member of the Black Panther Party and the Black Liberation Army. He served decades in prison for his involvement in revolutionary activities and passed away this past December. The essays included are "The Real Resistance to Slavery in North America and "The Dragon and the Hydra: A Historical Study of Organizational Methods". Both texts draw lessons from the resistance to slavery and argue for autonomous and decentralized forms of resistance.
Download: Print
---
A Crime Called Freedom: The Writings of Os Cangaceiros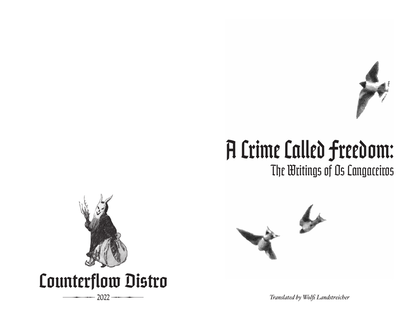 This is a newly formatted (by Counterflow Collective) version an oft-reprinted collection of writings originally released in English in the mid-2000s.
Os Cangaceiros was a group of delinquents caught up in the spirit of the French insurrection of 1968 who refused to let that spirit die. With nothing but contempt for the self-sacrificial ideology practiced by "specialists in armed struggle", this uncontrollable band of social rebels wreaked havoc on the French state—attacking infrastructures of oppression, supporting popular revolts, stealing, and releasing secret blueprints for high-tech prisons, raiding the offices of corporate collaborators, and creating their lives in complete opposition to the world based on work. This volume, translated by Wolfi Landstreicher and originally published by Eberhardt Press, is the first substantial collection of the writings of Os Cangaceiros in English.
---
Varieties of Islamic Anarchism: A Brief Introduction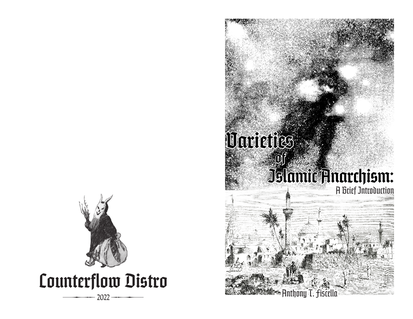 This zine is a reprint of a 2018 text (itself an expansion on an earlier talk given at the Stockholm Anarchist Book Fair) that looks at the interaction between Islam and Anarchism. The text explores both historical and more contemporary examples of Islamic anarchists. It's an interesting examination of an area of anarchism that doesn't get a lot of attention.
---
Wildpunk: Black Against Civilization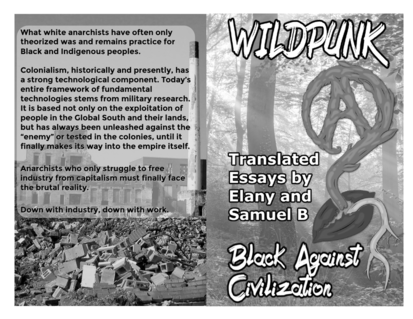 This zine presents recently translated works by two Black anti-civilization anarchists, Elany and Samuel B. "Wildpunk". The two writers had previously translated a large collection of Black and indigenous anarchist texts into German for the first time. From the description:
Elany and Samuel B's works tackle the brutal reality that we must demolish industry and civilization rather than attempt to separate them from colonialism, capitalism, and the state. They also examine the inspirations and practices of a decolonial, decivilized anarchism.

This zine hopes to make a small contribution to the task of translating essential anarchist thought by bringing these German-original works into English for the first time. Elany and Samuel B may now enter into direct conversation with the movements they helped to translate."
We're including the US-formatted printing and screen versions below, additional formats are available at 1312 Press