Anarchist Zines & Pamphlets Published in October 2022
---
November 01, 2022
The following zines were published during October 2022. As always, read, discuss, and have fun!
You can view past round-ups if you want more reading material. If you have something you want us to include next month, contact us. For a curated collection of zines, view our catalog.
The photo that accompanies this post is of a sticker on the streets of New York City.
Anarchist Zines and Pamphlets Published in October 2022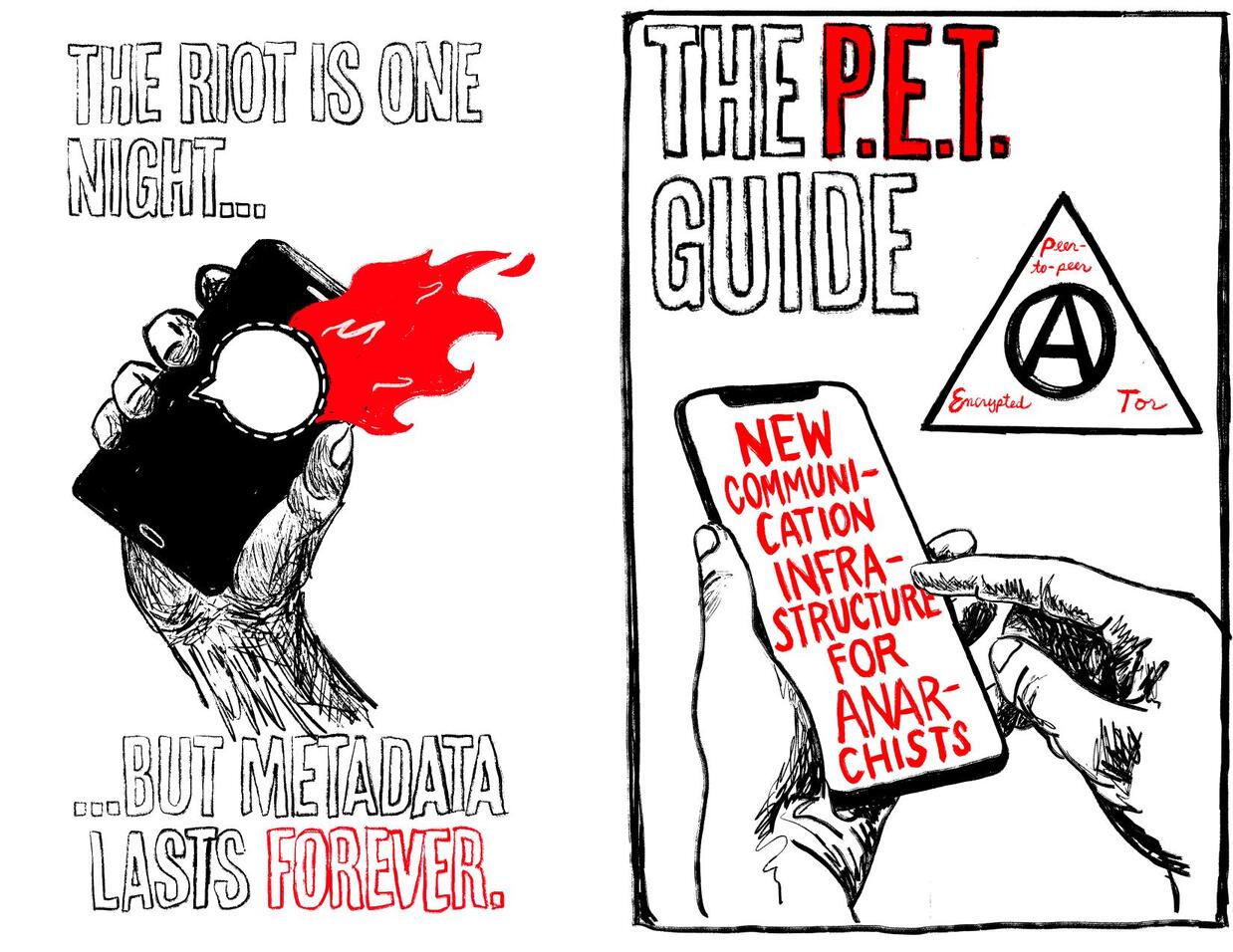 The P.E.T. Guide: New Communication Infrastructure for Anarchists
This zine discusses digital communication by anarchists – which these days is done primarily over Signal – and looks at ways that it could be safer and more secure. It gives a good overview of Signal and potential issues with it before moving into a discussion of alternative apps that allow Peer-to-Peer and Encrypted messaging over TOR (P.E.T.). The author discusses some of the benefits of that category of application. They look specifically at Briar and Cwtch. Even if you aren't considering switching any time soon, this is worth reading to learn more about digital communications.
Sacco & Vanzetti's Revenge
This zine – published by Detritus Books – is a reprint of an essay by historian Paul Avrich. It covers the campaign by anarchists to avenge the capture and subsequent execution of anarchists Sacco and Vanzetti in the 1920s. Whereas other accounts portray Sacco & Vanzetti as passive victims, this essay situates them in the insurrectionary movement of which they were participants. The text details various efforts other anarchists took to avenge their death, including the bombing of the judge's home.
Download: [ Print ]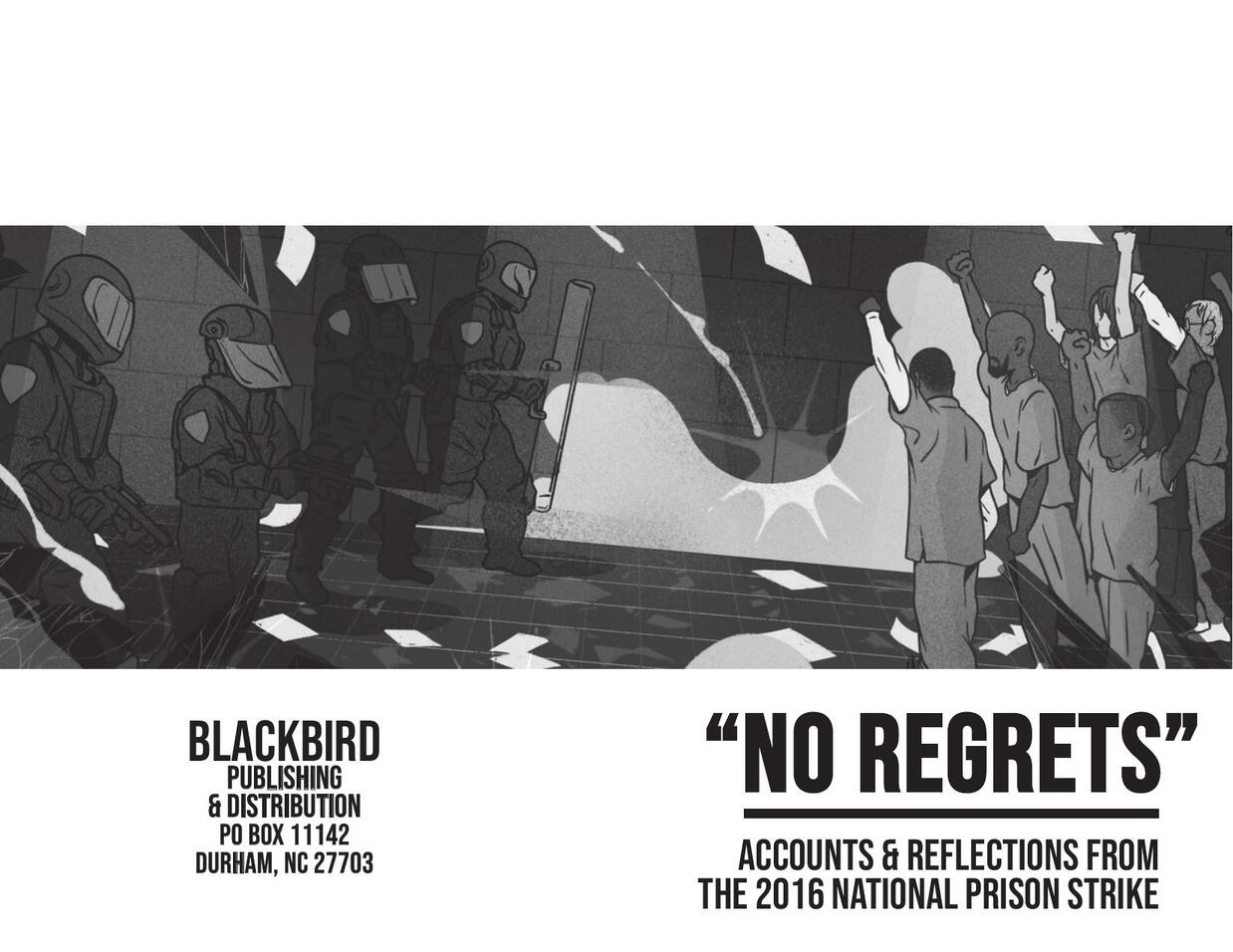 "No Regrets": Accounts and Reflections the 2016 National Prison Strike
This zines presents an overview and timeline of the 2016 prison strike in the United States alongside several first-hand accounts.
The 2016 prison strike took place on September 9th, the 45th anniversary of the Attica Uprising. According to most mainstream media reports, an unprecedented 24,000 prisoners participated, from between 20 to 40 different facilities. The chronology in this text is incomplete, as reports of participation continued to reach the outside weeks and even months later, but it gives a brief idea of the diversity of facilities and tactics that were involved: men's and women's facilities; black, white, brown, native; state, federal, and immigration centers—all kinds of people and facilities worked together to make this happen.
Download: [ Print ]
An Interview with Iranian Anarchists on the Protests in Response to Police Murder of Mahsa Amini
This zine – produced by the Bellingham Alternative Library -- features an interview conducted by the Black Rose Anarchist Federation with the Federation of Anarchism Era in Iran. It provides a background on the murder of Mahsa Amini and mass demonstrations in response. The interview provides some important background on the revolt and the dynamics at play within it.
Download: [ Print ]
Between Storms: Anarchist Reflections of Solidarity with Wet'suwet'en Resistance
From the intro:
"We have assembled this publication in solidarity with the ongoing Wet'suwet'en resistance to industrial expansion. This struggle for Indigenous self determination and land defence has become a landmark moment of rupture across the colonial nation of Canada and beyond. We felt the need to compile this zine in an effort to take a step back and witness the breadth and fierceness of these last few years – with a particular focus on the year that has just passed since the start of 'Coyote Camp' and the specific battle against the attempt to drill under Wedzin Kwa. Not to produce some stale collection for the history shelves, but to inspire and learn from these events as they continue to unfold. As we go to print, CGL has just begun the drilling under the river that many have fought so hard to prevent. It's a sad day and this part of their destruction will have devastating effects. But this doesn't mean that this fight has been in vain, the project is not complete and opportunities for intervention abound."
Anathema – November 22
The latest issue of this Philadelphia-based publication features a round-up of recent actions alongside the usual mix of articles covering Philadelphia and beyond. Some highlights include an article on the Alabama prison strike, an interview with participants in a local struggle against the development of a park, and an essay on the current state of the anarchist milieu/subculture.
Night Owls - Summer 2022
This is a chronicle of direct actions taken across the so-called United States during summer of 2022. It lists a range of sabotage and vandalism undertaken as part of a number of different struggles. There is also a thought-provoking editorial included along with a poster for an attack against the first colonial home built west of the Mississippi.
Download: [ Print - Laser | Print - Riso / Poster - Laser | Poster - Riso ]
The Base Among the Jack Pine: Notes on the Camp Grayling Expansion on Anishinabewaki
TIn northern Michigan (traditionally Anishinabewaki land) there is a plan by the Michigan Department of Natural Resources and the National Guard to expand the Camp Grayling National Guard facility. This zine functions as a call-to-action to encourage people to resist the expansion while providing a lengthy overview of the proposal and the eco-systems and wildlife that the expansion would impact. It also explores the history of the National Guard in Michigan and its role in suppressing revolt. This is a good example of how a zine can provide an overview of an issue while encouraging action. You can follow more about the campaign at @CampGrayling on Twitter.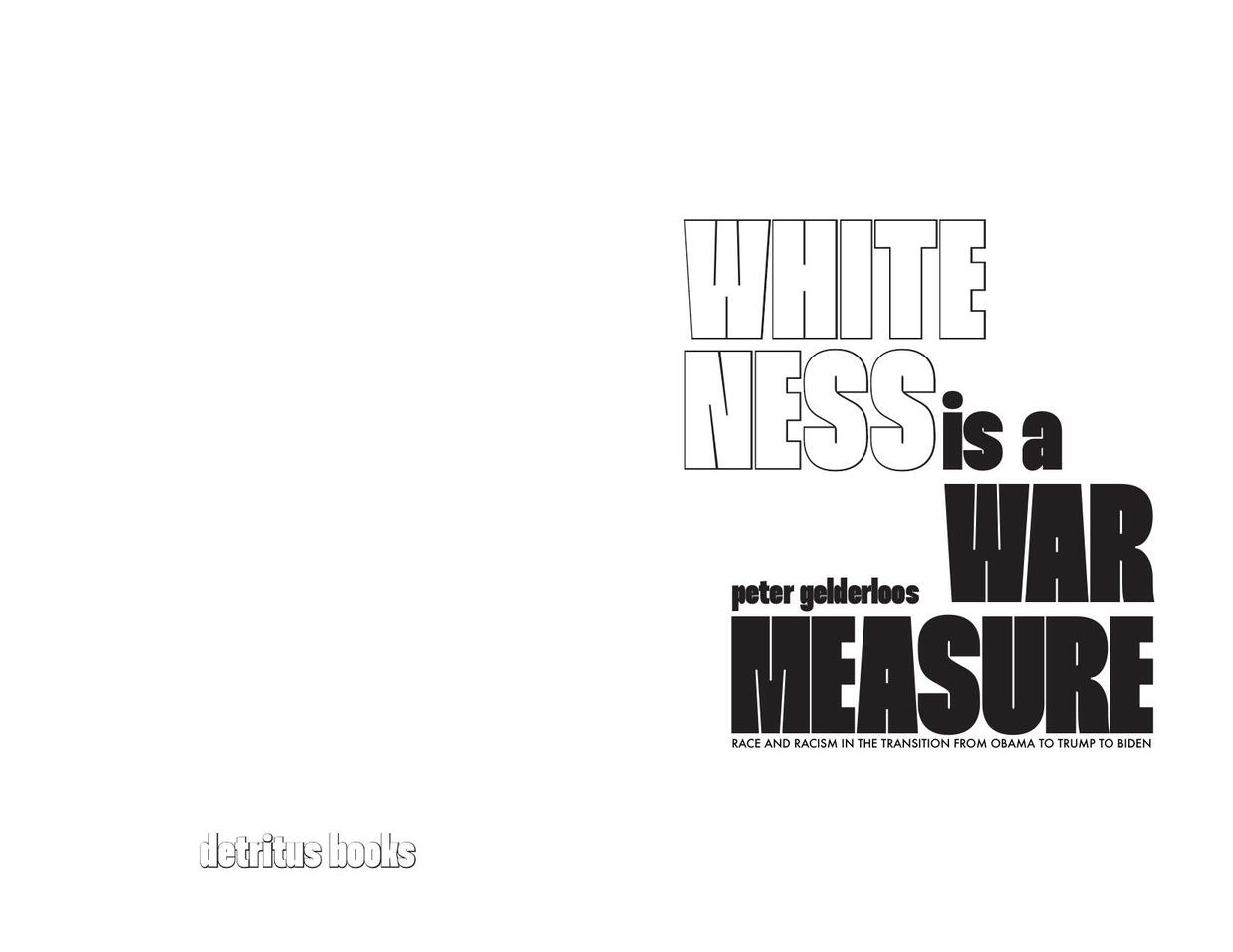 Whiteness is a War Measure: Race and Racism in the Transition from Obama to Trump to Biden
This is a new text by Peter Gelderloos exploring whiteness and the need to abolish it:
"The political changes that have occurred in the US over the last decade and a half not only give us an incisive opportunity to understand whiteness, they demand that we do so. What is its role in upholding oppressive systems and how has it changed from the 15th century to the 21st?"
The zine was published by Detritus Books and is highly recommended!
Download: [ Print ]
Creeker #2 and #3
Creeker is a grassroots, anti-authoritarian zine series that aims to bring depth, variety, critique and continuity to the ongoing process of reflecting on the Ada'itsx/Fairy Creek blockade and related efforts. It's intended for creekers themselves, land defenders elsewhere, and the land defenders yet to come.
#2 includes contributions of art, analysis, photography, history, personal reflection and poetry that were anonymously sourced from participants at the blockade. #3 features history, poetry, collages, analysis, and reflection, plus a whole section dedicated to the inspiring forest defense currently happening in Atlanta. Alongside Creeker #3, the crew has also posted an older zine from the Elaho Valley Anarchist Horde covering a blockade from 2000 that inspires the current struggle.
Download: [ Creeker 3 - Print | Creeker 3 - Screen | Creeker 2 - Print | Creeker 2 - Screen | Elaho Valley Anarchist Horde- Print | Elaho Valley Anarchist Horde - Screen ]
Anarchist Zines & Pamphlets Published in October 2022 was published on November 01, 2022
Share on Social Media

These links are not an endorsement of social media. They are provided for convenience and to help foster the spread of anarchist ideas.