Anarchist Zines & Pamphlets Published in November 2022
---
December 12, 2022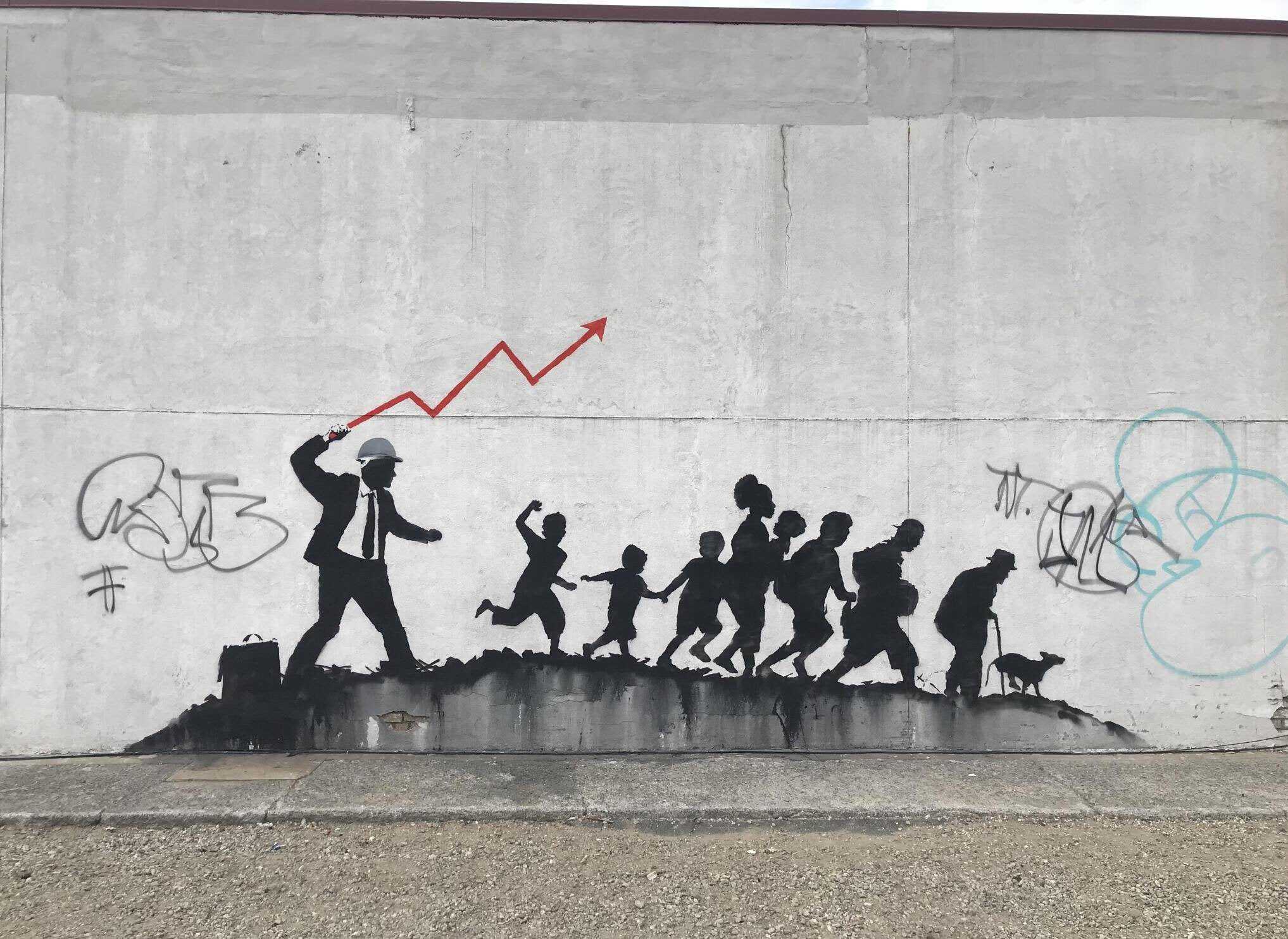 We only saw a few zines published last month, what we saw is included here. We always appreciate an email letting us know of things we missed, so feel free to contact us.
You can view past round-ups if you want more reading material. If you have something you want us to include next month. For a curated collection of zines, view our catalog.
The photo that accompanies this post is is from Radical Graffiti.
Anarchist Zines and Pamphlets Published in November 2022
Fire Ant #14
Fire Ant is a quarterly publication focused on spreading the words of anarchist prisoners and generating material solidarity for our imprisoned friends. Begun as a collaboration between anarchist prisoners and anarchists in Maine, Fire Ant seeks to raise material aid for anarchist prisoners while fostering communication between anarchists on both sides of the walls.
Issue #14 features updates from Michael Kimble and Jennifer Rose, Robcat on the Fire Ant Food Autonomy Project, and interview with Sean Swain, and review of Sean Swain's book Opposing Torture.
Download: [ Print ]
The Angle Grinder of the Revolution: Against the Commuter and its World
This zine – published by Filler – presents a somewhat provocative assessment of "the commuter" and their role n capitalism:
The commuter is the modality through which every other identity is shaped and borne within this techno- industrial prison. The negation of the commuter is the negation of civilization and the bare life it has enforced; the negation of the commuter is the affirmation of wildness, of freedom, of possibility.
We therefore affirm again, our hearts full with insurgent ferocity: every commuter is a target.
Download: [ Print ]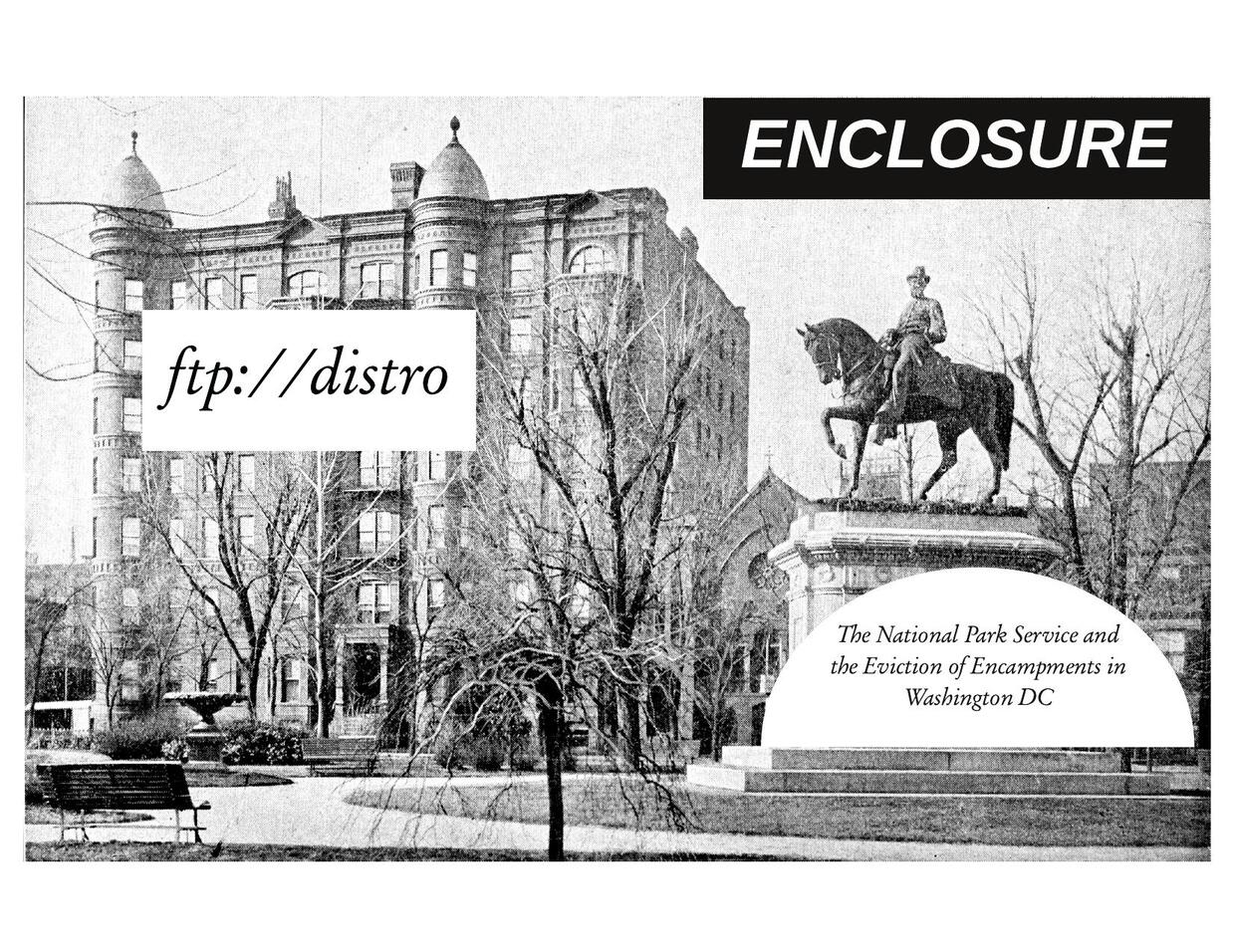 Enclosure: The National Park Service and the Eviction of Encampments in Washington DC
Published by FTP Distro, this zine looks at the eviction of homeless camps in Washington DC:
In late October of 2022, the National Park Service posted notices around the McPherson Square encampments, where 50+ unhoused people live. The notice state that unhoused people are breaking NPS's no camping law and the camps will be cleared by April 12, 2023. While they say unhoused residents will be offered housing and shelter services, we know these services are often inadequate, inhumane, and inaccessible. While housing and services should be at the front of discussions surrounding homelessness, they do not justify criminalization and eviction. Many of the people who now live in McPherson Square moved there after being evicted by the National Park Service from encampments at Union Station, Burke and Gompers, and others across the city, where no help, housing, or services were offered. In what follows we unpack the colonialist history of the National Parks Service and their role in the displacement and dispossession of unhoused people and their property in Washington DC
Download: [ Print | Print - Cover | Screen ]
Anarchist Zines & Pamphlets Published in November 2022 was published on December 12, 2022
Share on Social Media

These links are not an endorsement of social media. They are provided for convenience and to help foster the spread of anarchist ideas.