Anarchist Zines & Pamphlets Published in January 2023
---
February 01, 2023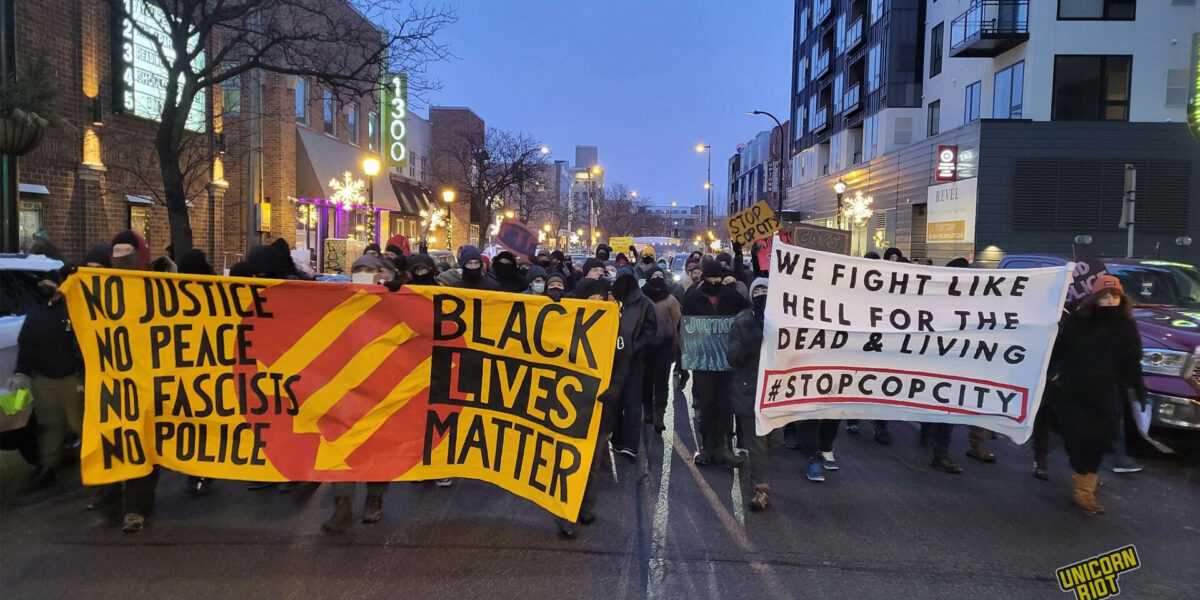 Welcome to our mostly monthly round-up of new zines published in the anarchist space. We aim to highlight a broad range of anarchist thought. Inclusion here doesn't imply endorsement.
This month, we're highlighting a quote from the new title, How to Start a Zine Distro:
So why start a 'zine distro in the 21st century? Simply put: we need to take more time to slow down and think about how & why we do what we do. The surveillance apparatus known as the internet is part of the attention economy. Data mining and outrage clickbait media pollute this digital landscape. By controlling our own print media, we can bypass this walled garden that is offered to us via social media. This could mean printing duplicates of writing that you love, or writing your own zines to distribute! This is an avenue for anarchist affinity groups to fund raise, start reading groups, engage in mutual aid, spark relationships with strangers, or to simply spread chaos...
You can view past round-ups if you want more reading material. If you have something you want us to include next month, contact us. For a curated collection of zines, view our catalog.
The photo that accompanies this post is from Unicorn Riot.
Anarchist Zines and Pamphlets Published in January 2023
Storm Warnings #57-58
This zine features English-language translations of two recent issues of the French "Anarchist bulletin for the social war," Avis de tempêtes. These issues feature a discussion of the energy economy in Europe, an overview of recent developments in the radical Mapuche struggle, and its repercussions on the social conflict in Chile, a chronicle of actions, and a review of the journal War Against War. Props to the folks who provide these translations.
---
Overview of police investigations tied to a combative demo against mega-basins
This zine (formatted by the Counter-Surveillance Resource Center explores the lengths that the French state went to in order to identify two individuals accused of property damage relating to environmental protests. These methods included physical surveillance, phone records, geolocation, and more. While covering one demonstration in France, it is safe to assume that other states are using similar means. By reviewing what happens in cases like this, we can better avoid these techniques.
Download: [ Print - Letter | Print - A4 | Screen ]
---
Some initial notes on the investigation file against Ivan
Another zine compiled by the Counter-Surveillance Resource Center consists of an overview of the investigative file in the case of Ivan, a French anarchist accused of property destruction in Paris. It details how police made the arrest, what led to the identification of Ivan as a suspect, and more. It's useful to study cases like this in order to help evade state repression.
Download: [ Print - Letter | Print - A4 | Screen ]
---
How to Start a Zine Distro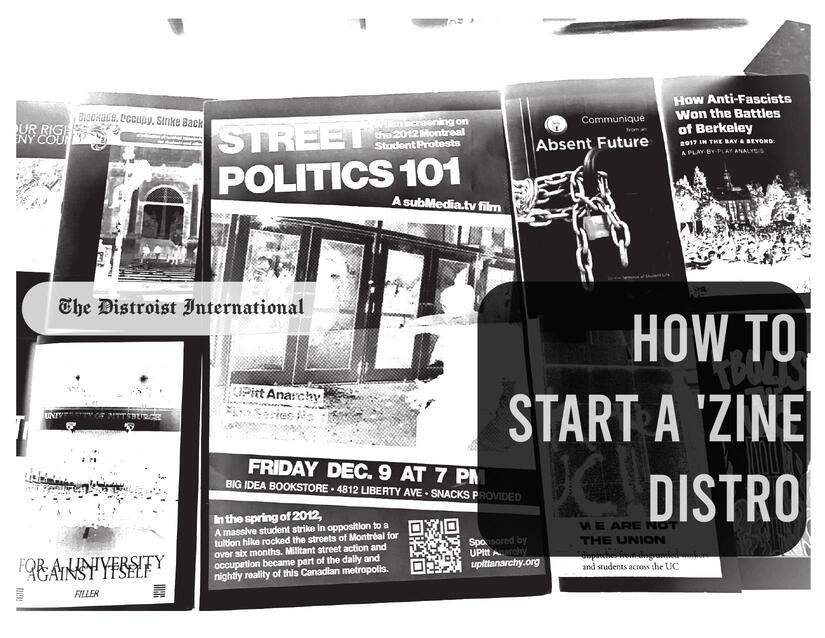 Ever wanted to start your own zine distro? This is the zine for you! It covers why you might want to start a zine distro, offers tips (how to chose a printer, where to table, etc). There is also an extensive list of sources for zines. It should be a helpful resource for anyone starting a new zine project.
Download: [ Print - Cover | Print - Insides | Screen ]
---
Who Wrote That?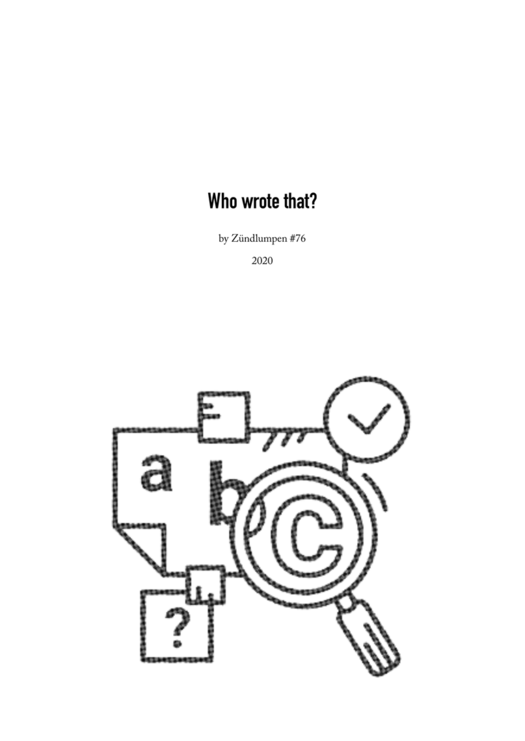 This text – originally published in Zündlumpen and formatted into a zine by the Counter-Surveillance Resource Center – explores forensic linguistics. Forensic linguistics is a law enforcement tool that allows authorities to analyzes texts (think communiques) to determine potential authorship. The text focuses on Germany and the state's efforts to catalog "leftist" texts, but it is reasonable to assume that most national law enforcement agencies would engage in some form of this as necessitated by investigations. The author explores various ways that this is done including analysis of diction, style, and word frequency. As language analysis tools become more powerful, we can assume that these methods will be used more frequently.
Download: [ Print - Letter | Print - A4 | Screen ]
Anarchist Zines & Pamphlets Published in January 2023 was published on February 01, 2023
Share on Social Media

These links are not an endorsement of social media. They are provided for convenience and to help foster the spread of anarchist ideas.