New Zine in Solidarity with Upcoming Defend Atlanta Forest Mobilizations
---
February 25, 2023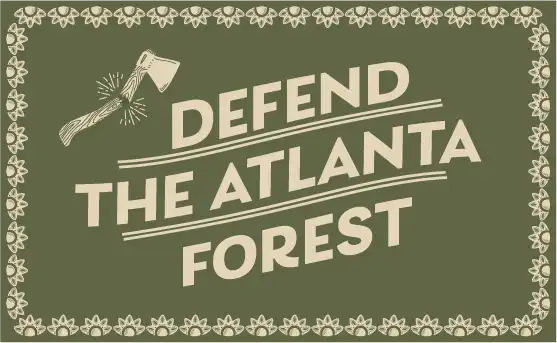 We're sharing this short zine – titled "The Weelaunee Cafe Still Lives on in Our Hearts" -- created in solidarity with the struggle against cop city in Atalanta. From the intro:
The following comes from a participant in the Weelaunee Café, a short-lived kitchen that existed in Atlanta's Weelaunee Forest in Fall/Winter 2022. The forest — stolen from the Muscogee Creek peoples before becoming a plantation & prison farm — is currently under threat, as the APD & real-estate mogul Ryan Millsap are trying to turn the land into part cop training ground & part largest-movie-soundstage-in-America. On the ground resistance has been ongoing since 2021, & police have carried out several raids of the forest encampments, one of which led to the destruction of the café. Learn more at www.defendtheatlantaforest.org
You can download a print and screen reading version.
For additional zines and posters to circulate about the Stop Cop City efforts, checkout the library on DefendTheAtalantaForest.org. There is an upcoming week of action in Atlanta (video announcement) as well as ongoing mobilizations across the United States (and abroad). For more on the struggle, check out scenes.noblogs.org or the Atlanta Community Press Collective. CrimethInc also recently published an excellent overview titled "The Forest in the City: Two Years of Forest Defense in Atlanta, Georgia."
New Zine in Solidarity with Upcoming Defend Atlanta Forest Mobilizations was published on February 25, 2023
Share on Social Media

These links are not an endorsement of social media. They are provided for convenience and to help foster the spread of anarchist ideas.