Anarchist Zines & Pamphlets Published in May 2023
---
June 07, 2023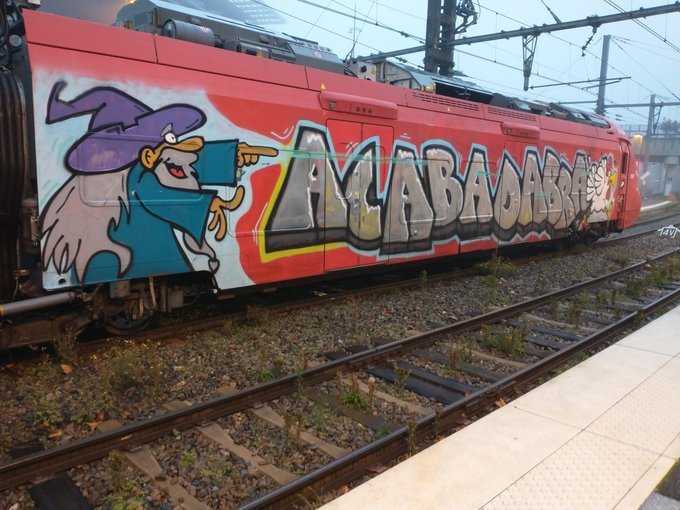 Welcome to our mostly monthly round-up of new zines published in the anarchist space. We aim to highlight a broad range of anarchist thought. Inclusion here doesn't imply endorsement.
You can view past round-ups if you want more reading material. If you have something you want us to include next month, contact us. For a curated collection of zines, view our catalog.
Anarchist Zines and Pamphlets Published in May 2023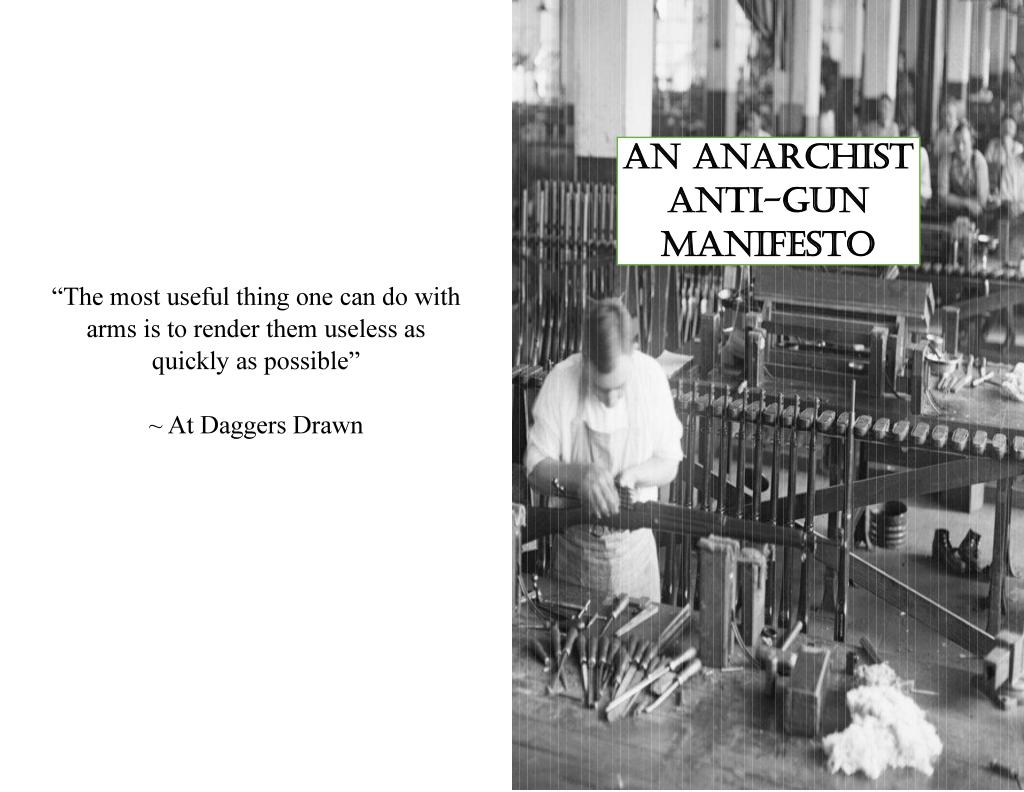 An Anarchist Anti-Gun Manifesto
This is a text critical of the role that guns play in society and in anarchist spaces. It argues against the ideas that guns are useful for self-defense, safety, and other arguments often raised by anarchist and leftists. It comes from a more insurrectionary perspective that eventually all machines -- including guns -- will need to be destroyed.
Download PDF: [ Imposed | Screen ]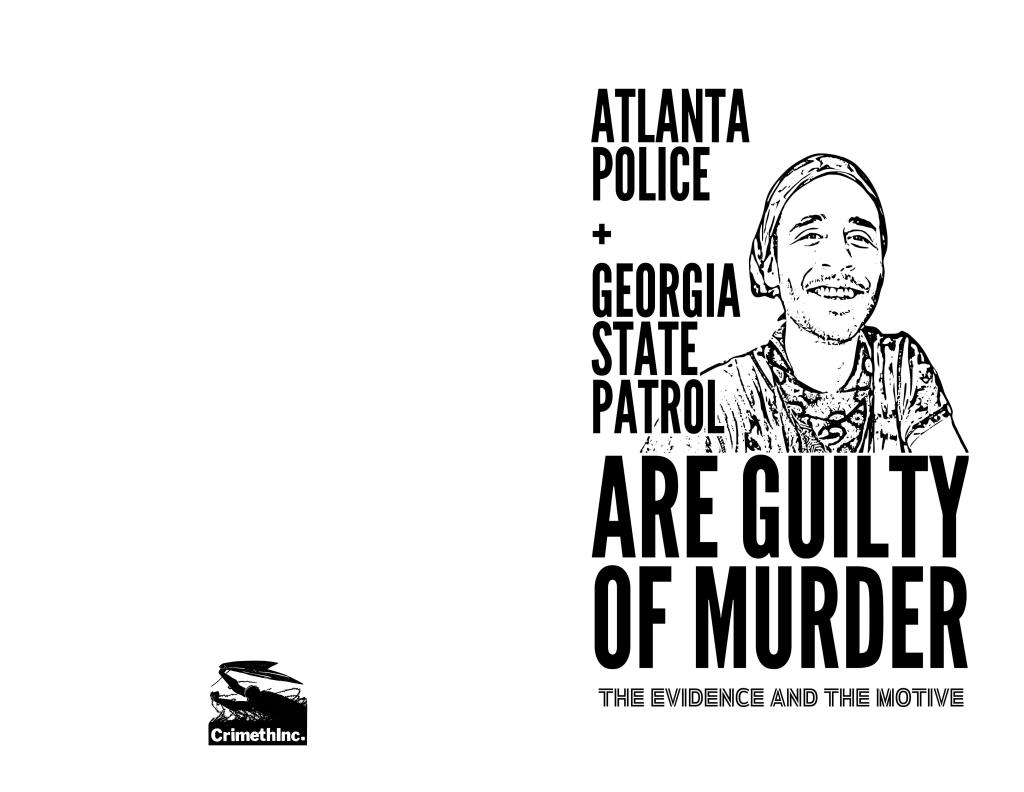 Atlanta Police and Georgia Highway Patrol are Guilty of Murder
In Atlanta, police seeking to secure the construction of a massive training facility known as Cop City escalated dramatically starting in December 2022, murdering one activist and charging 42 more with domestic terrorism. Over the months following the killing of Tortuguita, the authorities delayed the release of evidence that contradicts their narrative, hoping to destroy the forest before a public reckoning could take place.
The text of this zine draws on the autopsy of the Dekalb County Medical Examiner to debunk the police narrative about the events of January 18 and explore what the police stand to gain from lying to us.
Download PDF: [ Imposed ]
Creeker Volume 4
This grassroots zine series focuses on the Fairy Creek/Ada'itsx blockades from an anti-authoritarian perspective. The latest volume is the biggest yet, containing a timeline, maps, multiple firsthand accounts, reflective pieces, and critique.
Download PDF: [ Imposed | Screen ]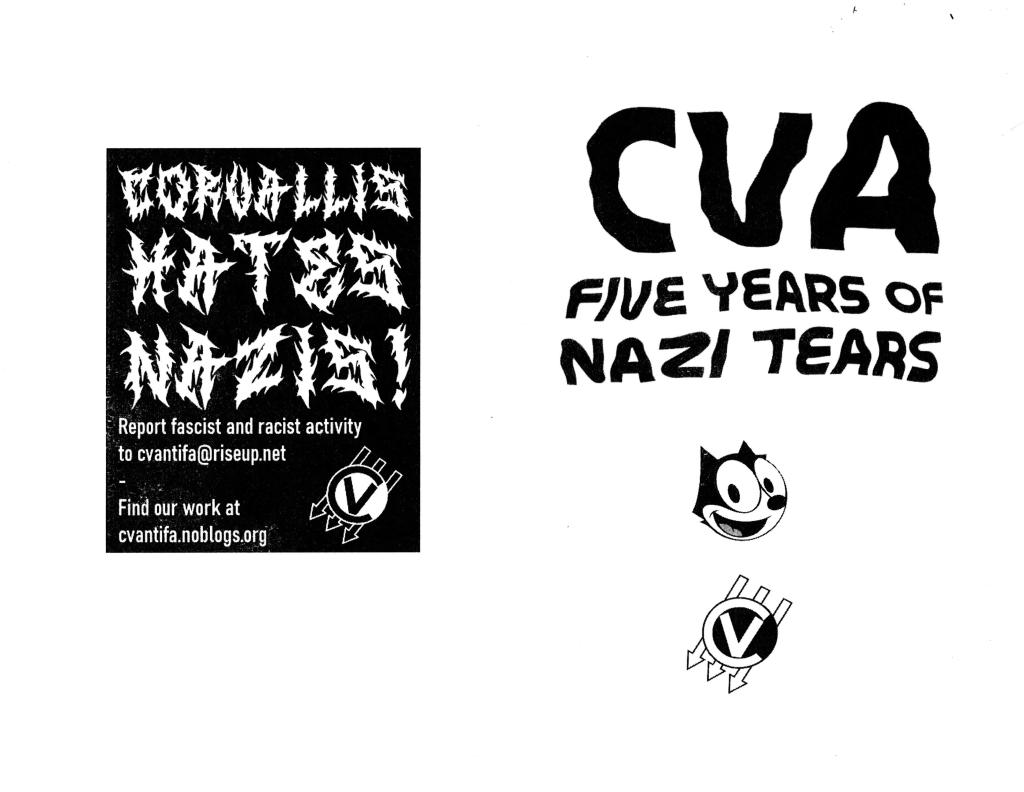 CVA - Five Years of Nazi Tears
This zine reflects on five years of activity by the Corvallis, Oregon based CVAntifa. It covers the origins of the group, provides information about the local political and economic context, and share lessons that they have learned over the years. It includes a "dos" and "don'ts" section offering a variety of insights into their experiences.
Download PDF: [ Imposed ]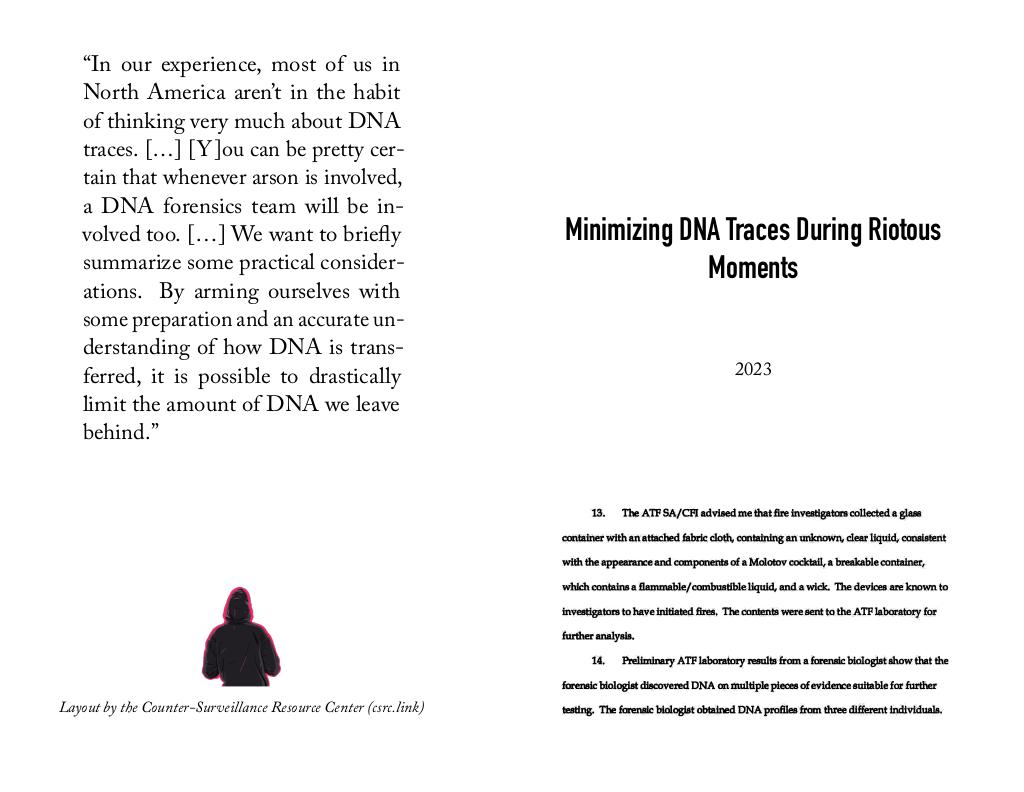 Minimizing DNA Traces During Riotous Moments
"In our experience, most of us in North America aren't in the habit of thinking very much about DNA traces. [...] [Y]ou can be pretty certain that whenever arson is involved, a DNA forensics team will be involved too. [...] We want to briefly summarize some practical considerations. By arming ourselves with some preparation and an accurate understanding of how DNA is transferred, it is possible to drastically limit the amount of DNA we leave behind."
Download PDF: [ Imposed | Screen ]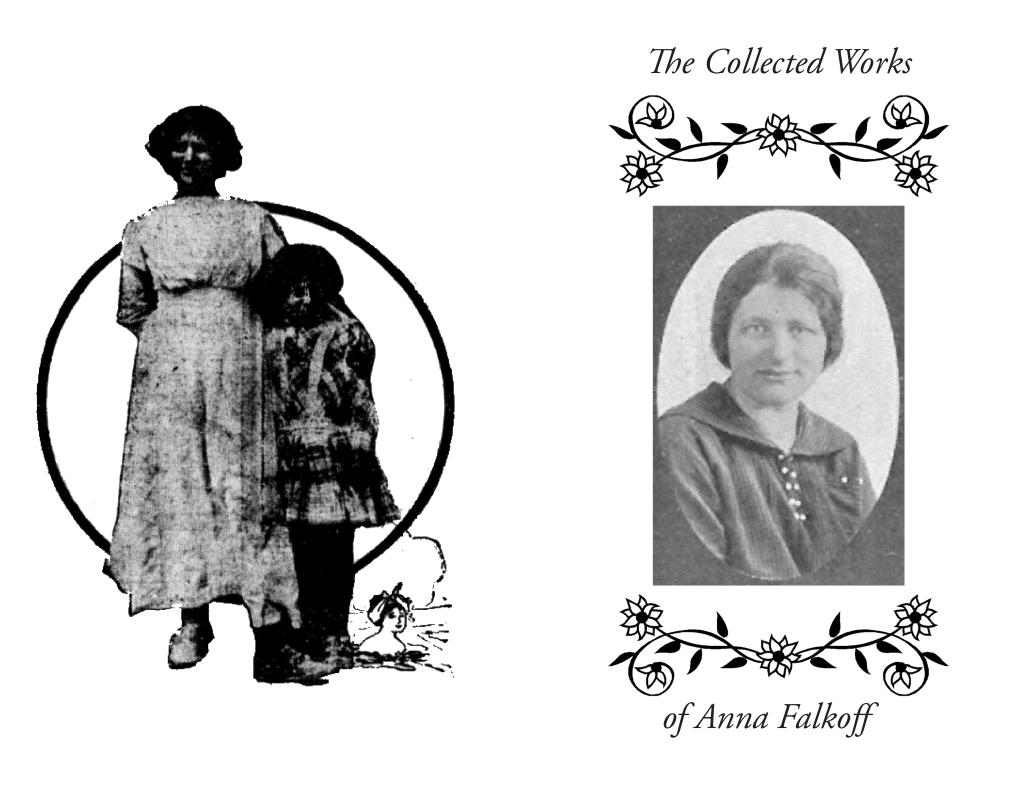 The Collected Works of Anna Falkoff
This zine provides a biography of Anna Falkoff, an anarchist involved in the anarchist movement in the United States in the early 1900s alongside a collection of her written work. She was involved in the anarchist colony in Home, Washington and the Modern School in Seattle. They were originally published in the anarchist newspaper "Why?".
Download PDF: [ Imposed ]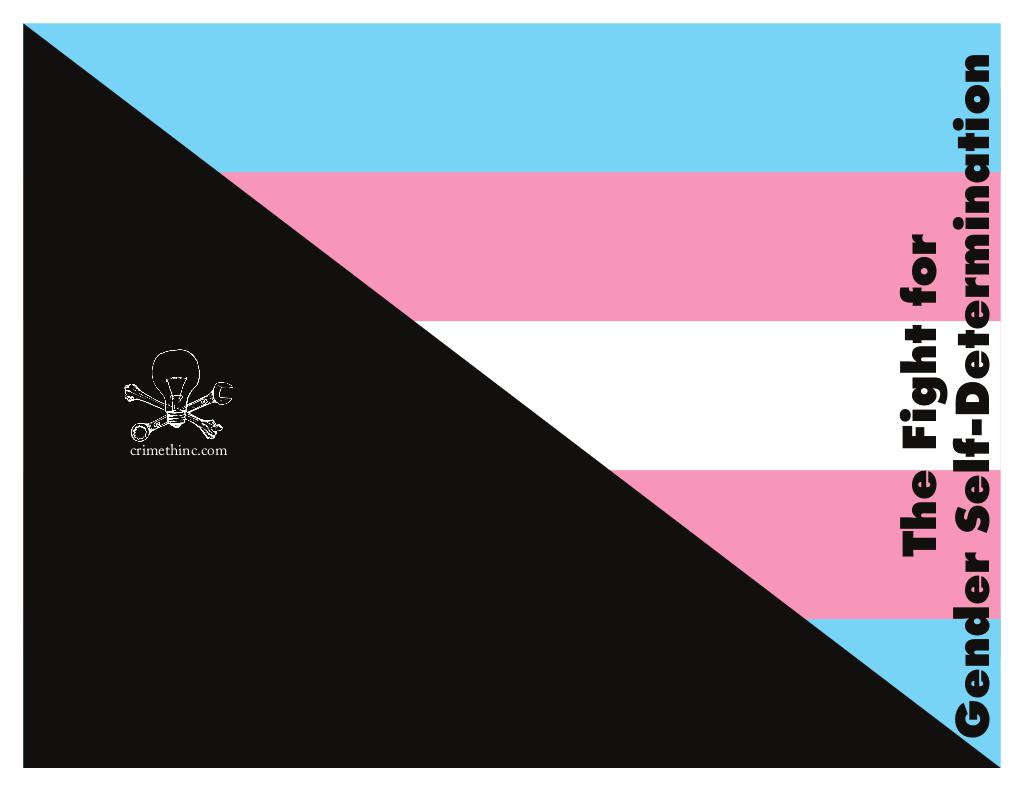 The Fight for Gender Self-Determination
Over the last two years, a wave of anti-trans and anti-LGBTQ legislation has swept the United States. Proposals in dozens of state legislatures have aimed to stop schoolteachers from discussing gender or sexuality—to prevent kids from using bathrooms or playing on sports teams as their self-determined gender—to force school officials to "out" trans kids to their parents—and to make it illegal for trans kids to get appropriate medical care.
These initiatives target a vulnerable population with no political voice that is already suffering disproportionately high rates of suicide, houselessness, and violence—all of which will be exacerbated by these laws. At the same time, the Supreme Court is in the process of facilitating an assault on reproductive freedom that will also have a disproportionate impact on trans people. Understood as a whole, these laws constitute a concerted attack on the rights to gender and sexual self-determination that LGBTQ movements have struggled to achieve for decades.
Why is this happening now? What does it mean in a global context? And what can we do to resist?
Download PDF: [ Imposed ]
Anarchist Zines & Pamphlets Published in May 2023 was published on June 07, 2023
Share on Social Media

These links are not an endorsement of social media. They are provided for convenience and to help foster the spread of anarchist ideas.