Good Morning Revolution Interview
---
July 02, 2011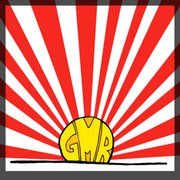 Good Morning Revolution is the group that organizes the monthly Really, Really Free Markets. While the group started in 2008 as part of an effort to expand their work, it's activities had ebbed over the past year or so.
However, the group is now back in full swing and has undertaken a number of new projects to "encourage social change, mutual aid, and community building." These projects are the subject of an interview with the group that was aired on Catalyst Radio. The interview features a discussion about the Really, Really Free Markets, their zine, and their efforts to link the various sectors of the "radical community" in Grand Rapids. They provide insights into their work and talk about the perennial problem of why nobody knows about the various radical things happening in Grand Rapids.
Good Morning Revolution Interview was published on July 02, 2011
Share on Social Media

These links are not an endorsement of social media. They are provided for convenience and to help foster the spread of anarchist ideas.