New Zine: Blocs, Black and Otherwise
---
February 13, 2012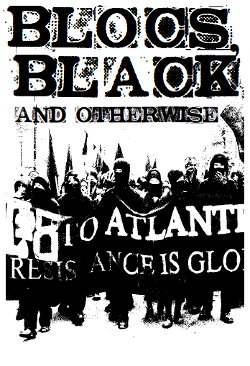 While going through our archive of zines to add new titles to the distro, we came across a copy of a zine titled "Blocs, Black and Otherwise." It's one of the many "how to" guides in Crimethinc's Recipies for Disaster and is a very good overview of how to organize and participate in a black bloc. Surprisingly, we couldn't find a PDF of it online, so we put it together in a printable format, adding the short text "Fashion Tips for the Brave" that offers some additional thoughts on anonymity when participating in a black bloc.
You can get the zine from us or on Zine Library.
We dedicate this edition to Chris Hedges and Derrick Jensen—you make us want to party like it's 1999!
New Zine: Blocs, Black and Otherwise was published on February 13, 2012
Share on Social Media

These links are not an endorsement of social media. They are provided for convenience and to help foster the spread of anarchist ideas.