"The ABCs of Occupy" Coloring Book: A Fun Project from Occupy Grand Rapids
---
April 10, 2012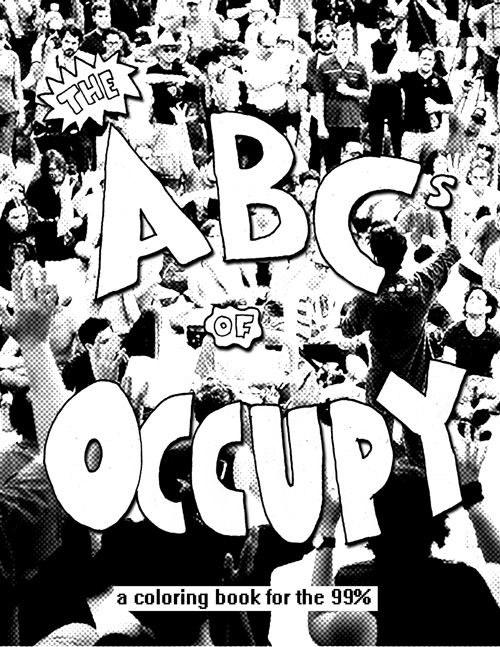 We're excited about a new "unofficial" project that has come out of Occupy Grand Rapids: "The ABCs of Occupy: A Coloring Book for the 99%." It's a coloring book designed to promote and explain the broad collection of ideas that make up Occupy.
As an example, "A" is for the "awesome anarchists" who taught Occupy consensus:
Other letters include "F" for "Food Not Bombs," "N" for "Nocturnal Ninjas," "R" for "Revolutionary Really Really Free Markets," "P" for "Pigs," and more. It's really a fun project that communicates many of the ideas and values present in Occupy Grand Rapids. We definitely encourage folks to check it out.
On a more serious note, it's really interesting to read in terms of how anarchist ideas and concepts have permeated Occupy Grand Rapids. We also recommend that folks check out the Occupocalypse! zine put out by folks involved with Occupy.
"The ABCs of Occupy" Coloring Book: A Fun Project from Occupy Grand Rapids was published on April 10, 2012
Share on Social Media

These links are not an endorsement of social media. They are provided for convenience and to help foster the spread of anarchist ideas.