Edible, Medicinal, & Utilitarian Plants: Vol. 1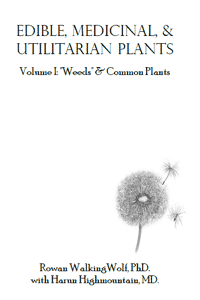 This zine was added to our catalog more than 5 years ago. You may want to verify information contained within is still relevant.
This zine is a great introduction to identifying, foraging, and using what the authors term "weeds" and "common plants." The authors wrote it to be an introductory-level guide for anarchists to get more acquainted with the land. It has tips on all sorts of different plants from the well-known dandelion and yarrow to more obscure things like wild carrot. The authors explain how to use parts of easily identifiable trees. For example, you can make a tea out of pine needles that is packed with vitamin C.
Download
Zines are in PDF format. Choose imposed for printing and reading for reading on your device. The files are hosted on Archive.org, a service that does not log IP addresses.
Share on Social Media

These links are not an endorsement of social media. They are provided for convenience and to help foster the spread of anarchist ideas.