Edible Wild Plants of West Michigan, Volume 1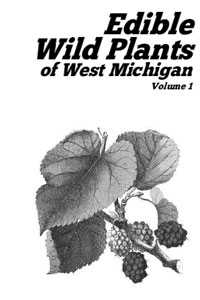 This zine was added to our catalog more than 5 years ago. You may want to verify information contained within is still relevant.
This zine is designed to give folks an easy introduction to foraging in Grand Rapids and the greater West Michigan area. Whereas other field guides and foraging books folks on an almost overwhelming number of plants, we stick to fourteen plants that are reasonably easy to find:
Ramps (Wild Leeks), Wild Garlic, Wild Asparagus, Lamb's Quarters, Juneberry, Wild Bergamot, Black Raspberry, Blackberry, Purslane, Dandelion, Hen-of-the-Woods, Dryad's Saddle, Chicken-of-the-Woods, Blue Violet, and Crabapple.
There is at least one photo of every plant and line drawings for many of them.
Many of these plants should be able to be found elsewhere in the Midwest and Eastern United States.
Download
Zines are in PDF format. Choose imposed for printing and reading for reading on your device. The files are hosted on Archive.org, a service that does not log IP addresses.
Share on Social Media

These links are not an endorsement of social media. They are provided for convenience and to help foster the spread of anarchist ideas.