Free to Choose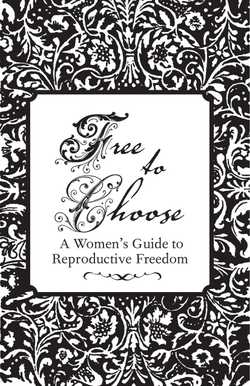 Published:2007
Added to Catalog: 2022
Pages: 24
Size: 8.5 x 5.5
Publisher:

Eberhardt Press

Screen Version: Download
Print Version: Download
Not just another pro-choice zine. Free to Choose: A Women's Guide to Reproductive Freedom is an introduction to the history of underground abortion and a call to learn our history and to take matters in our own hands. It includes some information on menstrual extraction and a list of resources to learn more. Reproductive choice is not a "right" to be granted or withdrawn. "To know our history is to see how to take up struggle again."
Excerpt
From traditional herbs to end or prevent pregnancy to underground abortion services, women have always defended and exercised our ability to choose. The knowledge exists for women to exercise their reproductive freedoms in safe and empowering ways. The time has come to take it back.
Download
Zines are in PDF format. Choose imposed for printing and reading for reading on your device. The files are hosted on Archive.org, a service that does not log IP addresses.
Share on Social Media

These links are not an endorsement of social media. They are provided for convenience and to help foster the spread of anarchist ideas.