Atamansha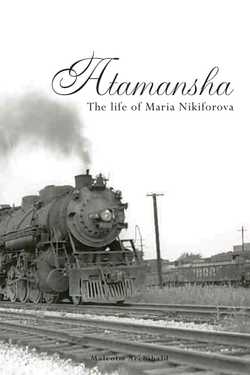 Added to Catalog: 2017
Print Version: Download
This zine was added to our catalog more than 5 years ago. You may want to verify information contained within is still relevant.
The Ukrainian anarchist Maria Nikiforova played a prominent role in the Russian Revolutions of 1917 and the subsequent Civil War as an organizer, military commander, and terrorist. A revolutionary from the age of 16, she was on trial for her life on four separate occasions under three different regimes and was sentenced to death twice. Her exploits became the stuff of folklore. But she was 'blacklisted' by official historians and her story was lost for generations.
Excerpt
Even writers sympathetic to anarchism have, as a rule, neglected her. Although she was closely associated with the famous peasant anarchist Nestor Makhno, books about Makhno scarcely mention her. And yet in 1918 Nikiforova was already famous as an anarchist atamansha (military leader) throughout Ukraine, while Makhno was still a rather obscure figure operating in a provincial backwater. She is absent from the works of Peter Arshinov, Volin, and Paul Avrich. Alexandre Skirda's book on Makhno mentions her but only devotes one paragraph to her in a work of 400 pages.
Download
Zines are in PDF format. Choose imposed for printing and reading for reading on your device. The files are hosted on Archive.org, a service that does not log IP addresses.
Share on Social Media

These links are not an endorsement of social media. They are provided for convenience and to help foster the spread of anarchist ideas.