Leftism 101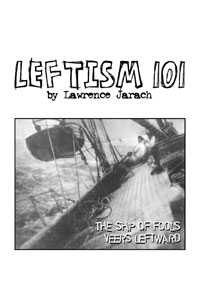 This zine was added to our catalog more than 5 years ago. You may want to verify information contained within is still relevant.
This zine collects two excellent essays by Lawrence Jarach: "Leftism 101" from Back to Basics: The Problem of the Left put out by the Green Anarchy collective and "Anarchists, Don't let the Left(overs) Ruin your Appetite" from Anarchy: A Journal of Desire Armed #48.
The first essay looks at the origins of Leftist thought and anarchism's relationship to it. The second essay provides a brief overview of anarchists' historical relationship with "the Left," concluding that there is no point in engaging with it.
Download
Zines are in PDF format. Choose imposed for printing and reading for reading on your device. The files are hosted on Archive.org, a service that does not log IP addresses.
Share on Social Media

These links are not an endorsement of social media. They are provided for convenience and to help foster the spread of anarchist ideas.