Zines and Pamphlets Published in September
---
October 06, 2016

Here's our monthly round-up of zines and pamphlets published in the last month or so by a range of different anarchist groups and publishing projects.
While it should go without saying, we don't agree with everything contained in these zines and in fact may even be hostile to some of the perspectives. However, we strongly believe in the idea of a polymorphous anarchist space in which a variety of different perspectives come into dialog and conflict with each other.
Previous posts covering June, July, and August contain more recent reading material. Additionally, the PDFs section on our website contains many more titles.
Zines Published in September 2016
NIGHTFALL – September 2016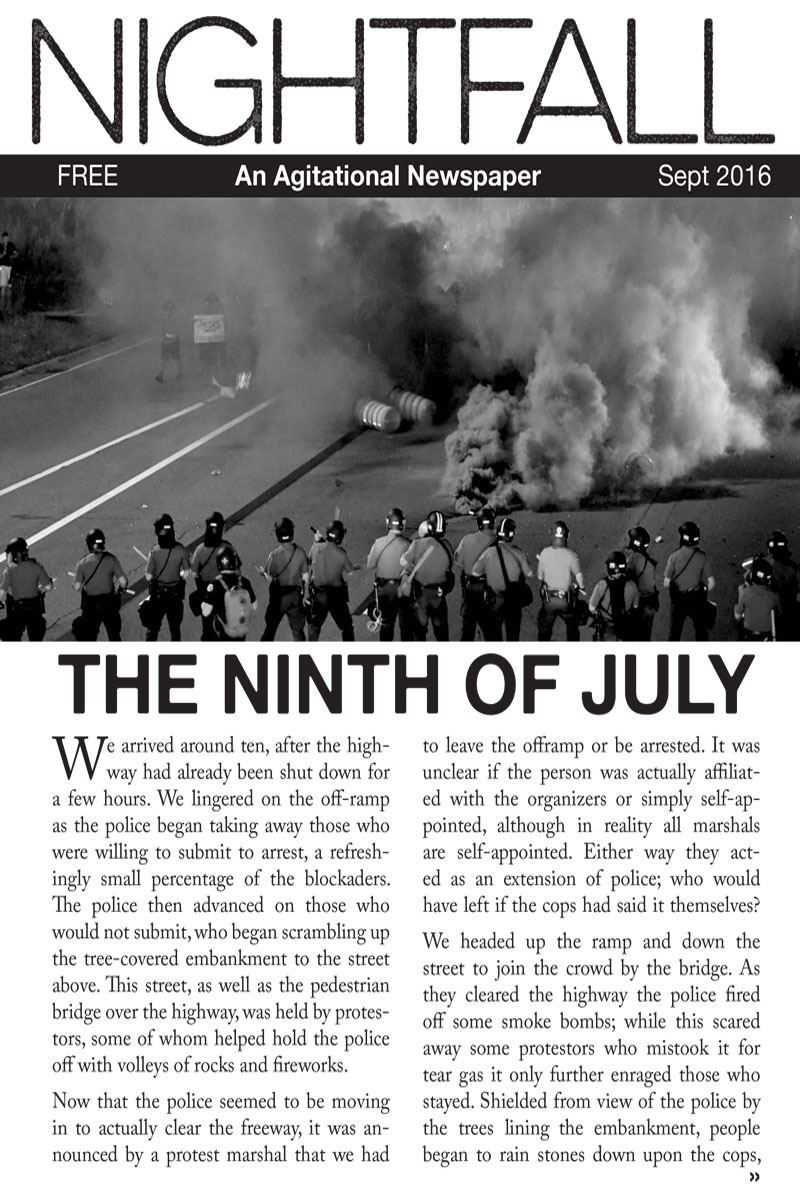 This is the latest issue of NIGHTFALL, an "agitational newspaper" out of the Twin Cities. As such, it features reports and analysis on the July 9 highway shut-down in the Twin Cities, a historical piece looking at how a particular neighbor developed, and a chronicle of local actions. There is also a primer on how and why to mask up at protests, a piece critical of the idea of "Anybody but Trump," and an interview with a participant in the Sacred Stone Camp.
A Letter to 'Rojavist' Friends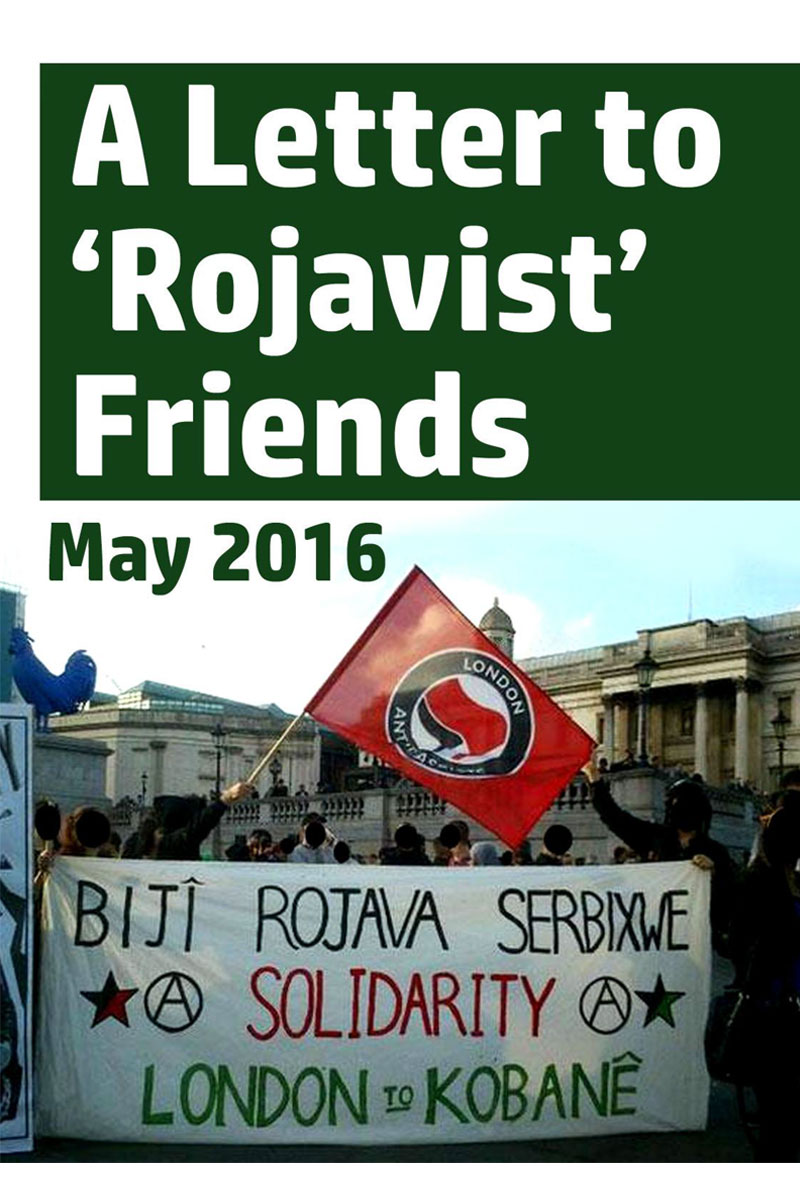 This recently translated piece was raises important questions about the situation in Rojava. It focuses less on describing what is happening on the ground (although it does by necessity delve into some details of the situation) but instead focuses more on questions of solidarity and complicity. Specifically, it asks what does it mean to "support" a group 4,000km away – what is "support", what does it look like, and to whom is it given. In this sense, it's similar to the zine "Critical Solidarity with the Syrian Revolution" that came out a few months ago.
Download the printable or screen reading PDF
A Brief Introduction to Anarchism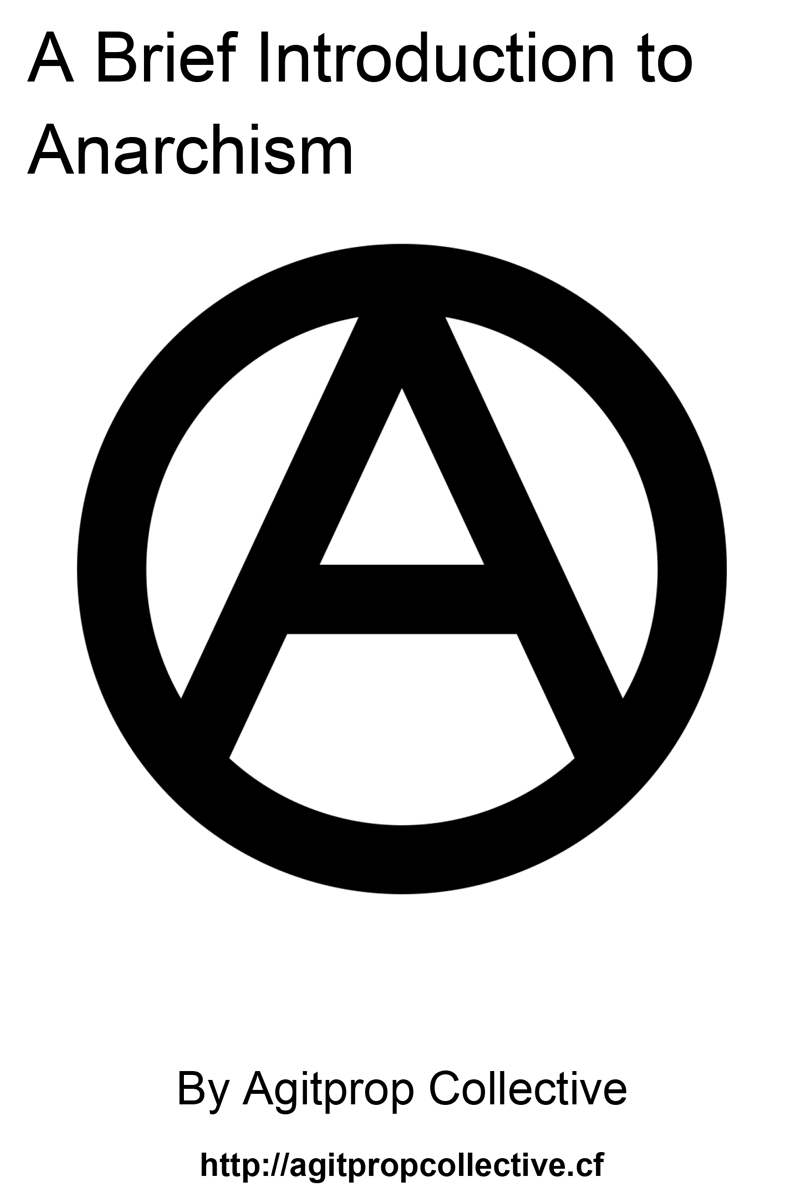 This is a new attempt at creating the kind of introductory pamphlet/zine that has been a staple of anarchist outreach efforts since the beginning of anarchism as a political movement. Distilling the idea of anarchy into a pamphlet form is pretty difficult and no effort is likely to satisfy all anarchists. In the case of this pamphlet created by the Agitation Propagation Collective, it tends more towards a leftist conception of anarchy. However, it's always worth evaluating these kind of efforts, considering how one might present a different case, and most importantly, actually putting something out into the world.
Solidarity with Prison Rebels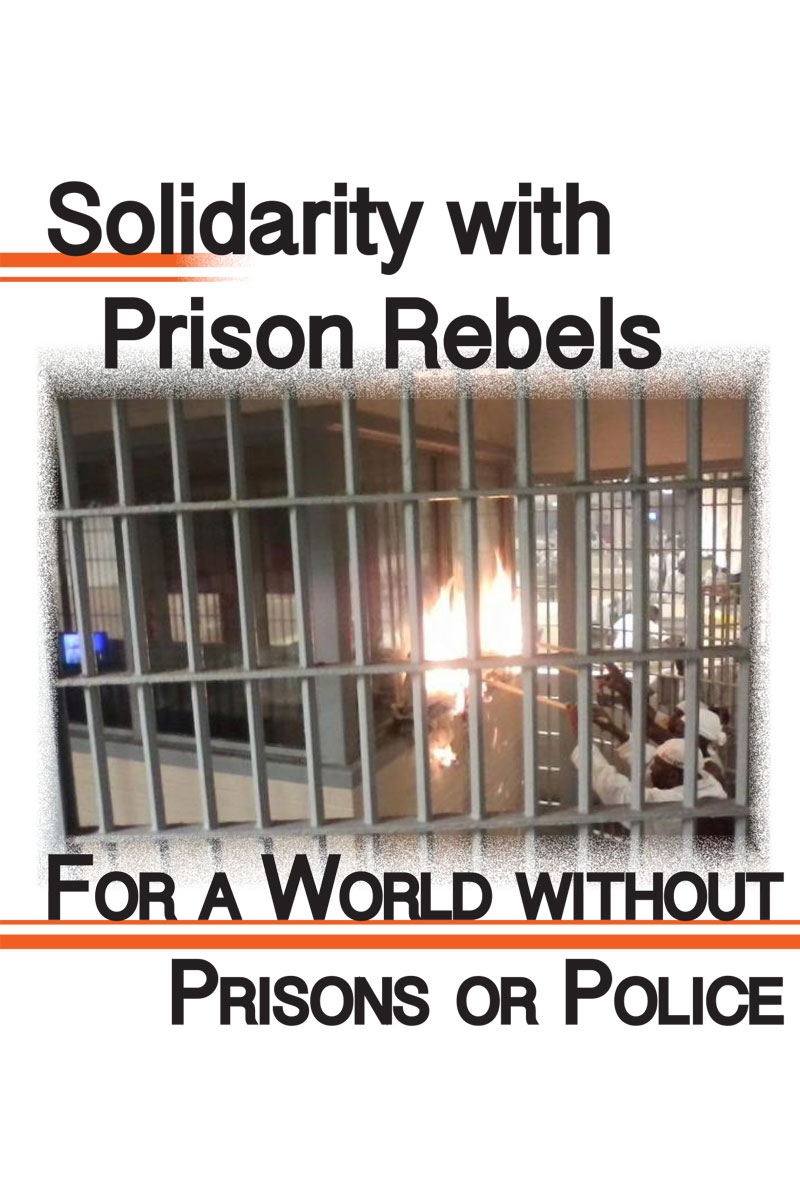 This zine is meant for distribution to increase awareness about the prison strike that began on September 9. It situates the strike in the context of the ongoing rebellions against police and white supremacy, while also making the argument that prison isn't just a physical location, but "extends into our lives through a dense network of state controls."
The authors write:
"In this moment, revolt against white supremacy and the state is consistently taking new, exciting, creative and unapologetic forms. The emergence of large-scale, coordinated, prisoner-led struggle, as well as parallel anti-prison, anti-policing action on the outside, carries the possibility to expand the fight against white supremacy and the state into even broader terrain. We want to make the strike spread."
Individuality and the Anarchist Group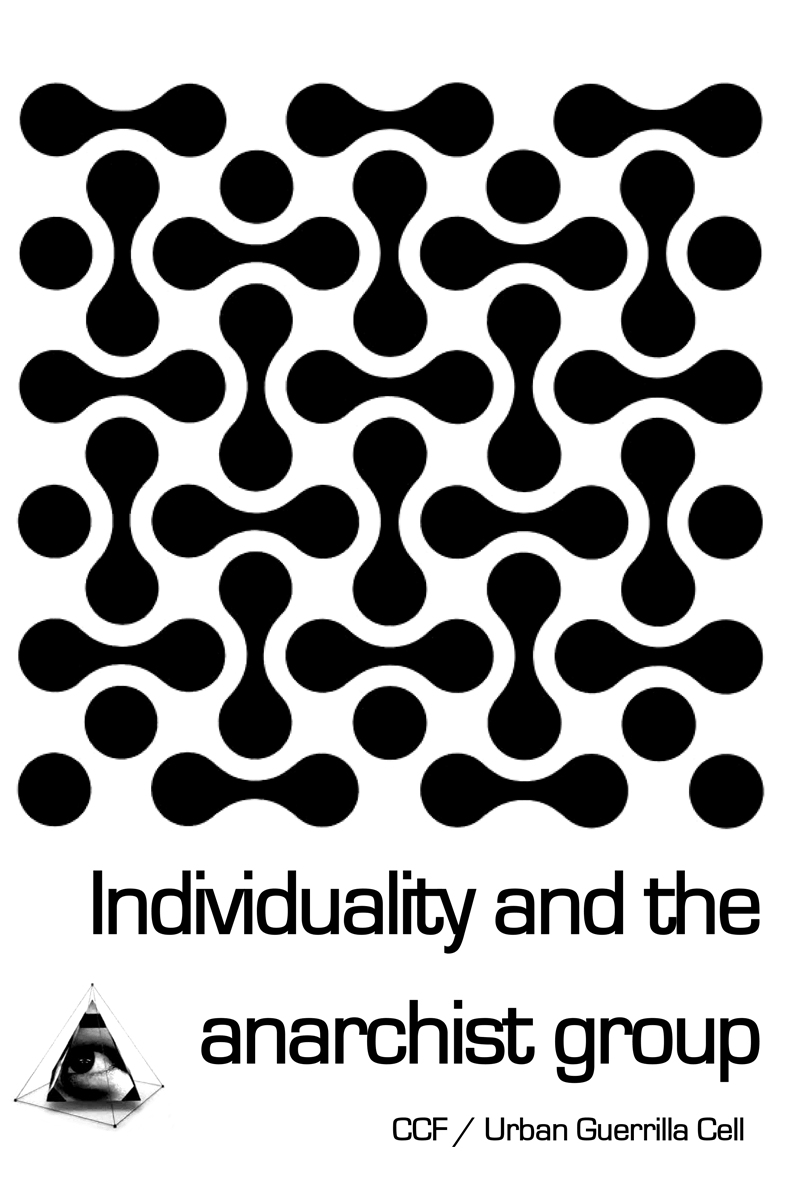 This new booklet—written by the imprisoned anarchist Gerasimos Tskalos of the Conspiracy of Cells of Fire – Urban Guerrilla Cell—is a reflection on the question of individuality and anarchy, through the lens of the author's participation in an anarchist guerrilla organization. Through their experiences, they reflect on questions of whether the individual will is subjugated to that of the group, how disagreements are dealt with, how people are excluded, how informal hierarchies are dealt with, and a host of other issues. While the issues are primarily addressed through the lens of a group participating in guerrilla warfare, there are insights to be gained by anarchists involved in different forms of struggle.
Avalanche #8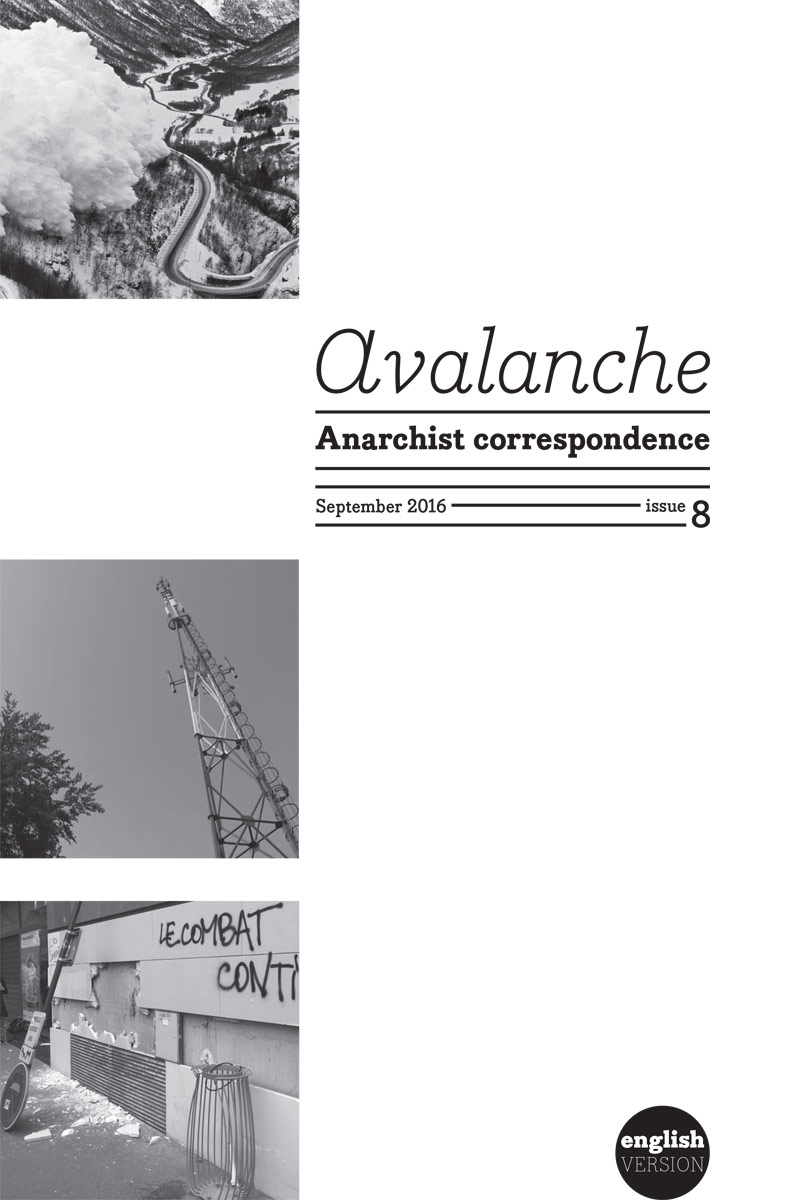 This is the eighth issue of Avalanche, the journal of "anarchist correspondence". This issue features some reflections on the project as it enters its third year, as well as an announcement that in the future it will only publish original pieces. There's a lengthy piece on the past several months of unrest in France, alongside pieces from Switzerland, Mexico, and Germany. As always, the editorial also offers some important insights and some questions for further reflection.
Anathema Volume II, Issue IX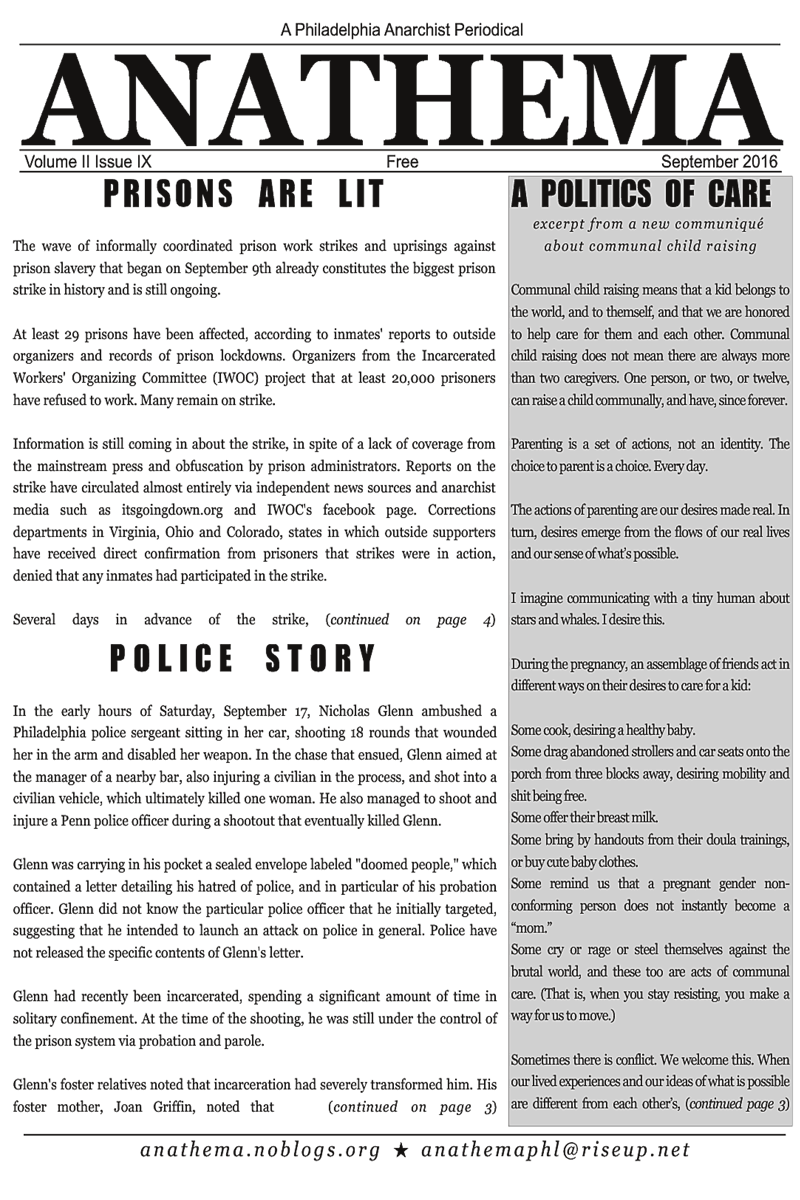 This is the most recent issue of a monthly anarchist periodical out of Philadelphia. This issue features an update on the prison strike, a report on a local noise demo in solidarity with the prison strike, a chronicle of actions, and more. The piece "A Politics of Care: Excerpt from a New Communique about Communal Child Raising" was particularly worthwhile as it delved into an area of life that is often ignored with the anarchist space.
Wild Resistance, Insurgent Subsistence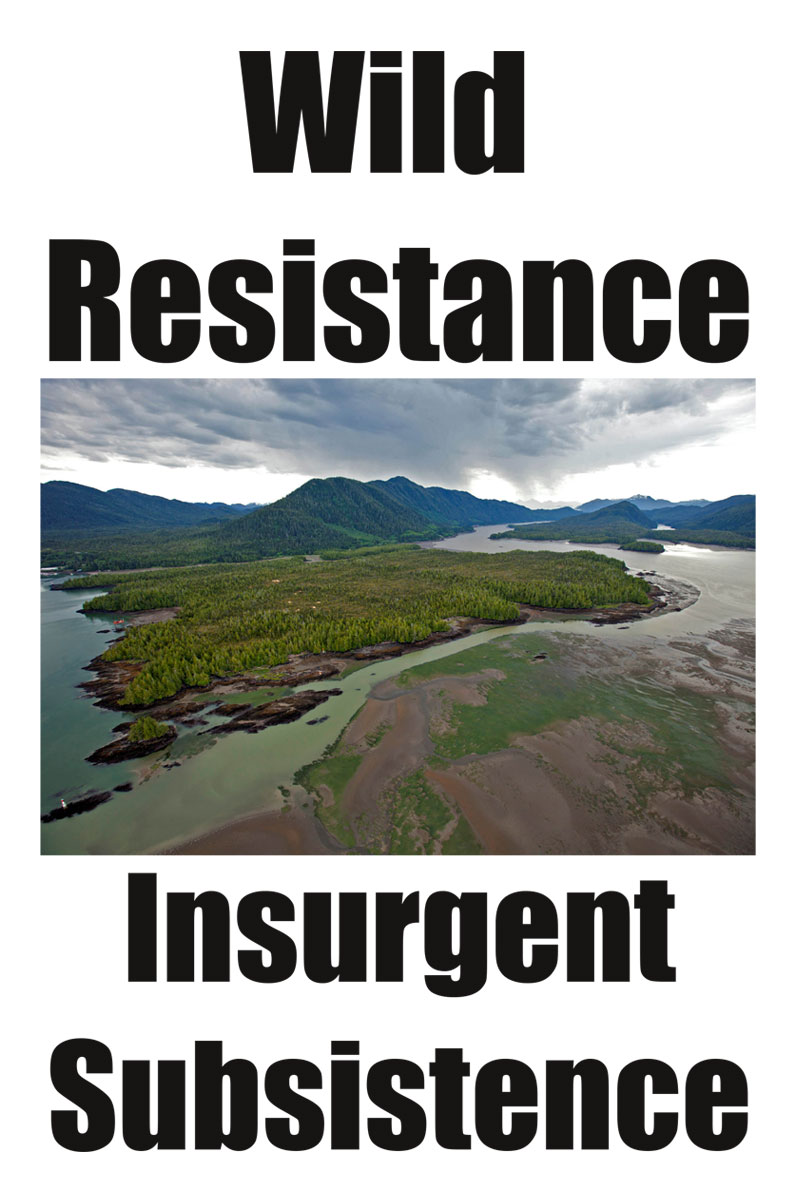 This zine by Black Banner Distro is a reprinted interview from Black And Green Review. In it, Kevin Tucker interviews green anarchists living in what is now called British Columbia about native pipeline resistance, its strengths over typical eco-activist campaigns, and the importance of community and wild subsistence in anti-civilization resistance.
Dispatches from Charlotte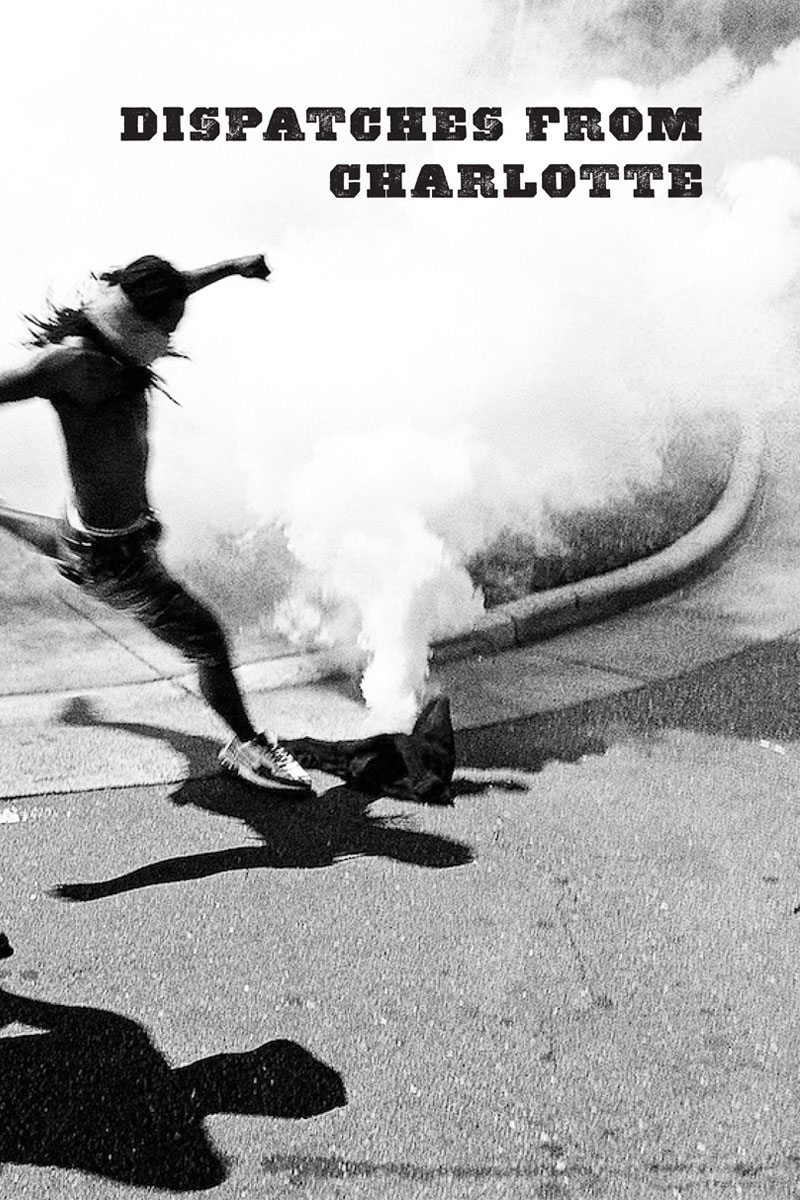 This zine collects three accounts from the recent anti-police uprising in Charlotte, North Carolina and presents them in a zine/pamphlet form for easy reading and distribution. The accounts from the streets provide a much different and much more inspiring story than what can be gleaned from the mainstream media.
Using Space #9 and #10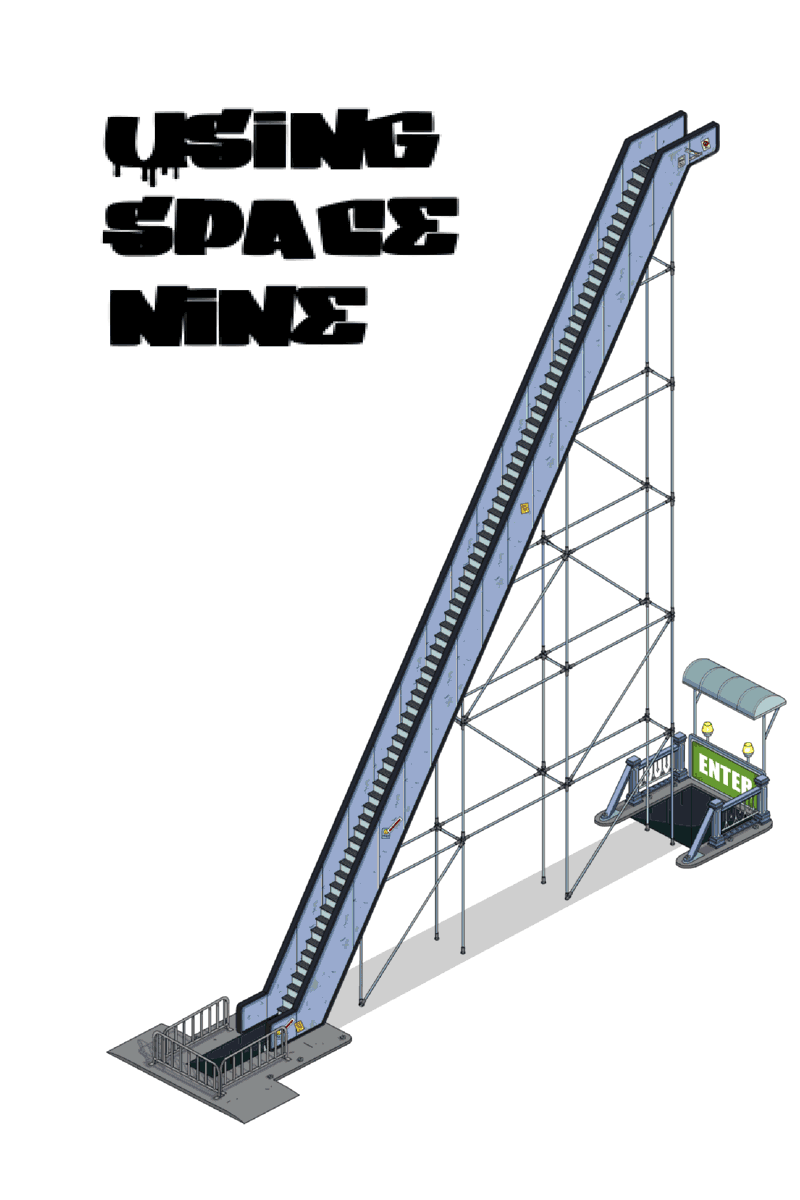 While they technically came out earlier this year, issues #9 and #10 of the squatting zine "Using Space" were recently made available online. Issue #9 features writing on why people should support squatting, and reports on squatting in the Netherlands and Rotterdam. Issue #10 is a history of the squat "Het Poortegebouw" in Rotterdam. The building was squatted in 1980 and while it was legalized 4 years later, retains a radical identity. The zine presents and interesting history of the squat.
Social War on Stolen Native Land: Anarchist Contributions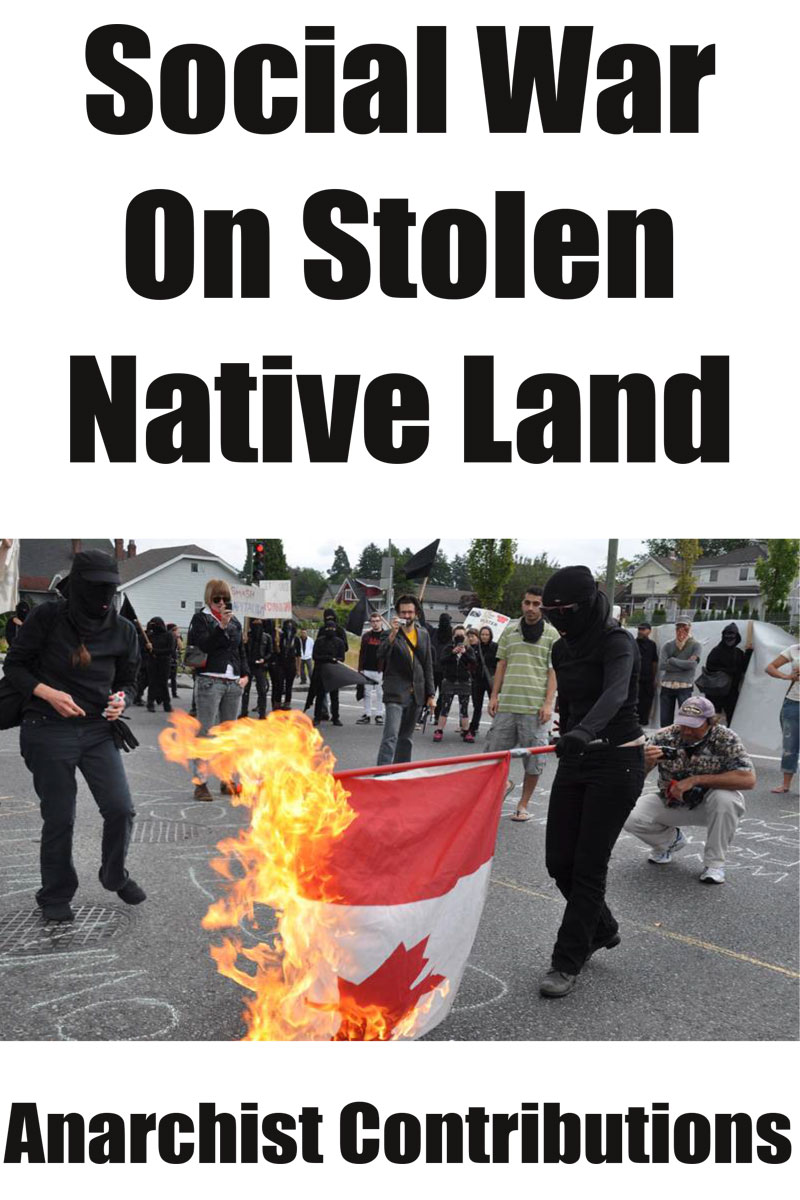 This zine discusses social war in the context of living on stolen native land in Canada. The impetus behind presenting the texts – many of which discuss actions and struggles in Vancouver, BC – is to contribute to ongoing debates over who has agency in struggle. Is it only the most oppressed groups? Must one "ally" themselves with groups identified as "more oppressed"? Should our own struggles be subordinated to others? The zine attempts to outline a specific anarchist perspective on struggle. Many of the texts focus on anarchist solidarity with indigenous struggles and how anarchists have contributed in a way where they retain their own agency and develop relationships based on affinity and complicity.
Share on Social Media

These links are not an endorsement of social media. They are provided for convenience and to help foster the spread of anarchist ideas.